Dan Leavy will make his first start in the Six Nations Championship on Saturday, but first let's cast our minds back to March 2017 and the final game in last year's tournament.
It's Saturday the 18th to be more specific and that absorbing win over England at the Aviva Stadium ended Ireland's campaign on a real high.
It remains Eddie Jones' only loss as head coach and denied the visitors a second successive Grand Slam. It also served as a further reminder of the game-management that a Joe Schmidt side can enact in pressure-cooker situations.
Iain Henderson scored the only try on a wet day in Dublin, Johnny Sexton and Owen Farrell didn't miss a single kick at goal and Peter O'Mahony gave a tour de force - his 74th-minute lineout steal on the English throw was greeted as wildly as Henderson's try - in a performance that would help him achieve the role of Lions captain for the opening Test in New Zealand.
O'Mahony however wasn't supposed to start. Jamie Heaslip was a late withdrawal after the warm-up and the Munster man stepped more than capably into the breach. It also created a vacancy on the bench.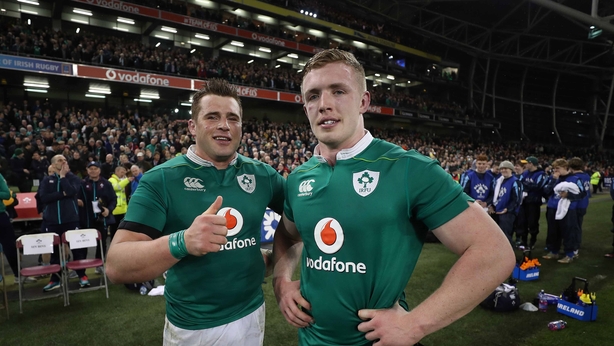 The 24th man was Dan Leavy. "I wasn't in my civvies," he assures RTÉ Sport.
"It was a bit mad. Usually when you're 24th, you're looking at a player who might be carrying a niggle or whatever and trying to keep an eye on him and if he doesn't pull through you might know, but for me that was really a last ditch.
"I was walking in after the warm-up thinking I wasn't going to be playing and Joe tapped me on the shoulder and asked how I was feeling. I was expecting him to say something like, 'you might get a shot next year or November will be your opportunity', but he kind of just said, Jamie has pulled up and get the 20 jersey on.
"A couple of minutes later I was walking out in the tunnel. It was a bit of a shock to the system, I was rattled for a few minutes but once the game got going, I knew my role inside out.
"I had been in camp for the whole Six Nations and it was the same as every other game. It was a bit of nuts."
Leavy replaced Seán O'Brien with 15 minutes remaining, but is selected from the off against Italy. In the highly attritional world of professional rugby, Josh van der Flier's loss has proven to be his Leinster team-mate's gain.
The 23-year-old more than played his part in the victory in Paris, with Schmidt this week singling out his line speed, defensive work and a catch from a French restart.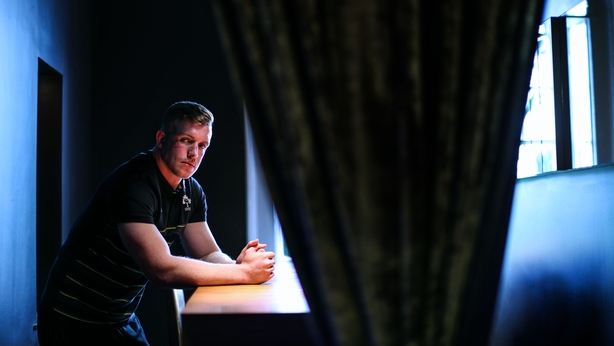 In a season with a couple of niggly injuries, he is relishing the chance to showcase his talent in a green jersey. After impressing on the summer tour, an injury in the early part of the season was an early set-back. Leavy worked his way back to fitness ahead of the November internationals, but a hamstring setback put paid to that.
"I got back into the swing of things and had a few pretty solid performances over the Christmas period and find myself in a pretty good position now. It's just hard work, working a lot one-on-one with the coaches and getting feedback and trying to improve," he says.
"Pretty solid performances" is an understatement right out of the Schmidt school of thinking, with his barnstorming displays in Europe in particular putting him right back in the Test frame. What kind of feedback has Schmidt, ever the perfectionist, relayed back to the flanker?
"More of the same, really," he says. "I've got to keep my discipline. Small little things but he's generally quite happy. This is a really good opportunity for me now and I've just got to get on the ball and be as destructive as I can."
Leavy is braced for the expected Italian show of arms in the pack, and cautions those expecting Ireland to grind the visitors down before overpowering the minnows in the final quarter that under O'Shea the Azzurri are not just the forward-oriented team of old.
"They are more adventurous in attack," he insists.
"They don't rely on their kicking game as much as they did before, so we have to be prepared for them to go from anywhere.
"The scoreline doesn't really reflect how the game went against England. It's going to be a tough Test and not one we're going to overlook. It's all hands on deck on Saturday."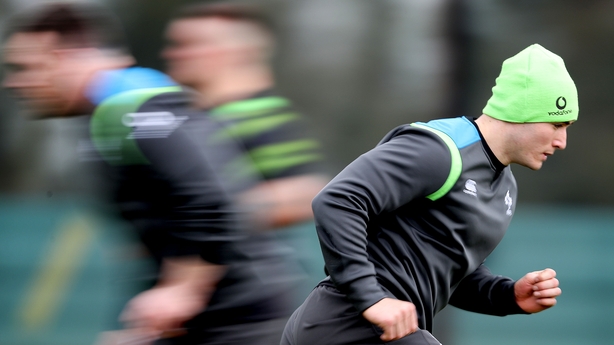 Still, nothing less than a second win of the campaign will be expected, while the possible international debut of Jordan Larmour has given the clash a bit more X-Factor.
Training day-in, day-out with the 20-year-old has given the backrower a real appreciation of his talent.
"He's a phenomenal player. We were doing a walk through the other day, and I don't know if he was walking or sprinting but he hit the fastest walking line I've ever seen in my life and I'm expecting good things from him at the weekend."
Larmour has been involved in training camps over the past 18 months, but this is a first inclusion in a match-day squad. How has he settled into the group with growing expectation on his shoulders? "Really well," he says.
"There are a lot of familiar faces around with the Leinster boys and a lot of young players around as well. He was well looked after and has integrated really well. He's a great guy so everyone gets on with him well."
If his bow follows a similar path to Leavy's first taste of the Championship last March, he, and Ireland, will be very pleased indeed.
Follow our live blog of Ireland v Italy (2.15pm kick-off) on RTÉ Online and the RTÉ News Now App, or listen to commentary from Michael Corcoran and Donal Lenihan on RTÉ Radio 1's Saturday Sport.