Devin Toner admitted losing his starting spot to James Ryan stung last Saturday and infused him with enormous hunger to get his jersey back, but the experienced campaigner couldn't help but lavish praise on the "phenomenally talented" new kid on the block.
Joe Schmidt gave 21-year-old Leinster lock Ryan his Six Nations debut in the furnace of Stade de France at Toner's expense and his faith was rewarded with a fine display.
Ryan did everything expected of him and more in Paris before making way for Toner after 67 minutes.
"You're always going to be disappointed. He is a phenomenal talent..." the 6'11" 31-year-old said, before laughing: "... and will be in the far future!
"He's going to be a great player. I just had to change my mindset. It's a different training week when you're on the bench. You don't get as many training reps, it's more of a kind of mental game trying to prep yourself for coming on.
"Hopefully I put my arm up for selection this week. We'll see. It's a hugely competitive area. You've got James, Ultan (Dillane), Quinn (Roux), there's a lot of competition there. I've had that taste of starting for the last while. You miss it, you want more."
Alongside the Meathman's competitive instinct to win his place back however, lay a genuine happiness to see Ryan do so well.
Having seen his early progress hindered by niggly injuries last year, Ryan has kicked on over the last seven months, featuring in the summer tour to the US (unusually making his senior international debut before stepping up at Leinster) and the autumn internationals against South Africa and Argentina.
"He'd a hard time last year with injury and has come out this year and played brilliantly," added Toner. "I'm delighted to have him in the team I'm in."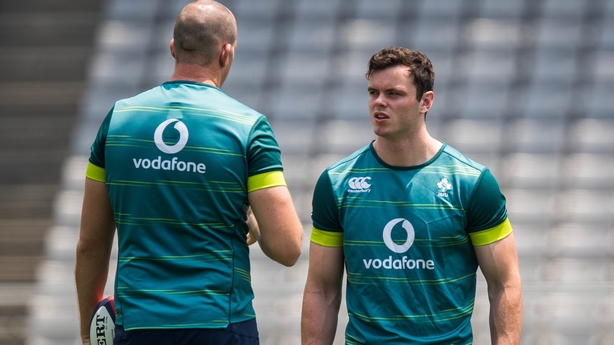 Toner, earning his 54th cap, did offer crucial experience in that crazy climax, helping Ireland gain precious inches before Johnny Sexton had his Roy of the Rovers moment.
"The main thing was trying to hold onto the ball," he added of the climactic 41-phase play.
"I was terrified of dropping it to be honest! You don't want to be that person to do it, but thankfully no one did. It was slippy as well. It was pleasing because there were times during the game when we didn't have accuracy and we coughed the ball up.
"There's been a lot of (that winning mentality) over the years. Munster have done it a lot, and Leinster, when you look at Northampton in the (2011 Heineken Cup) final.
"You should never write us off. It's good to know we can do that. If that paints a picture of us that we're never dead and buried, that's good for us."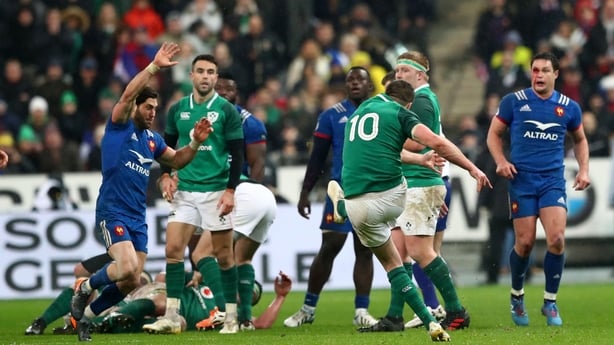 Next up, Italy.
Toner admitted that the manic on-pitch celebrations gave way to "relief" and reflection in the dressing room. Improvements must be made.
"It's mentally draining afterwards. (The atmosphere) changed quick enough actually. Obviously we had the euphoria of the win and then when we got back into the changing room it was more one of relief.
"We shouldn't have got ourselves in that position to be honest.
"Italy are hugely capable. They'll be quite devastated with the result (against England). They did a lot of positive things. They've a huge amount of experience all over the park and they're always going to be competitive."
Follow our live blog of Ireland v Italy (2.15pm kick-off) on RTÉ Online and the RTÉ News Now App, or listen to commentary from Michael Corcoran and Donal Lenihan on RTÉ Radio 1's Saturday Sport.