Ronan O'Gara has not ruled out a potential return to Munster in the future as a coach – but he is not interested in coaching players he has previously lined out alongside.
"Coaching the players I played with, for me, is not a good idea but coaching Munster when those players are gone is something that hugely interests me," he told The42.
"If that opportunity didn't arrive, it wouldn't bother me but I would love to coach Munster."
O'Gara moved to clarify comments made to the New Zealand media as he settles into his new role with the  Crusaders, having made the switch to the Southern Hemisphere after four and-a-half seasons in France with Racing 92.
"I enjoyed playing in Munster but I don't think coaching the players you played with is a good idea. I didn't want that so there's not a big draw to ever go back there," said the 40-year-old.
In the same interview, as reported by the New Zealand Herald, O'Gara says a coaching position with Ireland would prove tempting.
"If the opportunity with Ireland presents itself it's a different decision," he said.
"At the minute I'm at a massive club with a big responsibility and something that really interests me. I enjoy the day-to-day coaching and interaction with the players and international rugby is very different. You need to be hugely experienced to do that and I'm not that."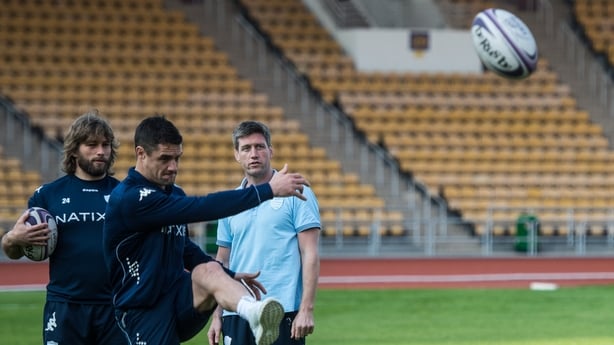 The Cork man revealed that it was All Blacks legend Dan Carter who acted as middle-man in his recent move to Christchurch.
O'Gara was Rugby World Cup winner Carter's kicking coach with Racing in Paris and he first planted the seed.
"Dan asked if I would ever go overseas and coach and I said 'yeah of course'. I didn't think anything of it and then a few weeks later he asked me again," explained O'Gara.
"He said 'there might be something potentially at the Crusaders if it interests you'.
"I tried to keep a straight face but I was obviously burning up with excitement underneath."
A meeting was organised between O'Gara and Crusaders coach Scott Robertson, who was coaching the Barbarians with Robbie Dean at the time, in Dublin the week Ireland beat South Africa late last year.
The bed was rattling in the middle of the night and it wasn't what you're thinking 😜😜!!4.2 Mag
Earthquake in Christchurch. #allisgood

— Ronan O Gara (@RonanOGara10) January 19, 2018
He was contracted to Racing until next year, but he was given an early release and signed a one-year deal with Crusaders.