Joey Carbery has enough on his plate and is glad that it's his coaches who must decide whether or not new signing James Lowe gets the Champions Cup nod.
The Leinster back is busy recovering from three broken bones in his arm suffered during the November Test against Fiji.
"It's still a bit stiff but hopefully it will loosen out in the next few days," he says and targets a return in "the next few weeks".
He describes himself as "all holiday-moded out" as he mixes kicking practice with medical scans and other fitness work.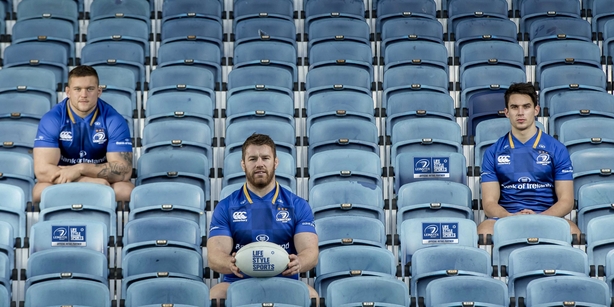 Carbery is currently Ireland's number two out-half but sees most of his Leinster action from full-back.
His childhood rugby hero Dan Carter, whom he met up with recently, has been telling him about the virtues of patience and the benefits of learning some tricks of the fly-half trade from further down the line.
Carter himself played some of his early career in the centre before the transition to the world's best out-half.
So while the 22-year-old New Zealand native concentrates on all that, he'll gladly pass on the Lowe conundrum to the bosses.
Scorer of seven tries in last season's Super Rugby campaign, Lowe, 25, finds himself outside the match-day squad for European games, with second row Scott Fardy and scrum-half Jamison Gibson-Park the current preferred antipodeans for the two available slots.
But it's an area that pool-toppers Leinster are well-equipped in with Ireland internationals Adam Byrne, Fergus McFadden, Dave Kearney, as well as Isa Nacewa and Barry Daly among those in the mix.
"You just don't know because he came in just at the start of December so he's still kind of getting up to speed with the calls and the different structures over here," Carbery, a Life Style Sport ambassador, told RTÉ Sport.
"He seems to have settled in well so he's really enjoying himself at the moment.
"It's tough to know 'cos it's really the coaches who are making the decisions but the depth of the squad is incredible, because with the injuries we've had, people are stepping up so the coaches are looking after that side of it well.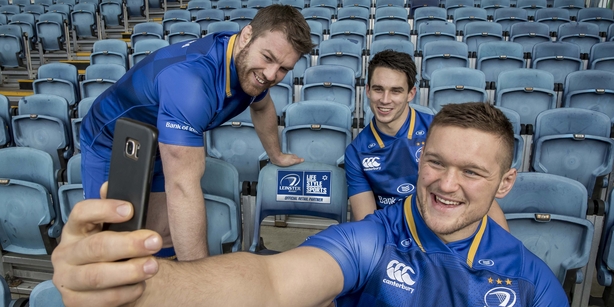 "He's a funny guy, he's really outgoing, a great guy, he obviously knows rugby inside out and he's a great addition to the squad.
"We've seen him against Connacht with those offloads. He brings that sort of X-factor and it's always good to break down a defence and good person to run off as well.
"We work on it at training but you don't want to be chucking 50-50s. He's very good at it so maybe he'll spark on a few players to work on it a bit more. It would be a huge addition to our game if more people can do it.
"He's quite vocal. The more voices we can get in the better. Having voices from the outside [wing] in is always positive."
It's an opinion shared by Leinster team-mate Sean O'Brien, who was kind enough to put the former Chiefs man up when he first moved to Ireland and joked that Lowe might have taken advantage of his hospitality.
"He's his own person and he's just different than what the lads are used to but I think it's a Kiwi thing – he just wants to play. He doesn't really think too much about the game otherwise.
"He'll learn a lot over the next while, he's still young. He's a phenomenal talent. He is himself, that's what I'll say.
"He was living with me for a couple of weeks but that was when I was in [Ireland] camp so I was only with him a couple of days. He's a lovely lad and he has fitted in around the place.
"He [stole] a load of towels and a bedside lamp and a few cushions out of the house so I may spin over and get them back off him.
"He has his own place now, he hasn't told me where it is but I'll get him some day."