Rassie Erasmus believes Johann van Graan is the "Axel kind of guy" Munster need right now, and backed his fellow South African to form a special bond with the province.
As Erasmus prepares for his departure to become the Springboks' director of rugby after 18 months in Ireland, he reflected on a reign in which every conceivable high and low came hurtling his way.
He arrived to Thomond Park in the spring of 2016, but leaves, he says, a changed man, shaped by the tragic circumstances that rocked the club to its foundations a little over a year ago.
"I'll be honest, the first few days I felt sorry for myself in that situation," Erasmus told RTÉ's Against The Head when looking back on the sudden passing of Anthony Foley.
"Then you realise you're bloody selfish. There are people who are really suffering. I knew Axel only for a few months. We were good friends at that time.
"I'd played against him but I didn't know him as a person.
"Then you see how other people are suffering, his wife and his kids, all the other close friends of his who went through tough times with him at the club. We all looked at (his wife) Olive and thought, 'if she can do that surely we can't sit in the corner and feel sorry for ourselves'.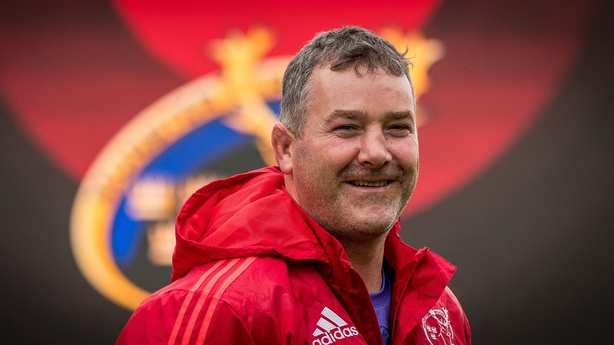 "It was tough but I learned a lot. I've got so much respect for everyone who's been involved here. The way they handled it was superb."
With the province in mourning, Erasmus had to pick a devastated dressing-room up off the floor.
They embarked on an incredible run of form, making the last four of the Champions Cup and the final of that's season's Pro12.
"I almost felt like it was a slap in the face, like, 'hey wake up, rugby is not this thing where when you lose it's the end of the world'," Erasmus said.
"Everybody said, 'we can only honour him by involving him'. We finish every team talk by saying, '1,2,3 Axel!'. We've got a nice little trophy every game for one of the specific things we target that's important for that game and we call it the axis of the game because it's related to Axel.
"It was a rollercoaster ride but I think what we thought was, 'let's get it into us, let's form it part of us'"
He came in the role of director of rugby but was forced to take on other responsibilities after Foley's death.
Now, Erasmus feels the team are getting a personality perfectly suited to a unique club.
Van Graan, he says, is exactly what this team needs.
"He is a head coach kind of guy, that Axel kind of guy. He'll work on individual specific things. Munster need a head coach. He's got that personal touch.
"Wherever he goes he creeps into people's hearts. He forms that bond and I think that's going to be really good for Munster."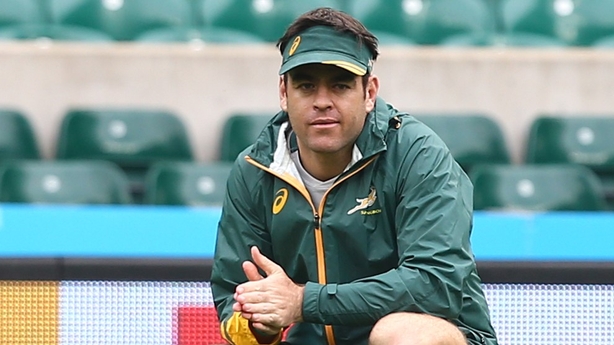 Erasmus himself formed a special bond with the support, one forged through the pain of Foley's loss and the coming together of the community in the aftermath.
Despite the scars of that dreadful period remaining, he leaves with memories to cherish.
"It was a family decision (to initially leave South Africa) in the sense that my children were going to high school so if I wanted to make the move that was the time to do it.
"The Munster job was at that time available so it was just coincidence. I applied for the job and I got it. I was very privileged.
"Ask my wife and my children and they'll tell you it was the best 18 months of their life. People are just really good and want to help each other here. They support you.
"I think one of the characteristics of the Irish is that they're friendly. 'Can I help you? Are you okay?' That's something I'm going to try to put into my life."
Watch the full interview