Greater uncertainty around stadium infrastructure saw Ireland's 2023 Rugby World Cup bid rated the weakest of the three competing bids by World Rugby's technical review group whose findings were released today.
The report said that Ireland's proposed match venues "require considerable work" and indicated that this made the bid a "higher risk" proposition than its competitors.
Ireland had been widely tipped to win the bid but the findings of the technical review group have delivered a body blow to those hopes, with South Africa now the recommended choice of the board. The final decision will not be made until the 15 November when the World Rugby Council votes on the matter.
The technical review group - made up of a 20-plus strong panel - assessed and scored each of the bids on five criteria.
In descending order of importance, they were: finance and tournament guarantees; venues and host cities; tournament infrastructure; vision and concept, and tournament organisation and schedule.
The Irish bid was praised in several areas and the report described all three candidate submissions as 'outstanding'.
Ireland scored highly in the area 'vision and hosting concept', with World Rugby rating their concept as "more creative" than the other two bids.
However, on the crucial issue of stadium infrastructure, Ireland fell badly behind their rivals, with South Africa achieving full marks in this category.
The report singled out Pearse Stadium, Fitzgerald Stadium and Pairc Ui Chaoimh as requiring a great deal of work to bring them up to Rugby World Cup standard.
They also noted that Casement Park was still subject to a planning approval.
"The amount of upgrade work required introduces complexity and therefore a significant risk factor that is not is not inherent in the other two bids," the report said.
"Parc Ui Chaoimh (complete August 2017), Pearse Stadium and Fitzgerald Stadium require a significant level of overlay which is flagged as a risk, given the amount of work required to bring these venues up to RWC standard.
"Casement Park is scheduled for redevelopment by 2020 and will also require a significant level of overlay. At time of writing, we understand that this venue is still subject to final planning approval."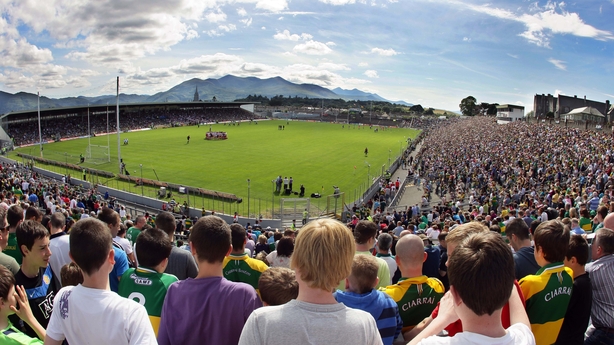 The review group also marked Ireland's venues down on the basis of technological infrastructure: "All but two of the venues require significant levels of upgrade and/or installation of technology and telecoms infrastructure. Telecommunications diversity needs to be added at all but two venues."
Ireland also suffered as a consequence of the country's lack of experience in hosting major events. South Africa and France have hosted World Cups in both soccer and rugby, while Ireland has a very scant history of hosting major events.
The report said that "a level of risk does arise from the overall lack of comparable event hosting experience across the venues, cities and relevant local authorities.
"The cities lack prior experience of an event on the scale of RWC and have therefore scored lower than France and South Africa who have significant city delivery major event experience."
Killarney, included in the Irish bid as one of the six host cities, was singled out for it's small size and what it contended was its lack of experience in hosting largescale events.
While the Irish fan zone strategy was declared to be "robust", it was criticised as not outlining any "innovative ideas or plans that might make the fan zone delivery unique."
Significantly, Ireland also promised a lower 'tournament fee' than its two rivals. Rugby World Cup Limited insists that a minimum of £120 million be paid by the host nation to World Rugby "to ensure the continued investment in and growth of our sport."
The Irish government committed to paying the £120 million minimum, while the South African government promised £160 million. The French had promised a tournament fee of £150 million which was underwritten by the government.