Conor Murray was being careful. Very, very careful.
Over the course of a half an hour chat the assembled media framed the conversation around Simon Zebo's presumed exclusion from the Ireland squad, which was named shortly after the interview, because of his departure from Munster and move to Racing 92.
Ronan O'Gara, a coach at the Paris club, was brought up as someone who may have been an influence in getting the utility back to join ex-team-mate Donnacha Ryan at the Top 14 side.
But Murray, who was one of the first to speak to his good friend last Sunday about the news, was being very circumspect with his words.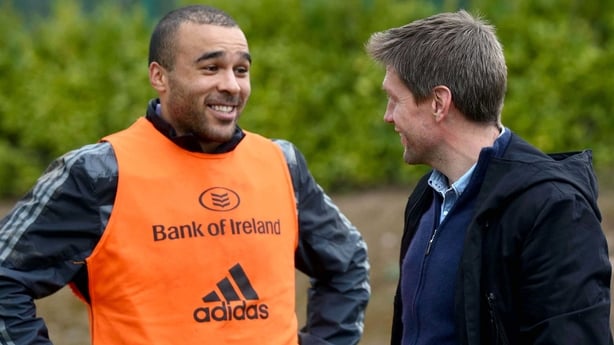 Did O'Gara have some pull in his decision?
"I don't know," said the Ireland scrum-half. "He obviously has an insight into the French lifestyle. There's a few Munster lads playing down in Pau as well.
"I'm sure he's spoken to them and Donnacha Ryan, who is at Racing, and other clubs around the place where he could have got a reference from.
"The club he is going to go to...he is going to be under pressure to perform with the contract he has signed."
Asked directly at the end of the interview if Zebo had told him it was Racing?
"No. He hasn't told anyone yet."
And, writing in his Irish Examiner column today, O'Gara was keen to point out that no deal has been signed.
"I was told there are four Top 14 clubs seriously interested," he said. "Racing want Zebo, but until someone tells me otherwise, it's no done deal."
From an Irish point of view it probably doesn't matter if the 27-year-old signs for Toulon or Timbuktu, he's out of the frame for the national side for the time being.
And Murray added that if his pal does come back there's a chance he might not be the same person, hard training not a particular strength of the winger/full-back and the regime in France might not exactly have the same structure.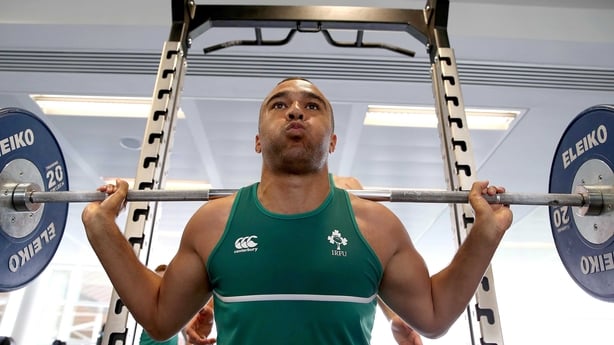 "With him is it a bit of a risk, yeah, with the baguettes and the croissants," he said with a smile.
"Some days you mightn't be in until 2pm and if you want to do the gym, you come in before 2pm and do it yourself.
"Whereas at Munster, you come in, you are on your app, you do all your scores and then you do your mobility, your gym, you go to your meeting.

"It is all laid out for you and we are like sheep, basically. In France, it is a bit looser. It would be a risk.
"You'd never know. He could come back and play 12 [in the centre], add another string to his bow."
While not a direct replacement the headlines read that Connacht's Bundee Aki, born Auckland, Manurewa High School graduate, Galway resident since 2014, is in Joe Schmidt's squad and the centre will earn his first cap next month against South Africa, Fiji or Argentina.
Cork-born and bred Zebo, holder of 35 caps, Munster player until the end of the season, is out.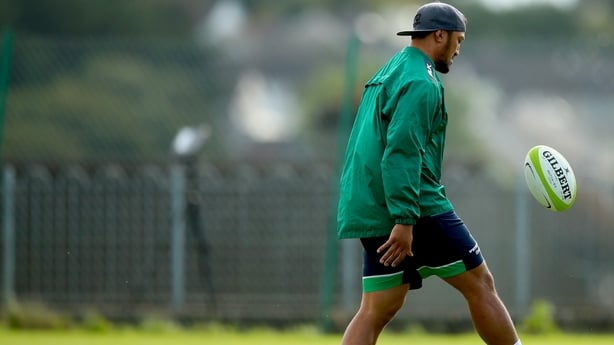 How does that scenario sit with Murray, who confirmed he'll assess his own options after the World Cup in 2019.
"It is strange to look at it, definitely, but that's the way international rugby is," he said.
"You've guys playing with England who are South African-born, we've the same, it's just the way it is.
"I don't know if it's right or wrong. I'm sure the guys who have moved abroad will be a little more annoyed, it'd affect them more.
"Say Zeebs – and he doesn't get picked, but a 15 comes in, becomes a resident and plays for Ireland, that could be hard for Zeebs to take, watching and thinking 'that could be my cap', but I can't get it now.
"I think it's just the way it is, it's a weird issue."
Murray was speaking at the launch of 'Who We Are is How We Play', the next phase of Vodafone Ireland's Team Of Us' sponsorship of the Irish rugby team.