Munster director of rugby Johan Erasmus is hoping that incoming boss Johann van Graan will have a "smooth transition" into the role.
The 37-year old South African was confirmed as the new appointee earlier this month but must wait until his paperwork is completed before taking over.
Eramsus, who is bound for the Springboks, told RTÉ Sport: "He's here to observe this week.
"His wife and his children are over, he's looking for a place to stay in and getting used to the set-up.
"It's always nice when you get to know the players and the coaching staff and see what we do.
"And when his work permit is sorted out and successful you don't step into a totally new environment so that was always part of the plan and hopefully that transition is smooth."
First, Munster must face Racing in the Champiuons Cup on Saturday, looking to build on Sunday's 17-17 draw with Castres.
Once again they will come up against former out-half Ronan O'Gara, now a coach at the Paris club.
Erasmus revealed that the events of the last 12 months, when former coach Anthony Foley passed away the night before last season's European tie, has forged a relationship between the two.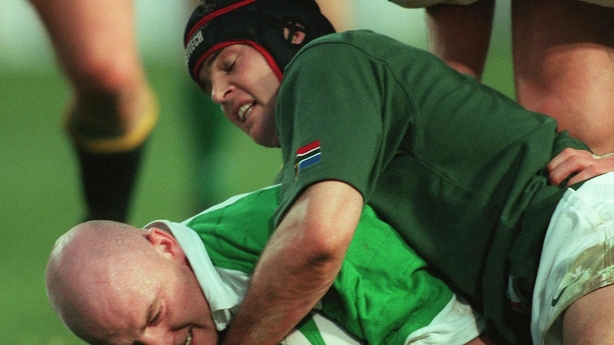 He said: "He was always my opponent when I played against him for South Africa but in a year's time, I wouldn't say we're close friends, but I got to know him under the circumstances.
"What he's done and helped support us in the whole Axel story was unbelievable.
"The way he went to the hotel, came over here.
"There's a lot of things that he helped with so we've got the world of respect for him but we really want to beat him on Saturday. We know he's a wonderful coach."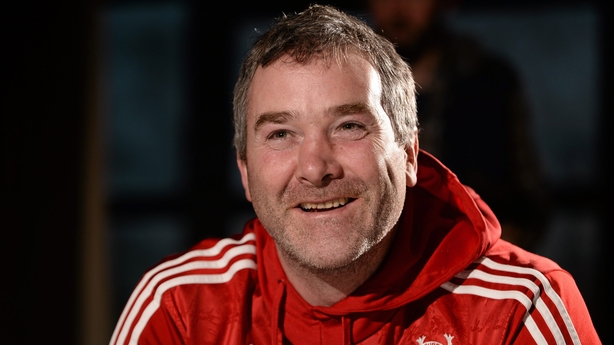 Meanwhile, the 45-year-old also revealed that he did not look at Monday night's RTÉ documentary about Foley, which will be repeated on a date to be confirmed. 
"I try to stay away from things like that," he said, "it messes with my mind a little bit.
"I enjoy thinking of Axel the way we did things here and the way we incorporate him currently in our team talks, there's a lot of things.
"That's my personal way of doing it. I know there's some nice stuff with the Irish Heart Foundation that Munster is doing with Olive [Foley's widow] with the charity.
"So there's some positive stuff but for me personally his office is still there so that's the way I keep him in the mix."
Tyler Bleyendaal and Niall Scannell are rated as doubtful for Saturday's game.