Munster head coach Rassie Erasmus wants to see his side cut out the ill-discipline that cost them against Leinster when they get their European campaign under way away to Castres.
Munster suffered a 23-17 defeat to Leinster in the Pro14 at the weekend with 13 points coming from the boot of Johnny Sexton as he made the visitors pay for their high penalty count.
Erasmus' men take on Castres this Sunday (2pm) in the first game of their Champions Cup campaign and the head coach insists that his side must improve on the discipline front.
Speaking to RTÉ Sport, Erasmus admitted that the Leinster game was great preparation for Castres but added that there's plenty of room for improvement.
"We played against a class team, a team that were in the play-offs last year in Europe, so that's the kind of team we're going to play against in the next few weeks," he said.
"We came away with a losing bonus point which is a little bit of a consolation. We weren't good on the day and it all came down to discipline.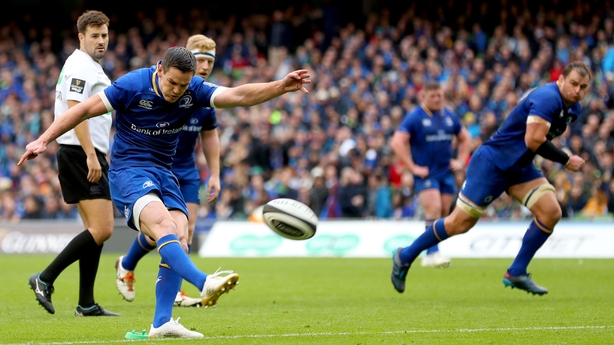 "We can talk as much as we want to about all different things but if by minute 60 you've given away 11 penalties to one, you're going to struggle to win any game and against a team like Leinster even more so.
"We've been talking about that a lot and it's not a trend that it's specifically at the breakdown. It was a scrum, then a breakdown, then an offside then a tackle so it's a variety of things which is just ill discipline."
Erasmus is wary of the challenge that a motivated Castres side will cause his team and insists that Munster will have to be at the top of their game if they're to get their European season off to a winning start.
"They are a team that look like they can topple big teams on their day and sometimes they struggle against average teams, but playing in Europe at home in their first game they will be up for it and they will be ready," he said.
"As they beat Clermont a few weeks back, that's the kind of team they are. They have big massive guys and you can see the like the physical side of things, they maul well, they scrum well so it's going to be a little test for us.
"We are coming off a loss and we would like to rectify that."