Rassie Erasmus hopes that Munster's "really competitive" contract offer to Simon Zebo will be enough to stave off interest in the Irish international.
The 27-year-old, who is not on a national contract, is in the final year of his current deal, and has again been linked with a move to the Top 14.
Zebo made his Munster debut in 2010 and has in the past rejected advances from several French clubs.
Pau are reported to be the latest looking to entice the French-speaking winger away from Munster, and Zebo has intimated in the past that he would be open to plying his trade in France at some point in his career.
Erasmus insists that the two-time European champions are doing all they can to keep the 35-cap international at the province.
"There are so many things that players are talking to other clubs, some of it gets to the media, some of it doesn't," he told RTÉ Sport. "Obviously it got to the media about Simon.
"We made him a really competitive offer. If I was him, it is would certainly be an offer I would really consider.
"We really want to keep him. At this stage he is the guy to make that decision."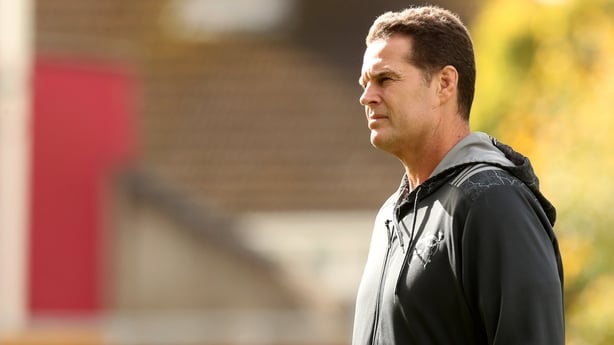 The Director of Rugby also revealed that he has not been informed who the number one target is to replace him when he departs for South Africa.
"I know people speculated and said it was Dave Wessels, now they are talking about Johan van Graan," he told RTÉ Sport.
"I know there are more names I saw, so I'm not 100pc sure who the last person is, but they are all quality."
He also revealed that the length of transition between the incoming and departing coaches will depend on the appointment.
"If I don't know him at all, maybe the period will be a little longer. Somebody I know and I have worked with, then I think it can be a shortened version.
"The deal was always until Munster is fine. We'll work around that."