Rassie Erasmus says he could leave the province before December if a replacement is found, and insists he has been transparent from the outset of his desire to work with the Springboks.
Erasmus, who led Munster to the Pro12 final and Champions Cup semi-final in his first and only season in charge, will return to his native South Africa to take up the position of director of rugby with the Springboks at the end of the year.
Defence coach Jacques Nienaber will also leave the province in December.
Today Erasmus spoke publicly for the first time since it was confirmed that he will head up coaching in South Africa, oversee the running of the eight national teams, and management of 20 competitions as well as the development of players, coaches and referees.
The 36-cap South African international said he has never made any secret of his desire to coach in his home country and has been open in his discussions with the IRFU from the outset
"I always said that one day I would like to coach the Springboks if the opportunity arose," he told the Munster website.
"The squad have always been the priority for me, and with regards the players I told them that I had wanted to be involved with the Springboks eventually. 
"Had I known earlier last season that I was definitely going to leave I would have said so, but to say so then would have been lying."
"I said 'at this stage it is not a reality, but one day if it comes, I will definitely take that opportunity.'  It then became a reality earlier than I thought it would.
"In June South Africa Rugby confirmed how the newly created position would work and when I spoke to Garrett [Fitzgerald, Munster CEO] and David [Nucifora, IRFU Performance Director] they confirmed they wouldn't stand in my way.  It was a national job, a wonderful opportunity and not with an opposition team.
"Had I known earlier last season that I was definitely going to leave I would have said so, but to say so then would have been lying."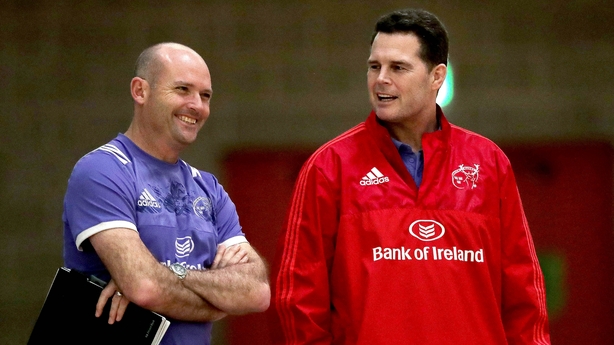 Eramsus praised Munster's handling of the situation and said that the departure date of December is in place owing to the South Africa season which runs from January to November. Should Munster identify a replacement sooner rather than later, the Director of Rugby is happy to step aside.
"I will coach and do my very best for as long as I am here, but if they find a replacement coach tomorrow and say I must go tomorrow, then I will go," he said.
"Depending on appointments we may leave at different times, him before me or vice versa. 
"December at this stage is the ideal goal as we feel it will give everyone enough time to prepare, but that is open for discussion."
Leaving mid-season is an obvious disruption for the team, but Erasmus pointed to the uncertainty of the last campaign – "who are these guys, where are they coming from, how will they handle it?" – and is happy that scrum coach Jerry Flannery and technical coach Felix Jones are ready to shoulder further responsibility in their respective roles.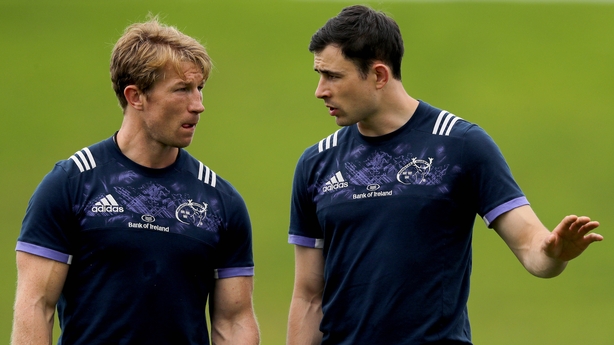 "For example, rather than me doing certain duties we have handed them over to Felix and Jerry now and they are overseen by me. Players then get used to that and it should make things easier for a new coach coming in."
Erasmus also confirmed that while he will offer his opinion on potential successors if asked by his employers, he will not have any involvement in the selection process.
The 44-year-old joined Munster in April 2016 and has won 26 of his 32 games in charge.