Ulster will host the Toyota Cheetahs in the first round of the newly expanded Guinness Pro14 Championship.
The Cheetahs, along with fellow South African franchise Southern Kings, will take their place in the new-look tournament which gets underway on 1 September.
The full schedule for the first 13 rounds of the campaign will be confirmed on Monday, 7 August, but it has been revealed that Les Kiss' side will host the former Super Rugby side.
"This is a really exciting departure for the competition and we're delighted to be hosting the Cheetahs on the opening day, in what will be fantastic occasion under the lights of Kingspan Stadium," Kiss said.
"South Africa is one of world rugby's great powerhouses with sides renowned for playing fast, open and uncompromising rugby so there is no doubt that both teams will add greatly to the Championship.
"The Cheetahs in particular are famous for their all-out attacking brand of rugby, and we also like to get the ball moving fast so I think it will make for a highly entertaining spectacle."
The competition will be made up of two conferences of seven teams, with each conference will be made up of two Welsh and two Irish teams, with one representative each from Scotland, Italy and South Africa.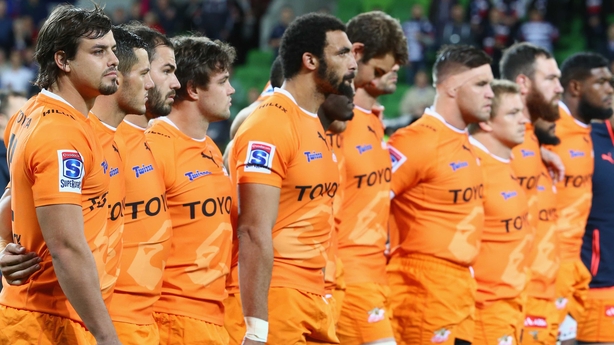 The 21-game season will be completed by two additional rounds of matches, ensuring Welsh and Irish teams retain their current six derbies each.
The Free State Cheetahs have existed for more than a century competing in the Currie Cup but they joined an expanded Super Rugby competition in 2006 with that team having been created the previous season.
They are now known as the Toyota Cheetahs and finished tenth in their first season in Super Rugby in 2006, while their best regular season finish was sixth in 2013 when they reached the play-offs for the only time in their history.
In 2017 the Cheetahs finished second in the Africa 1 conference, winning four out of 15 games as they found themselves in the conference featuring all the New Zealand teams.