Ireland begin their World Cup odyssey in just seven days with an opening collision against Australia at the UCD Bowl.
It's a huge moment for a team that reached the last four of the 2014 edition in France, and Gill Bourke, who pas part of that journey, is confident the clads of 2017 can rise to the challenge.
Bourke played for her country for seven years, lining up in the 2010 and 2014 World Cups before injury cut short her international career.
Speaking to RTÉ Sport, she cast her eye over Ireland's Pool C rivals, examined how Tom Tierney's troops will fare in the absence of talisman captain Niamh Briggs, and discussed if fervent home support can provide the crucial edge to drive the Irish to glory.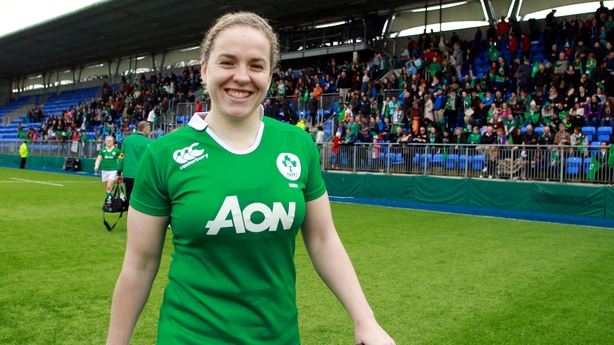 How big a loss is Niamh Briggs?
"Myself and Briggsy got our first caps together. It's absolutely devastating that in a highlight of her career, when she was going to captain the team, that she's going to miss it. The road back from injury is hard. It's not always straightforward. To get so close... for her it's incredibly sad. There's no doubt that her boot and her goal-kicking has helped the team win many games over the last few years: the New Zealand game at the last World Cup, the Grand Slam against Italy - it was her boot that won those games for us. To not have that is a huge blow for the team in a competition that's a mathematical minefield because you need to try and get that semi-final spot. That boot is a massive loss for the team because it is so reliable."
Can her misfortune galvanise the troops?
"It's a World Cup. You just don't know who's going to step up and be counted for. You'd be hoping this will, if anything, pull the team together. It's hard for them to lose her but you hope it will pull the team together and they at least say, 'right, okay, we all have to step up a little bit more now that she's gone'. I don't think there's any lack of leaders in that team. Paula Fitzpatrick has done an amazing job since she's taken over [the captaincy]. There's some girls there going into their third World Cup; Mazzie [Reilly], Nora [Stapleton] and Claire Molloy."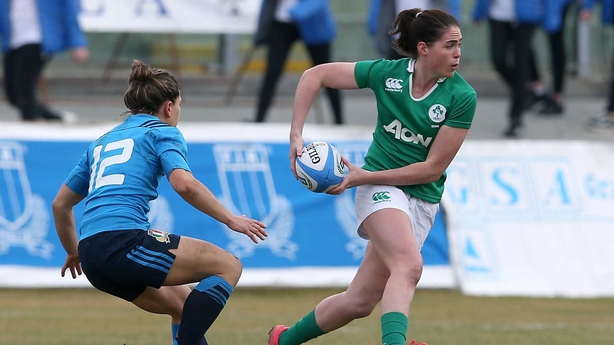 Who'll fill the void?
"I would imagine Nora will become a key player now. She always was at 10 but it will be her boot that they'll rely on a little bit more. I think in the autumn internationals she was controlling the games very well, her kicking had improved. I don't know if anyone is going to have the power that Briggs has in her boot or her accuracy in place-kicking, but certainly there's girls there that have been aware that this was a possibility when Briggs got that really bad injury last October. I'm sure the gilds have been looking after their own key skills. You can't rely on every player to play every match anyway because it's such a short turnaround between games."
Australia first up. What are the dangers?
"They're playing an Australia team first that's coming off the back of five straight losses and they haven't had a huge amount of time together. They have brought in some of their Sevens players and that will probably steady the ship a little bit. They have a team of quite inexperienced players... but I watched their summer series games and I think they'll take a bit of beating. I don't think Ireland will lose to them, I think we'll be the superior team and wear them down, but they are a physical team. They have a bit of fight in them and they want to win. The Aussies aren't just going to roll over."  
Are Japan a threat?
"We played them recently with a rotating squad and we didn't beat them by a lot. We beat them but it wasn't very convincing. You would have expected us to put more points on them. They're a team with a lot of fight in them. They're not a huge team - they're pretty small and pretty light - but they are sparky and they're not going to give up either. Ideally you would have targeted that as I suppose your easier game in the pool, the game you'd like to give a little more game time to your fringe players, but at the end of the day it's a tournament where matches have to be won. It really will depend on how that first game goes."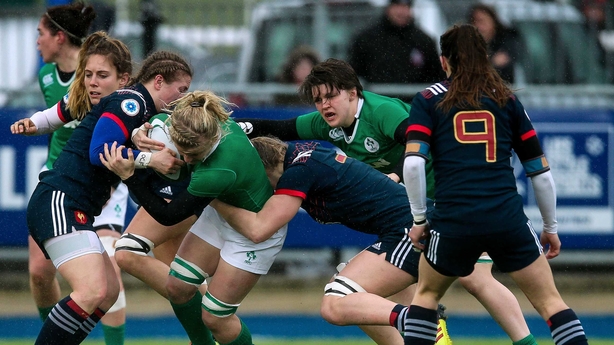 Can we turn over the French again?
"We haven't produced consistent wins over them. But they're a team we know we can beat. Beating them this year at home in the Six Nations was a huge thing really. It depends on what French team shows up and also it depends on what Irish team plays because it is the third game of the tournament within 12 days. It's an intense, short turnaround. Player management is going to be crucial." 
How important will home support be?
"It's huge. The Irish will go out and support anything. It's brilliant for us that it's here. When we played France in the World Cup in 2014 the place was full. It's another factor to play with. When you're on the pitch you don't notice the crowd as much but it's an atmosphere and a buzz and it will be an incredible moment for the girls to have this in front of all their family, all their friends, all the people who've supported women's rugby before the team ever started winning anything. It's just as important for those people for us to have it at home and to be a part of it because it opens up the door for more people to come in to it."
Can Ireland go all the way
"If you get to the semi-finals it's anyone's game. Anything can happen once you get to a semi. England are the most impressive team at the moment. The England-New Zealand match they played in the summer series recently was one of the best games of rugby I've seen in a long time. There was a serious amount of bite about it. It will depend on what draw comes out for the semi-finals and who you face. At the last World Cup we got to a semi-final and I really thought we were going to the final. It didn't pan out like that. England had been in semi-finals of World Cups before and they knew how to finish a game. We didn't. We weren't used to that pressure and that experience. The girls have been there now. That will be a huge benefit to them if they walk on to the pitch in another semi-final. They'll know what ball game they're in."
At a glance: Ireland's pool rivals
FIXTURES
Ireland v Australia, UCD Bowl, 7pm, Wednesday 9 August,
Ireland v Japan, UCD Bowl, 5.15pm, Sunday 13 August
Ireland v France, UCD Bowl, 7.45pm, Thursday 17 August
Watch all of Ireland's games live on RTÉ Sport and the RTÉ Player (ROI only)