Former Wales prop Adam Jones believes the British and Irish Lions brand has been strengthened by events in New Zealand this summer. 
But he admits that if Premiership Rugby or World Rugby grow tired of the length of the tour then it could yet be tampered with.  
Future Lions tours are to be reduced to eight matches when the new global season takes effect in 2020, but Jones insists they should be preserved in their existing format. 
"It seems inevitable that there will be less time for these trips, with World Rugby apparently keen for them to be reduced to eight games, but the tour of New Zealand has proved that the Lions still works," he said.

"The 10-match schedule should not be thrown out but instead used as a blueprint for future tours.

"Ten matches is a good amount of time to get a squad together and allow players to get used to each other.

"If you cut another two games from an already packed schedule then you are making it doubly hard for the Lions to compete with Southern Hemisphere sides.

"But these days money talks, and if Premiership Rugby or World Rugby want to mess with the Lions then I'm sure they are more than capable of doing so," said Jones, speaking in his ESPN column.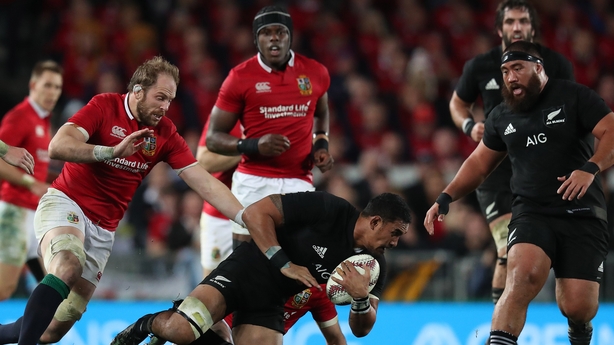 The concept of the Lions came under sustained assault after their 30-15 defeat to New Zealand in the first test. 
Exeter Chiefs chairman Tony Rowe described the Lions concept as "a throwback from the amateur days" and attacked the level of financial compensation offered to the clubs for the use of their players in the tour. 
Rowe, whose club were crowned Premiership champions last season, told the Daily Telegraph that the amount of money the clubs received was "farcical".
"We're in a professional game and it's about money. No matter which way you cut it, it's about money. 
"And the reality is, the amount of money we get from the Lions is farcical, if you compare that to the product or assets they're actually borrowing.
"It could well come down to the fact that the English clubs say, 'Well, no. Unless you're prepared to pay this amount of money, you can't have our asset'.