Warren Gatland has been hailed as the world's best head coach by British and Irish Lions tour manager John Spencer.
Wales boss Gatland led the Lions to a hard-fought series draw in his native New Zealand, thanks to Saturday's 15-15 tie in the final Test in Auckland.
The All Blacks have already admitted the 53-year-old is on their list of targets as a potential replacement for head coach Steve Hansen, who will step down after the 2019 World Cup in Japan.
Gatland's Wales contract also expires after the next World Cup, leading Spencer to tip the former Ireland and Wasps boss to field a glut of coaching offers in two years' time.
"Set a Kiwi to catch a Kiwi," said Spencer, assessing Gatland's job as Lions boss on the 2017 tour.
"You have to be a very shrewd coach to come to New Zealand and achieve what the players achieved yesterday.
"I will tell you without doubt I think Warren Gatland is the best head coach in the world."
Gatland has now led the Lions to a series victory in Australia in 2013, and a drawn campaign with New Zealand this summer.
The ex-Waikato man insisted "never say never" when asked if he could lead the Lions to South Africa in 2021, but Spencer insisted Gatland will be inundated with job offers to follow his Wales tenure.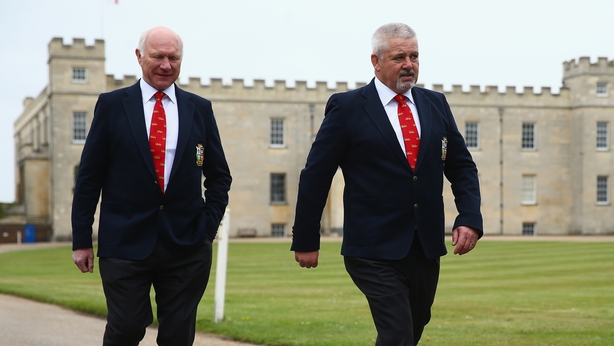 "Never say never about the Lions, but I think that a lot will happen in the next four years," said Spencer. pictured above with Gatland.
"I think Warren will be in very big demand all over the world. And that's his decision.
"I think Ian McGeechan said it several weeks ago, you can't hope to beat the All Blacks unless you understand their people and their culture, their way of life and the attitude to rugby.
"Warren does understand the New Zealand psyche and there are plenty of instances on tour when he has proven that.
"I don't want to take anything away from Wales, because Warren's got a job to do there.
"But I think his achievements on this tour have opened up the future for him."
Meanwhile, Spencer has insisted the Lions would have won the Test series with just one more week's preparation.
The tour boss is determined to see the famed touring outfit receive extra preparation time for future tours.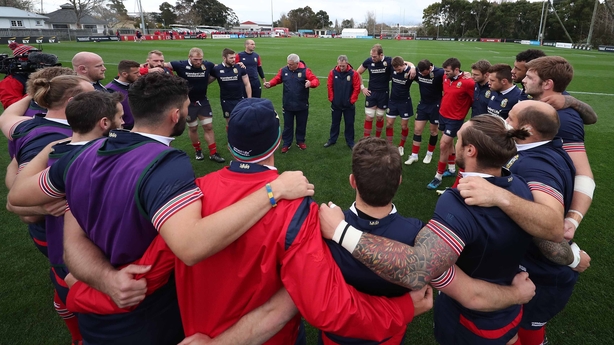 Gatland's squad pulled off a drawn series against the back-to-back world champions against all odds, having flown out to New Zealand just two days after the Premiership and PRO12 play-off finals.
The Lions opened their tour with a patchy 13-7 win over the Provincial Barbarians just three days after arriving in New Zealand, but shrugged of all those problems to win the second All Blacks Test 24-21, and draw the third.
Spencer insists the Lions are making good progress on convincing rugby's global administrators to add an extra week's preparation to future Lions tours, but also conceded another week this summer could have made all the difference against New Zealand.
Asked if the Lions would have won the All Blacks series with an extra week's preparation, Spencer replied: "My honest opinion is yes; the preparation is extremely important.
"But I think we're making very positive steps already, to talk about and rectify that situation.
"I've received incredible cooperation from the board on that, and there are four of us who are ex-Lions there who know about the intensity and preparation.
"What I would say is that gold medals are won on the training pitch a long time before they are won on the match pitch."