British and Irish Lions skipper Sam Warburton was left speechless after a 15-15 draw with New Zealand in Auckland meant the Test series was tied.
The tourists headed into the Eden Park clash knowing they could become the first Lions side to win a Test series in New Zealand since 1971.
But, having trailed 12-6 at half-time, the Lions were reliant on a 78th-minute penalty from Owen Farrell to secure a 1-1 draw across the three matches.
Warburton told Sky Sports: "It is a difficult one, it has got to be a first. It is difficult as players, if you go through the pressure and the emotion of the week, it is all geared towards winning.
"But, I guess, it is better than losing. We didn't lose the series. To be honest, I am a bit speechless, I don't know what to make of that. I was ready to go into extra-time! My legs weren't, they are cramping up everywhere.
"To come to the double world champs, what they have done over the last six to eight years was incredible, so to come here and not get beaten, we can take some credit for that.
"We can take some positives from a draw but, as players, we are gutted not to take that win."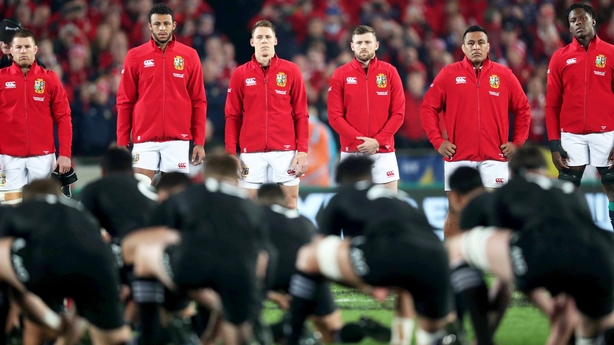 New Zealand captain Kieran Read, playing his 100th Test, echoed Warburton's thoughts following the draw.
"I feel pretty hollow, to be honest," Read said.
"When you walk away with a draw, it doesn't really mean much. I will probably look at it in the future with a bit more pride."
Maro Itoje, one of the Lions' stars of the tour, was a little disappointed not to condemn the All Blacks to back-to-back home defeats for the first time since 1998.
"We are a little bit unsatisfied, we came here to win but we didn't quite do that," he said.
"I don't think we played that perfect game. But New Zealand are a top team. It wasn't bad, but it wasn't what we wanted. Life goes on."
Despite the result, Itoje was proud of his efforts.
"I am incredibly honoured and proud to be part of this team," he added.
"One of the best six or seven weeks of my life. To wear this red jersey is a dream come true for me. I can't read the future but I am definitely going to try (to play for Lions again)."