Warren Gatland has urged his chief detractors to keep on mocking him - to help the British and Irish Lions chase a Test series win over the All Blacks.
Second-half tries from Taulupe Faletau and Conor Murray fired the tourists to a tension-filled 24-21 victory in Wellington, setting up a series decider in Auckland next Saturday.
The New Zealand Herald caricatured Gatland as a clown last week, topping what the Lions boss had dubbed a "targeted campaign" against him, but he joked: "I am a happy clown this week.
"It is great to tie the series up and we go to Auckland with everything to play for. Even with the red card, we were the better team, deserved to win and played some good rugby."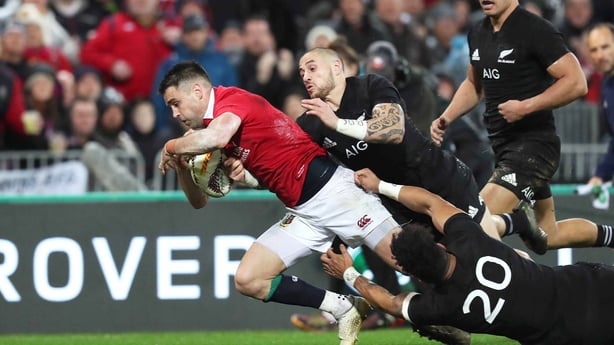 The tourists' head coach has revealed that flak helped the Lions build a siege mentality that proved crucial to their second Test triumph.
"There's no doubt the last couple of weeks in terms of criticism and personal attacks has been a little tough to take," said Gatland.
"That's not so much for myself but for family members and things.
"But ironically, Kiwis are probably the fairest people and the Kiwi public have shown me a lot of support.
"So whoever has been doing that, they have no idea how much that's galvanised us as a group.
"The amount of support from Kiwis, ex-All Blacks contacting me to say that they think the personal stuff was over the top, it's been a lot.
"There's a huge proportion of Lions fans and Kiwis wanting us to do well because they think some of it has been unfair.
"It's not working because it's actually been great for us. So whoever's been doing that, please continue.
"Certain factions have tried to divide us but they haven't managed it."
Gatland was happy with the unproven 10-12 axis of Johnny Sexton and Owen Farrell, but acknowledged that their day had been made easier by the red card shown to Sonny Bill Williams.
"I thought the 10-12 combination caused them lots of problems.
"There's no doubt that without Sonny Bill there it made it easier for them to cause problems and we went out of the back a little bit and broke behind them and created some difficulties.
"I thought that 10-12 combination went pretty well.
Gatland knows the Lions have plenty to work on to test the All Blacks again next week, especially after seeing them concede 13 penalties.
The Lions' first win in New Zealand since 1993 now sets up a winner-takes-all clash at Eden Park next weekend.
Gatland believes the Lions will be hugely boosted by their gritty showing in the tight-five, that atoned for a lacklustre pack effort in the 30-15 first Test defeat.
The Lions boss warned, however, that New Zealand will hit back with serious ferocity next weekend - citing the All Blacks' response to their 40-29 loss to Ireland in Chicago on November 5 last year.
The All Blacks pitched up in Dublin two weeks after their Chicago loss and bludgeoned Ireland into submission 21-9 - and Gatland expects a similarly fearsome riposte from Steve Hansen's men next week.
"We take a huge amount of confidence that we stepped up physically," said Gatland.
"But the red card is significant. It's a significant loss of a key person for the All Blacks and we're aware of that.
"And we know in the past historically what New Zealand teams are like when they lose.
"There's no better example than Dublin after Chicago. We know we're in for an almighty battle, but we've got belief and confidence.
"We've kept the All Blacks try-less, I don't know the last time that happened; they haven't really stressed us that much in attack.
"Hopefully there's one hell of a Test match next week."
New Zealand coach Steve Hansen refused to be drawn into whether Williams deserved a red card for a dangerous tackle on Anthony Watson in the 25th minute.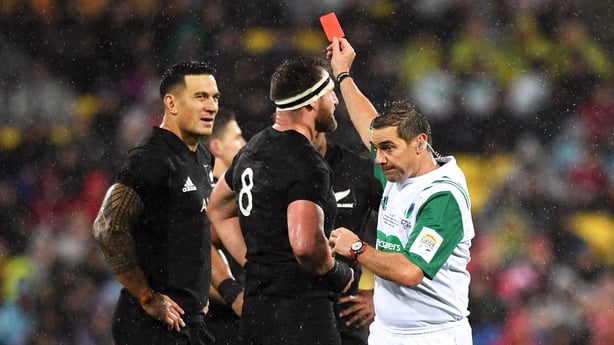 "I'm not stunned. I have always said they are a very good side and we didn't help ourselves by losing a player," Hansen said.
"Whilst I am very proud of our team of how we hung in there with 14 men, you have got to take your hat off and say well done to the Lions.
"He (the referee) made the call so whether he got it right or wrong is irrelevant. I have always said you have got to go with what he decides.
"Don't make the issue about the tackle. The Lions deserved the win. Happy for them but we are disappointed. I am very proud of our guys."