British and Irish Lions captain Sam Warburton has shut himself off from the outside world as part of his quest to topple the All Blacks.
Warburton revealed he even took a different mobile phone with him to New Zealand, which only contains numbers for his immediate family and close friends.
"On my (new) phone apart from all the players, obviously we've got a little 'WhatsApp' group going, I've only got immediate family and close friends on my phone," said Warburton, who starts Saturday's second Test after being on the bench for last weekend's series opener.
"I've just completely shut myself off from the outside world for a couple of months so I can focus.
"I got a different phone for the tour so I can stay focused. It was just my decision.
"Before the tour you get asked hundreds of times for signed jerseys and things. When I was younger I was running around trying to get things signed for people and doing all these favours. I thought 'right, this is going to be two or three of the most important months of my career'.
"I just had to do whatever it takes to be as best-prepared as possible. That was my own personal decision from past experiences.
"I will do all my charity stuff when I get home. Gats (Lions head coach Warren Gatland) has rewarded me with a bit of time off, so I will catch up when I get back. But for these few months I've got to remain fully focused."
Warburton did spend a short period of time with friends who were out socialising on Wednesday, and added: "I just went to say hello for half an hour and it was absolutely crazy.
"It was the experience I'd had of what the fans are like and it was great fun, but none of the players have hardly seen that.
"You are in this little bubble and you don't realise how big it is, how big it is perceived from the outside world, really. You are just on your laptops making sure you know every move and you don't really have time to think about all that (outside) stuff.
"People probably don't believe that, but you really don't realise what is going on outside. I realised that with Australia (in 2013). It wasn't until I went home and reflected on the tour. I thought 'wow is that actually what happened?' when you watch things back on telly - all the hype around it."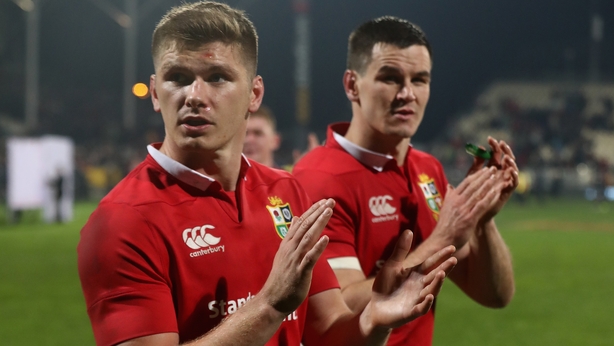 Warburton will lead a side highlighted by the combination of Johnny Sexton and Owen Farrell at fly-half and inside centre, respectively, and their work alongside scrum-half Conor Murray could prove crucial to the Lions' victory chances.
"It (Sexton-Farrell partnership) worked well against the Crusaders," Warburton said.
"From a forward's perspective, it's great when you get up from working hard at a scrum or a lineout and that ball has been sent forward 30-40 metres and you are playing the territory game well - which should go well for us.
"That is obviously going to be part of the tactic. You've probably got three of the best players at game-management in the world in Conor, Owen and Johnny."
Sexton can sometimes be too vocal in his contact with referees, and Warburton said: "We want to keep the referee sweet and everything has to come through the captain.
"The guys are aware of that. Any 50/50s you don't want swayed against you."
The Lions' biggest challenge on Saturday will undoubtedly be to vastly improve their physical presence after being outgunned in that department by the All Blacks at Eden Park.
The selections of Warburton and England lock Maro Itoje should help considerably, though.
"Being physical doesn't mean beating people up. It means your scrum is dominant, your lineout is dominant, your breakdown is dominant and that is the majority of the game, really, apart from the kicking side," Warburton said.
"That has to improve this weekend. I think the guys that have been brought in can add a bit of strength to that.
"You all play the game because you enjoy the physical side of sport. I used to play football and I got too many yellow cards, so I started playing rugby.
"I love the physical side of it and when you come off second-best it does hurt."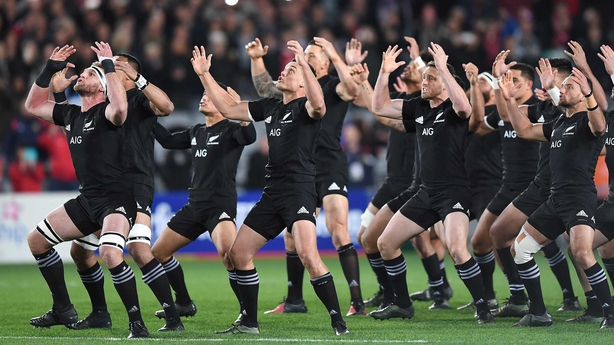 Should the Lions lose this weekend - they have not beaten New Zealand since 1993 - then the debate about the viability of future tours will undoubtedly resurface.
Yet Warburton said: "I don't understand the politics and the finances of it, but from the playing point of view it has been the absolute pinnacle of my career, and every career highlight I have had has been in a Lions shirt.
"Without sounding too strong, I would be gutted, devastated, if the Lions was ever lost. I think it's absolutely amazing and the players all think the same.
"In my house, I've only got one jersey hanging up on the wall and it's my Lions jersey. That is how much I think of the Lions."
Join us for our New Zealand v Lions match tracker on RTE.ie and live radio commentary on RTÉ Radio 1 for the second Test in Wellington (kick-off 8.35am).