Warren Gatland will demand the British and Irish Lions fight "fire with fire" to avoid another New Zealand masterclass in physical domination.
The Lions head coach accepts his players were bettered in the collisions during a pulsating first Test in Auckland on Saturday, as New Zealand ran out 30-15 winners.
It means the tourists now face a must-win encounter against the All Blacks next weekend, otherwise the series will be over one game inside the distance.
But history is stacked against them as the Lions have only twice won a Test series after losing the opening game - in 1899 and 1989.
Gatland is not due to announce his Test team until Thursday but changes in the pack are expected, with England lock Maro Itoje and tour captain Sam Warburton among those holding strong starting credentials.
"Sometimes it's an attitude thing, getting off the line and winning collisions. It's just a mental thing," Gatland said.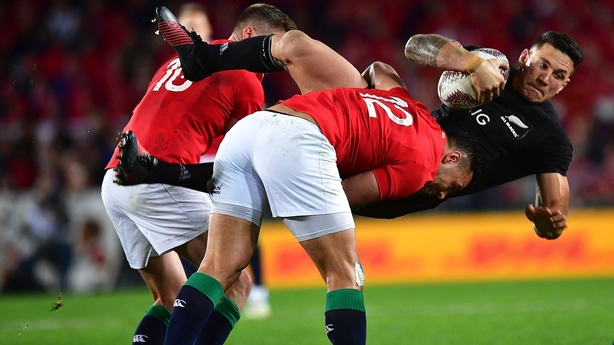 "In fairness to (New Zealand), they were pretty aggressive at the breakdown, came hard and won the collisions.
"It is as simple as mentally getting things right. You have to challenge the players mentally for that physical challenge, and on Saturday that is one area they got the better of us, I will be frank about that.
"They were pretty brutal in that breakdown area, and we need to match fire with fire if we are going to do well on Saturday night.
"If I was playing on Saturday night and I felt that I was physically dominated, I would be a little bit disappointed in myself and I would be doing everything I could physically do the following week to make sure I fixed that area of the game.
"If I felt my pride was hurt a little bit, I would be wanting to fix that. That is what I would be doing as a player."
New Zealand's ferocity in the forward exchanges, based on a powerful scrum and the combined brilliance of lock Brodie Retallick, flanker Sam Cane and number eight Kieran Read left the Lions reeling.
Particular havoc was wreaked at the breakdown area as the All Blacks' collision-based approach reaped a rich reward.
"We need to make sure that we are a lot more physical in the contact area in both attack and defence," Gatland added.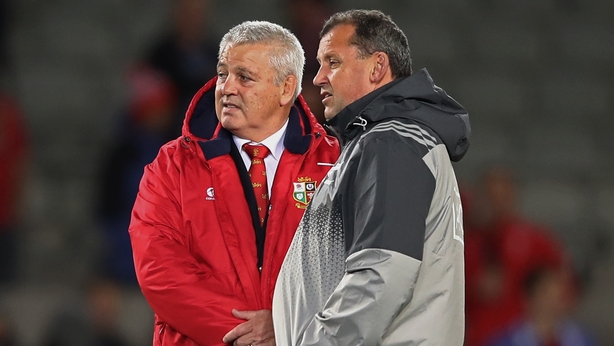 "I am not saying it was for the entire 80 minutes. There were times when we were excellent, times when the defence was good and times when we carried well. But overall, they got the better of us in that area and we need to improve in that aspect.
"The players are aware of that, they know it. This whole week is about fixing that area and that whole mindset. The All Blacks were very direct in the way that they played, and again we may have to be the same in terms of doing that.
"We might have to shake it up a little bit. I think someone like Maro Itoje made an impact coming off the bench and was very physical. I thought Sam Warburton was excellent as well at the breakdown when he came on.
"There are the guys on Tuesday night (against the Hurricanes) who get a real chance to make an impact in that area as well. Sometimes at the top level, it's not about playing pretty rugby, and we've seen the All Blacks be prepared to be pretty physical in the past.
"If you've played at the top level, you know when that area hasn't been right and sometimes it's mindset. You do whatever it takes for the following week to make sure you change that and turn it around and fix it.
"That is what you do, and I'm sure that is what these players will be focused on this week, and as coaches we will be focused on it as well."