New Zealand boss Steve Hansen's supreme coaching ability filters back to his innate "gift" for horse whispering, according to family friend and thoroughbred breeder Denny Baker.
Baker's Hallmark Stud acts as a home from home for All Blacks head coach Hansen, who often drops in unannounced at the North Waikato holding, but always arrives with warmth, wit and a willingness to work.
Hansen has helped shape New Zealand's back-to-back World Cup triumphs, and Baker believes a natural talent for horsemanship has underscored his stellar coaching career.
When Hansen leads New Zealand into the first of three Tests against the British and Irish Lions on Saturday, the 58-year-old will again attempt to convert that talent for reading animals into sussing out opponents.
"He'll just stand there, and the next thing he's scratching his neck, and the horse will want to follow him."
"He's a classic for turning up out of the blue," Baker said of Hansen.
"When he does, we just tell him 'come on then, get your gumboots on and let's get to work'.
"Once he turned up with Graham Henry and Wayne Smith, to watch a Blues match on the TV.
"They had been busy all day working and couldn't make it back to Auckland in time.
"Steve can read people. It's innate, he was born with it.
"He can really read a horse. Thoroughbreds are very acutely aware and they are very highly sensitive. And that's where Steve was born with a gift.
"Steve can come with you among the colts and fillies, it doesn't matter which, and he never rushes up.
"He'll just stand there, and the next thing he's scratching his neck, and the horse will want to follow him.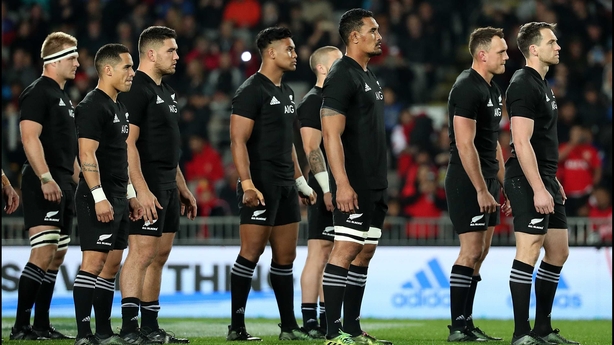 "He doesn't impose himself upon the beast. People who are best with horses respect the horses' space.
"Now he doesn't spoil them either, and won't let them start walking all over him. He's the same with his players, with the people around him.
"He's humble, he doesn't impose himself and he's not afraid to seek advice."
Hansen's acerbic wit dominates press conferences and news agendas, with the former policeman as quick with a quip as he is attuned to coaching detail.
The build-up to the Lions series has been dominated by the ebb and flow of mind games between Hansen and his Lions counterpart Warren Gatland.
Baker admitted Hansen sometimes cannot help crack a joke, but revealed another side of the decorated coach, much of which stems from his late father Des.
Hansen and his dad co-owned the horse Dezzies Delight, and Baker believes the father helped mould the son's coaching craft.
"Steve's time as a policeman taught him a lot about people."
Des Hansen coached at the Marist club, and Baker revealed him as the go-to man for a clutch of future All Blacks seeking to hone their game in the Canterbury region.
"Steve's time as a policeman taught him a lot about people too," said Baker.
"He doesn't believe he's under any stress by comparison in rugby.
"You could take him to meet the Pope, Queen Elizabeth or the King of Tonga, and he would meet them with all perfect grace - and yet he's got the most mischievous mind!
"You've got to be careful with him, because it's hard to know sometimes if he's having you on!
"What horse whispering really comes down to is that you don't impose yourself on the horse. If you're relaxed enough the horse will follow you.
"Steve and I have both been taught that a policeman's dog can hear a pin drop in a crowded street.
"Steve Hansen knows how acutely aware a horse can be. And Steve Hansen would never raise his voice to his dogs if he were a shepherd.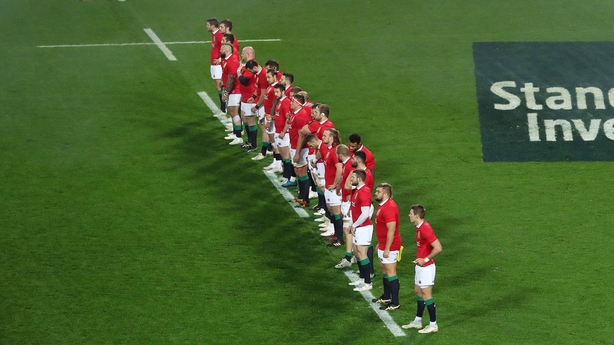 "Steve Hansen's reading of the game of rugby is at the same level.
"He was a good footballer himself. But his dad Des was a special coach too.
"His father was probably his greatest source of the perception of the great game.
"Ma'a Nonu, Andrew Mehrtens, the Mauger brothers in the past; they all went to Steve's dad for advice."
And how does Hansen keep some of the globe's standout sports stars in line when fame goes to their heads? By following a punishment with a challenge.
Aaron Smith was sent home from All Blacks duty after "breaching team standards regarding behaviour" after walking into a disabled toilet cubicle with a "female friend" at Christchurch Airport in October 2016.
The 59-cap scrum-half was reprimanded and rehabilitated into the fold however - an act Baker believes outlines Hansen's strengths.
"Aaron Smith is a good example," said Baker.
"Players who step out of line are punished - but Steve often then challenges them with greater responsibility.
"He has a great way of building young men back up if they have lost their confidence somewhere along the way. He brings them back."