Bernard Jackman admitted reports that Rassie Erasmus will leave Munster to take up a job with his native South Africa are "worrying", and expects the Springboks to do everything to turn his head.
The Irish Independent reported on Monday that Erasmus has triggered the six-month notice clause in his current deal and will head to his native land as director of rugby.
He captained his country as a player and has spoken of his desire to one day take the helm at the Boks, though in April he stressed his intention to stay on with Munster as he shrugged off rumours of his exit: "It's really just speculation. The moment there is something different I will tell everybody.
"It isn't a distraction for the team. There's a lot of talk like that but it isn't something we discuss internally. The team has grown so much that we shouldn't let stupid things distract us at this stage."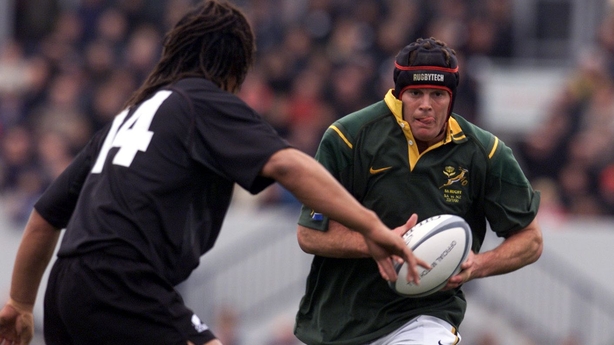 Jackman, speaking to RTÉ 2fm's Game On, admitted Erasmus's departure is a distinct possibility, with South Africa's upturn in form - they were excellent in their 37-15 weekend defeat of France in Durban - bad news for Munster.
"It is worrying," said Jackman.
"One of the big comforts for the Munster fans when it came up last time was the state of South African rugby and would he want to go back to that, but against France they looked to be back on track.
"That's probably because Brendan Venter got involved but he's only around for this summer series and then he's got commitments with London Irish and Italy so there is a void.
"I would imagine Rassie is at home at them moment do I'm sure the people in the South African Rugby union are trying to get him on board."