Twelve months on from his Test debut against South Africa in Johannesburg, Tiernan O'Halloran feels he has grown as a player as he looks to nail down a starting spot with Ireland.
The Connacht full-back won his first cap as a late substitute in a pulsating 32-26 defeat by the Springboks at Ellis Park before Joe Schmidt handed him his first Test start the following week in Port Elizabeth.
O'Halloran's debut did not go according to plan as a dangerous mid-air challenge from Willie Le Roux forced the 26-year-old to leave the fray at half-time.
An eye-catching two-try display against Canada last November followed but O'Halloran found himself in the wilderness for Ireland's Six Nations championship this season.
Schmidt handed O'Halloran the No 15 shift for last Saturday's clash with the US Eagles in New Jersey and he did not disappoint with an accomplished display at full-back, which included some scintillating counter-attacks.
It's been a tough 12 months, but the Galway native is a better player for the experience.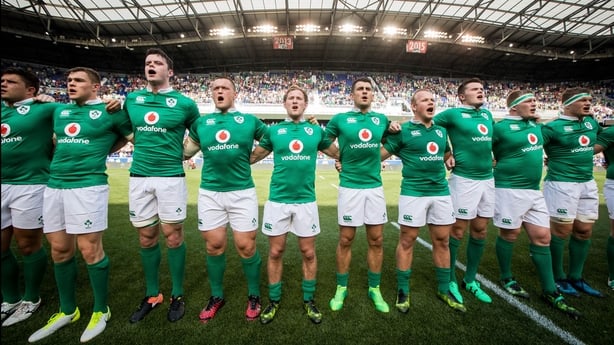 "Yeah, absolutely," agreed O'Halloran. "I first got called into camp last summer so I got that experience in South Africa and there was a lot of senior players there and you're always learning from those guys.
"I suppose you notice that step up in intensity in Carton House when you arrive into training. As soon as you get in the door there's that intensity of everything - all the meetings, trying to learn all the plays. There's just that expectation that everything is at a higher level.
"Once you get on the training paddock, it's pretty intense and you need to be as focused as you would be coming into a game because one little mistake and Joe will be straight on top of you regardless if you're a new guy coming in or not.
"So that experience will stand to you and it definitely helped me in the last 12 months to grow as a player as well.
"With so many experienced guys as well, you're learning little tips of guys like Rob (Kearney) and Jared (Payne), who's played a lot at 15 there as well. He's helped me out a lot.
"Even for the Six Nations campaign, I was up there for the full eight-week period. Obviously, I didn't get on the pitch but, again, it's about taking that experience that you get up there and bringing it back to try and bring into your game at provincial level and hopefully get rewarded again with a call-up."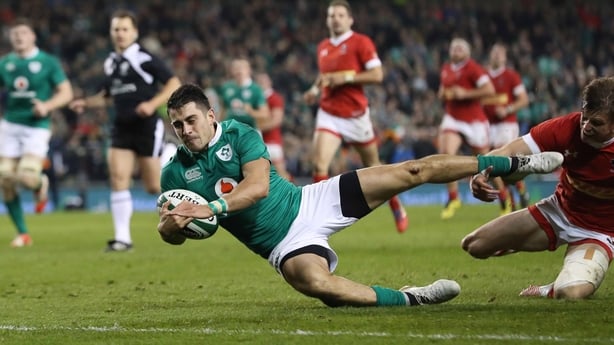 Working under Schmidt in Ireland's ultra-competitive environment in Carton House can be a demanding experience.
The Kiwi head coach's attention to detail and forensic planning is well-documented but having spent a year under the tutelage of Schmidt, O'Halloran, an unquestionably talented broken field runner, feels he has ironed out some weakness in his game.
"I've got some good feedback on a lot of work-ons that I had," he added.
"I suppose one of them was holding onto the ball in contact, my toughness holding onto the ball. There was a few times where I got stripped too easily of the ball and also my breakdown work.
"There was plenty of other things as well, it was just trying to balance all of that that and get them all tuned because obviously you can't be on the pitch for hours on end because Connacht won't be happy with that either.
"So you have to get that balance right of your work-ons and trying to get them done, and hopefully get that reward of the call-up.
"Now, it's time to put them into action on the pitch and hopefully back that up."
With a two-Test series against Japan next on the agenda, O'Halloran will have plenty of chances to showcase his talents once more.