Johnny Sexton has admitted he faces a Herculean task to edge ahead of "world class" Owen Farrell and into the British and Irish Lions' number 10 Test jersey.
Head coach Warren Gatland insists the Lions want Sexton, Farrell and Dan Biggar all to chase the fly-half berth, despite the option to deploy Saracens star Farrell at inside centre.
Leinster pivot Sexton branded the imperious Farrell "favourite to start somewhere" when the Lions finally open the three-Test series against New Zealand on June 24.
Sexton has only featured three times for Leinster since January - but insisted that was careful club management rather than injury-enforced.
Asked if his toughest challenge will be to dislodge Farrell, Sexton replied: "I'd say so, yes; he's a world-class player.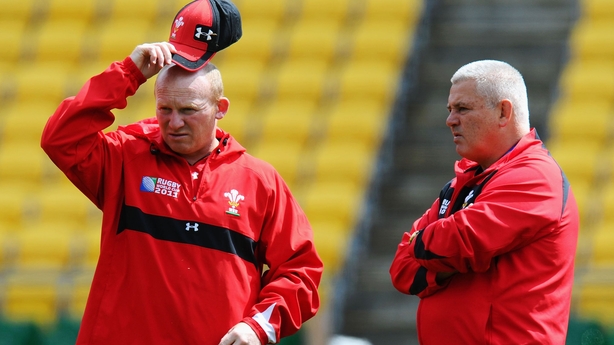 "He's had some great success over the last couple of years, and obviously I know what that feels like having had the same success with Leinster, but probably four years previously.
"He's obviously coming in as favourite to start somewhere, so it will be up to me to try and prove that I can still play that role.
"But I can't get focussed on that, or other players.
"I've got to concentrate on myself and bringing the best performances out of myself and see where that gets me. If it's not good enough well I can live with that, and hopefully it will be good enough.
"At the start of the season I struggled to get on the pitch (through injuries), but at the end of the season the amount I played was coaches' decisions.
"He's obviously coming in as favourite to start somewhere."
"When I've been on the pitch I was happy with how I played, but at the end of the season I was fit and ready to go.
"Obviously it wasn't ideal (not to play more at the end of the season). We had a quarter-final straight after the Six Nations, so the guys didn't want me to play before that and then didn't want me to play before the semi-final.
"But I was training on the pitch the whole time. Apart from a few bumps and bruises that you always carry, I've been fairly injury free as such and ready to go now."
Sexton bossed the Lions' backline from fly-half in the 2013 series win in Australia, but now faces an intense battle with Farrell for the number 10 shirt.
The 31-year-old will start the Lions' first match of the 2017 tour at fly-half however, in Saturday's encounter with the New Zealand Provincial Barbarians in Whangarei.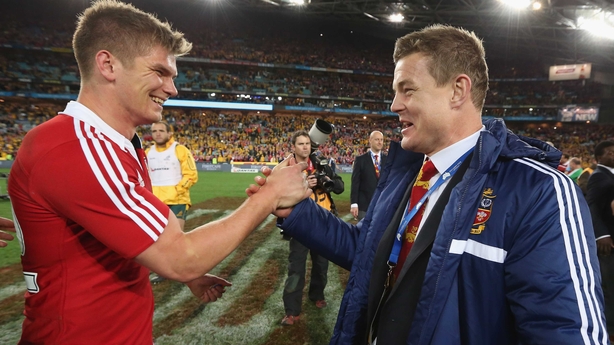 Head coach Gatland revealed how Sexton had joked in training that Farrell is a midfielder not a fly-half - leaving the Leinster star intent on making sure everyone appreciated the comment as a quip.
"It was just a joke, just a joke!" said Sexton, laughing at Gatland's training pitch revelation.
When quizzed on whether he expects Farrell to feature at 12 however, Sexton replied: "I'm not sure; honestly, you'd have to ask the coaches.
"They haven't given any hints that Owen will play there really. It's been three 10s as such.
"Obviously he's had some great success with England at 12 but also he's had great success with Saracens at 10. So maybe they'll try him there, maybe they won't; I'm not sure.
"Like I said, I'll get a chance on Saturday to play 10 and I've got to try and make a first impression.
"All you can do is play your best and see where that gets you."