Vern Cotter has backed Greig Laidlaw as a "powerful, motivating presence" and an ideal midweek captain for the Lions.
Laidlaw's former Scotland boss Cotter believes the Clermont-bound scrum-half has all the credentials to shoulder a pivotal role for the Lions in New Zealand.
The ex-Gloucester half-back has replaced Ben Youngs in the Lions' ranks, with the Leicester scrum-half withdrawing after his sister-in-law's terminal cancer diagnosis.
The Lions land in New Zealand on Wednesday then face their first match on Saturday, and Cotter insists Laidlaw will waste little time driving the standards in Warren Gatland's squad.
"He is a strong character who likes winning and he won't sit and let things happen," said Cotter, when asked if Laidlaw could fit the bill as midweek skipper.
"He will want to have some influence on the game, creating winning situations.
"He will take on any role. He has a powerful, motivating presence so if he gets involved in the group he will take responsibility and push things along.
"It is such a short preparation time, they get off the plane on Wednesday and then play on Saturday, then they are walking into game after game.
"You need strong personalities in there saying 'we need to do this, this and this, and this works'. He will drive that.
"They are all experienced players but he has been around and is very influential."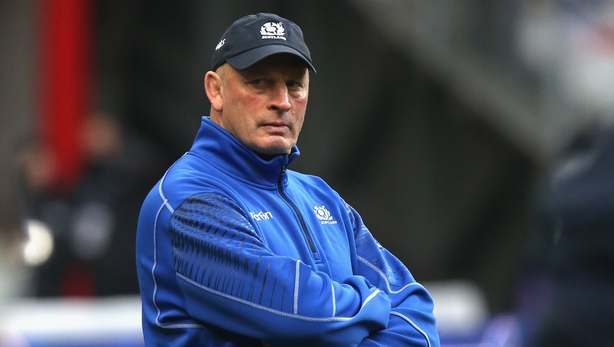 Cotter will trade Scotland for Montpellier after his stint coaching the Barbarians, but the Kiwi admitted he will watch the Lions series with interest this summer.
The former Crusaders forwards coach insists the Lions could even win the series against the All Blacks, in what would prove a stunning upset.
"Kieran Read's looking doubtful at the moment, and Billy Vunipola's out, so that kind of balances that out," said Cotter.
"But I think they're good enough to win a Test match.
"I think they'd need to win the first two to take the series.
"I'd say you don't want to be trying to win the decider in New Zealand.
"And I think it's one of those very evenly matched battles.
"They know each other very well, they all know what's coming.
"So it will be how injuries affect both groups going into the Test matches.
"I'll be just a fascinated spectator, because I think it's two heavyweight teams going to head-to-head and I think the Lions are probably in one of their best positions for a long time.
"Since the World Cup northern hemisphere rugby has improved, and I think that brought a bit of awareness to the game.
"And they'll be very determined to go down there and show we have improved.
"I think they look strong, and I definitely think the Lions team is strong enough to beat New Zealand."