Former Ireland international David Corkery has praised the IRFU's decision to use Ronan O'Gara, Girvan Dempsey and Felix Jones for the summer tour of the US and Japan, and says it is all part of the World Cup plan.
O'Gara confirmed last night that he will link up with Joe Schmidt and his coaching staff for the first leg of Ireland's summer tour schedule in the United States, from June 3, with Jones and Dempsey going for the Japanese leg of the Tour.
We need your consent to load this SoundCloud contentWe use SoundCloud to manage extra content that can set cookies on your device and collect data about your activity. Please review their details and accept them to load the content.Manage Preferences
"I don't think there's any official role, except skills coach and to offer advice to younger players. It will be hugely interesting and I cannot wait to get involved," the Racing 92 defence coach told SportsJOE.
Corkery is pleased with the initiative shown by Irish rugby authorities and feels O'Gara deserves the opportunity to showcase his talents as a coach.
"Certainly O'Gara would love a crack at that whip"
"It's great forward thinking by the IRFU. They are looking to the future, looking at possible Irish coaches down the line," he told RTÉ's Rugby podcast.
"Certainly O'Gara would love a crack at that whip. He's done extremely well and I think he made the right decision by moving away to France.
"Munster is embedded in his blood, but you need to get away. You need to see how the other side of the world works. You learn more from that than staying at home.
"It's great foresight by the IRFU and probably Joe Schmidt more than anyone else."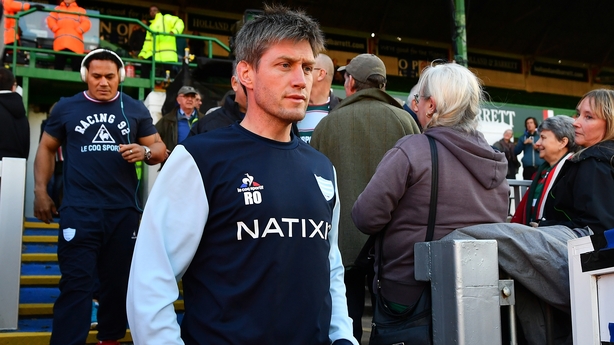 As O'Gara suggested, he is expected to offer advice to what is likely to be a new-look squad with a number of the senior players set to travel to New Zealand on Lions duty.
Corkery believes that regardless of results, the influx of new coaches in the set-up could have a significant impact as the squad builds towards the 2019 World Cup.
"The young players will learn a huge amount. And I hope they bring a very young and inexperienced squad away to these games," he said.
"You need to step outside that box of conformity"
"If they lose, so be it. So what? We need to be building towards the World Cup and getting to at least a semi-final.
"We need to be looking to the World Cup and the likes of O'Gara and Felix Jones will bring huge experience
"It's about talking risks, it's about being as professional as you can. You need to step outside that box of conformity.
"You'll never get anywhere as long as you stay inside it."
Speaking on SportsJOE LIVE, O'Gara said he was excited to be learning from the "best coach in the world".
"I talk to Joe a lot, I talk to Simon Easterby quite a bit. I talk to a lot of coaches in Munster - Jerry Flannery, Felix Jones (who's) going for a week. Girvan Dempsey is going.
"I suppose it's a way of developing younger coaches. Something I think is important because you need to live these things to get better. I think it will be a great opportunity to see how the master works."