Italy head coach Conor O'Shea insisted his side can still move forward and forge a competitive Six Nations side despite another hefty defeat.
CJ Stander and substitute Craig Gilroy both claimed hat-tricks as Ireland bounced back from last weekend's Six Nations defeat to Scotland with a nine-try 63-10 thrashing over the home side in Rome.
The Italians made it two home defeats on the bounce and will have a fortnight to dust themselves down ahead of a daunting trip to Twickenham and O'Shea says his developing side still have a lot to learn at Test level.
"We have to learn, we have to get mentally stronger, and we have a lot to change in Italian rugby to get that," the former Ireland full-back said.
"But I could name a lot of players in the 90s who were great Irish rugby players and without the right support were not able to fulfil what they could do.
"We have a really good group of players, and people will smile wryly, they will hang their heads - we will never hang our heads.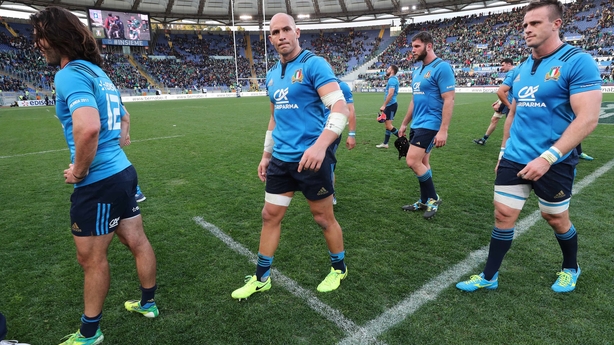 "And the intention is to fight tooth and nail to make the changes but also fulfil some short-term ambitions.
"I hate days like this. But we know what we have to do. But I still want the short-term to be great performances."
O'Shea also again defended Italy's place in the Six Nations, with continued calls from the likes of Georgia and Romania for promotion and relegation.
He added: "There will always be discussion but we have earned the right with performances over the years to be where we are: until the rules change there is no debate."