Sale Sharks have suspended winger Tom Arscott  following bizarre claims that he leaked sensitive information to his brother.
Arscott's brother Luke is part of the Bristol squad which beat Sale 24-23 on New Years Day – less than 24 hours after the siblings met at a hotel on New Year's Eve.
The incident is now being investigated by the English Rugby Football Union.
Bristol head coach Mark Tainton, confirmed their former player Tom met Luke, at the team hotel on December 31 but insisted "nothing of any sporting value" was subsequently passed on to coaching staff.
The Ashton Gate outfit had already released a statement the previous evening which said they "are absolutely confident of no wrongdoing" and "will fully cooperate with the investigation."
When Sale director of rugby Steve Diamond was asked about the matter on Tuesday, he revealed Tom Arscott has been suspended since January 4, and the north west club are now awaiting further news from the RFU.
Diamond said: "We investigated it internally and under the regulations we have to report it (to the RFU), so we did that yesterday. It's now in the hands of the RFU."
While he declined to discuss the specifics of the case, Diamond said he had not come across anything like it in his time in rugby.
And he added: "I think if you do your own analysis, you probably don't need the information, because teams do the same most weeks.
"But in the same breath, I think there's an element of trust you need, and loyalty. And we'll see where that's at."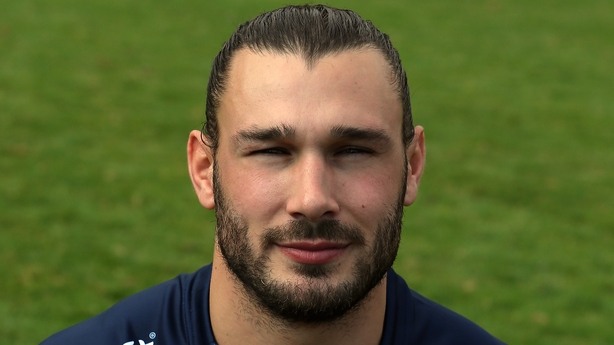 He continued: "I think when you sign a professional contract, team information is sacrosanct to the team's performance and that can't be discussed, certainly with opposition teams.
"I think that is the top and bottom of it.
Diamond, speaking at a media session ahead of his side's European Champions Cup match against Scarlets on Saturday, also said there was "no suggestion" from Sale that Bristol had asked one brother to get information from the other.
Reading out Bristol's statement on Tuesday at a press conference, Tainton said: "We are aware of Sale contacting the RFU with regards to their complaint. We have yet to hear from RFU about this.
"From what we are aware, we are entirely comfortable that Bristol Rugby have done nothing wrong.
"Tom Arscott and Luke Arscott met on New Year's Eve at the team hotel, which is not unusual, for family living in different parts of the country to meet up.
"Following the conversation between the brothers, nothing was said or passed to the Bristol coaches of any sporting value, nor did it change the strategy in which we approached the game in any way, shape or form."