Johnny Sexton is back "firing on all cylinders" and determined to stay that way.
The Leinster out-half, who helped his side into the quarter-finals of the Champions Cup with a 57-3 win over Montpellier, has endured a frustrating series of injuries over the last two years.
He returned to action last week in the Pro12 after a seven-week lay-off due to a hamstring injury but nearly had his European comeback cut short on Friday night after being on the receiving end of a high tackle from Frans Steyn, who was sent off for his troubles.
With the Six Nations just around the corner – Ireland play Scotland on 4 February – Sexton is determined to break what he calls a "vicious cycle" of injury.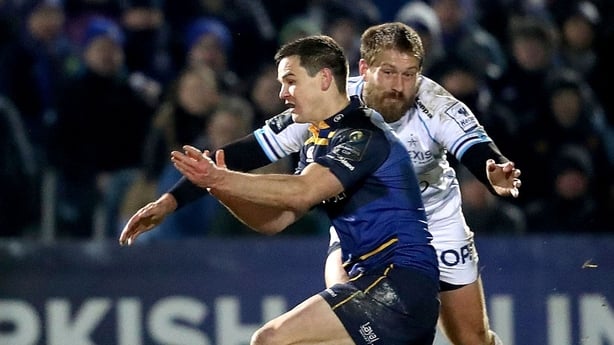 "Of course, it was a frustrating few weeks," the 31-year-old told RTÉ Sport.
"I suppose the hardest thing for me before was having to come off in games with little niggles.
"I've had injuries before where I've broken my jaw or dislocated my shoulder – you can't do anything about that, that's rugby, you get these injuries that are from impacts.
"But to pick up these little niggles, in the World Cup [against France] I had to come off with one, during the All Blacks game over in Chicago and then [in the game] back here and when you're struggling to get from game to game and you're not getting the quality of training in and match-fitness it can become a cycle, a vicious cycle.
"I suppose we [myself and the fitness coaches] needed to break it, needed to get to the stage where I'm firing on all cylinders, my body felt good and that's the position I am in now.
"So hopefully it stays like that, a lot of hard work has gone in and it's got to be a lot more hard work day to day to keep it going."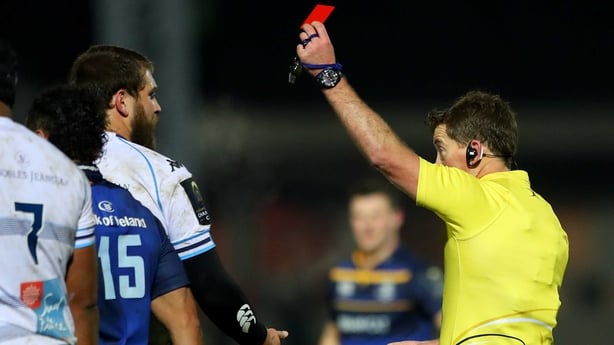 On the red card, which saw Montpellier go down to 14 men on 27 minutes, Sexton, who was temporarily replaced, added: "I think, knowing Frans Steyn, the player that he is, I would say it was accidental.
"Under the new laws now...that probably was a yellow card before and it's turned into a red.
"He did get me, he hurt me a little bit, but look, it's rugby. I was fine thankfully, and able to get back out there and contribute for another bit."
Leinster led 24-3 at the break and the game was all but finished when Jack Conan, who scored a hat-trick and was named man of the match, secured the bonus point in the 55th minute.
But Leo Cullen's side refused to let up and the replacements provided enough impetus for the hosts to run in four more tries, an aspect that pleased Sexton.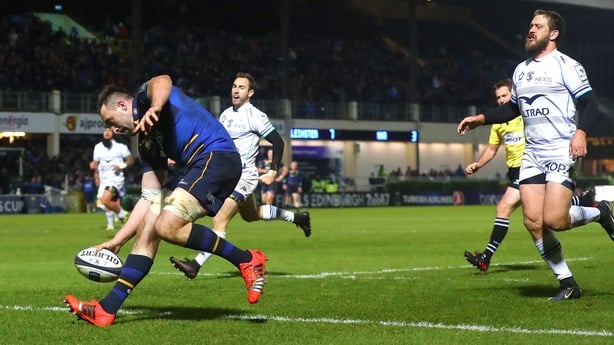 He said: "If another team in another pool is tied, it comes down to tries scored so we needed to keep the foot on the throat and really go for it and that was a pleasing aspect as well.
"We never let up and the guys that were on the bench made an impact when they came on.
"It was a good team performance, [we had a] good plan in place going into the game.
"Luckily we got the conditions that we were able to play a bit with the ball in hand."