Rugby Football Union chief executive Ian Ritchie believes the investigation into the latest concussion to have seen George North stood down from play could prove a landmark moment in dealing with head trauma.
Premiership Rugby and the RFU are investigating how North was allowed to return to play in Northampton's defeat at Leicester on 3 December, passing a head injury assessment despite appearing to have been knocked out.
The Wales wing will not return to action until he has undergone further neurological tests, but Northampton insist he did not fall unconscious and have since said they did not have pitchside access to all camera angles when examining the incident.
The findings of the investigation are expected to be announced on Friday and Ritchie has promised transparency.
"Well you would hope so (that it will be a landmark case). I don't want to magnify a situation about one individual case, but it's the right opportunity to see if there are broader lessons and principles that could be learnt," Ritchie said.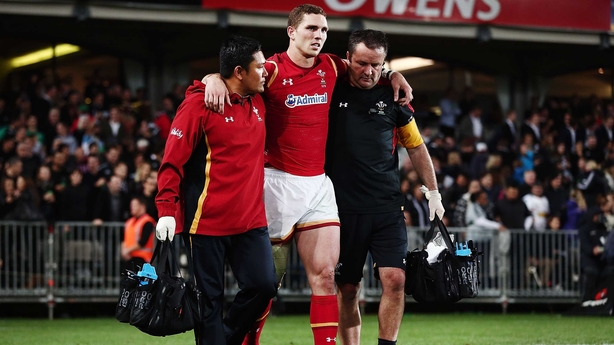 "Absolutely we need to look at the process and the laws and regulations around what happens.
"Concussion is undoubtedly one of the challenges of the game and we need to address it.
"If there are learnings that come out of this then we will be sharing them with World Rugby as well.
"I think we have to be pretty transparent about what the facts are. I can't see how we can't publish things around the review."
Once the investigation has been completed, a decision will be made on whether Northampton should be disciplined.
"I certainly wouldn't agree with doing something on a PR-smoothing basis because this is an issue that needs addressing," Ritchie said.
"If it needs something to be put forward (disciplinary) then that is something that should happen in my view."
Ritchie insists "vigilance" must dictate rugby's approach to safeguarding following the child abuse investigations to have hit football.
"Vigilance is the word"
"Vigilance is the word. We have hundreds of thousands of children playing rugby on the weekend," Ritchie said.
"We have a centralised safeguarding unit and we've had our processes looked at by the NSPCC's Child Protection in Sport unit.
"We're aware of the challenges in this area and we think we're doing all we can, but we need to be ever-vigilant because protection needs to be an important matter for us."