Ulster director of rugby Les Kiss hailed his side's second-half power show which secured a 39-32 win over pool five leaders Clermont and kept European Champions Cup qualification hopes alive.
But Kiss also had to admit that some of the shine was taken off Ulster's bonus-point victory as the French outfit still managed to make off with two losing bonus points to stay in control of the group ahead of the return match on Sunday week.
Ulster led 22-18 after a dramatic first half during which the lead changed hands several times and then stretched that lead to 39-18, just before the hour.
However Clermont came roaring back into the game and scored 14 unanswered points to come away with a try bonus and losing bonus point.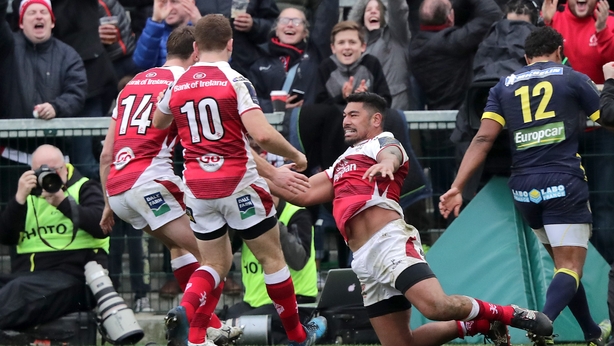 "I think from a performance perspective it was brilliant," said Kiss, after Ulster had scored five tries with Luke Marshall claiming a brace to put them second ahead of tomorrow's other pool game.
"There were a lot of good things in terms of the outcome but parts of the process were a little bit disappointing as we let (Wesley) Fofana have too much room in that first half.
"That kind of momentum which let them stay in the game was disappointing but I thought in the second half we addressed that and came out and really turned up in that area.
"It was pleasing to say the least that the boys were prepared to back themselves and I think that told in the end," said Kiss.
Clermont came back into the game with 14 unanswered points in the last 20 minutes to nail their two bonus points.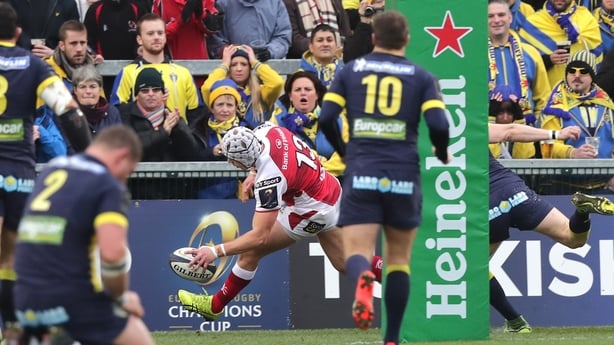 "The last 15 or 20 minutes I wouldn't have agreed with all Wayne Barnes' penalty decisions but that's what it was and we weren't just good enough to stem that enough," said Kiss.
"That's why we're a little bit disappointed as the two points keeps them in control of the pool and we know we're going over to a cauldron (next week).
"But we must step up to that challenge and build on the some of the really good things that we produced.
"Overall some positives came out of this and particularly our back row as they made them scrap for everything and kept the momentum in our game."
Clermont's Nick Abendanon, who scored one of the French side's four tries, admitted that though losing the game was far from ideal, the two points were a decent enough return.
"We needed to come away with points and we got two though we would have preferred to win," he said.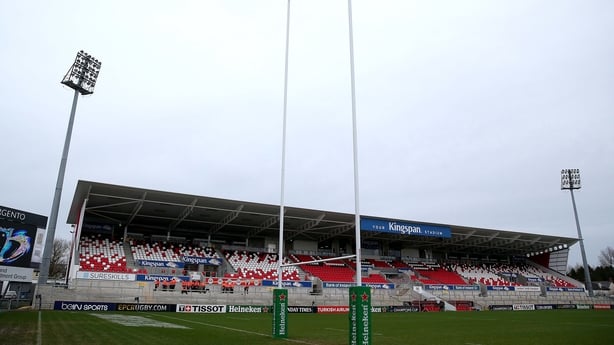 "Last year when we didn't get the bonus points and we left the competition early so we had to get the points (here) and we did that and now we're looking forward to the next game with them.
"The last 15 minutes I thought that we might have actually come away with four points (a draw looked on) but I thought it was still a fantastic game of rugby.
"Ulster showed some class in their attacking play and it will be a hell of a match when they come to us.
"We knew they were a side who could play and Paddy Jackson was terrific for them," added Abendanon.
Jackson contributed 19 points to Ulster's overall haul as he and fellow Ireland international Rory Best made a big impact on their returns after international duty.