Michael Cheika has been backed by the Australian Rugby Union to remain as Wallabies coach until after the 2019 Rugby World Cup at least, despite leading the team to nine losses this year.
           
The former New South Wales Waratahs coach signed a contract extension in May through until the global showpiece in Japan, just months after his side made last year's final against the All Blacks.
           
Since then, the Wallabies have been hammered 3-0 by a resurgent England at home, thrashed by the All Blacks three times and also lost to Ireland and a poor South Africa side.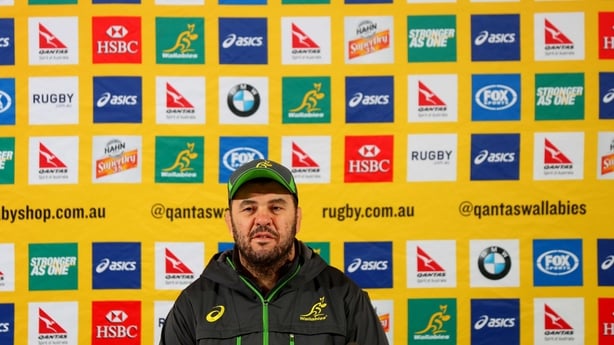 ARU boss Bill Pulver said the coach still had his confidence.
           
"Believe me, Michael Cheika is under no pressure. None whatsoever," Pulver told reporters in Perth on Wednesday, where he confirmed the city would host its first Bledisloe Cup test against the All Blacks in 2019.
           
"He's the coach through to 2019, and there's no one better to do the job."
           
The Wallabies had high hopes this season following their run to last year's final and, with the All Blacks in transition after six stalwarts retired, the ARU's eyes were on reclaiming  the Bledisloe Cup for the first time since 2003.
           
Demoralised by their series loss to England, the Wallabies failed to reach any great heights during the season, though they did perform well during patches against the All Blacks in October and England last Saturday.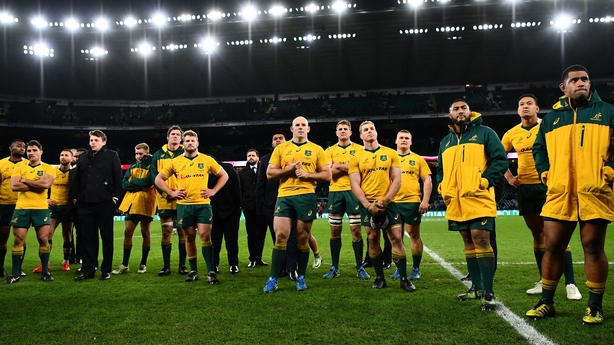 "I'm not pleased to have lost nine test matches," Pulver added. "And boy, let me tell you, Cheika isn't either. But there are really encouraging signs in terms of talent coming through.
           
"One of Michael's focus points is to make sure you've got multiple players competing for the one position, and that leads to better performances and outcomes.
           
"I think we're getting there (and) if you look at this as a long-term game towards the 2019 World Cup, I think rugby fans are quietly comfortable with the way we're developing players."  
Listen to live Champions Cup commentary this weekend: Northampton v Leinster, Friday 1945 on 2fm's Game On, and Wasps v Connacht, RTÉ Radio One's Sunday Sport, from 1300 on LW252 and DAB.