Slowly but surely Johan Erasmus is learning what 'To the brave and faithful, nothing is impossible' means in Munster.
And it's a motto that he wants to see put in practice every week.
They are getting there.
Twice in recent weeks, against Glasgow on Friday, and against Ulster in October, players stepped up to the plate late on and struck winning drop-goals.
It brought back memories of the golden days, 'Stringer to O'Gara, it's over'.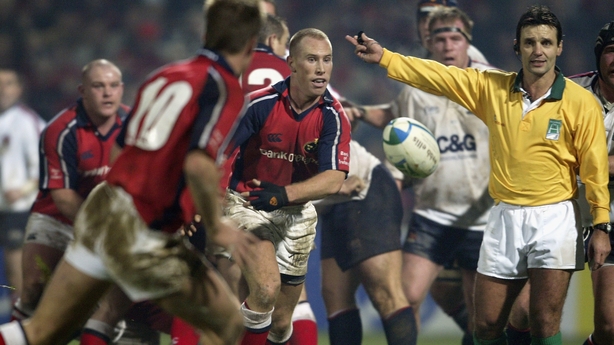 And as long as Munster's players continue to put themselves forward for a shot at glory, the South African coach will be impressed.
"They get [self-belief] from trying things and making mistakes and learning from those mistakes," Erasmus told RTÉ Sport.
"If you don't try things you won't learn from that, and I guess that's a positive.
"Even if we lose games, those drop-goals, like Ian Keatley took and then Rory Scannell – you would want guys to step up and make those decisions.
"To be honest with you I won't have a smile but I'll be satisfied even if those kicks go amiss, guys must try something and I think that's one thing we've learned over the last few weeks – if things go wrong guys tend to [look] within themselves so that's satisfying.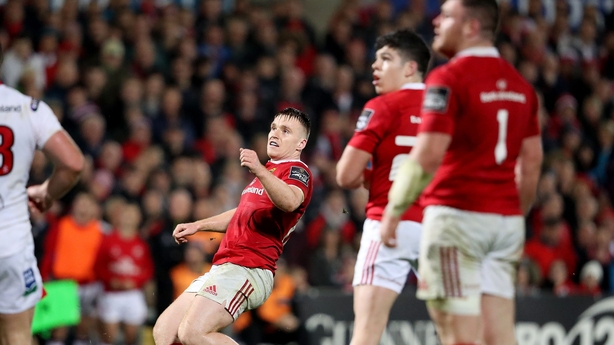 "We know the pressure will come up now against bigger international players for the next four or five weeks, Leinster [in the Pro12]...so it will again be a good test of character and confidence."  
Munster sit top of the Pro12 table and Pool 1 of the Champions Cup ahead of Saturday's clash with Leicester Tigers at Thomond Park (3.15pm).
It hasn't always been pretty, as Erasmus pointed out after the one-point win in Scotstoun last week, but he is adamant that things are on the up.
Everyone at the club is still dealing with the passing of Anthony Foley but, Erasmus says, the coaching staff are now much closer.
He said: "I think we are definitely much [more] used to one another, the players and myself, Jacques [Nienaber, defence] and Felix [Jones, technical], who is a new coach, and Jerry [Flannery], who is doing line-outs all of a sudden since Axel passed away.
"We're definitely closer to one another. I wouldn't say they are happy with me but we are getting used to one another.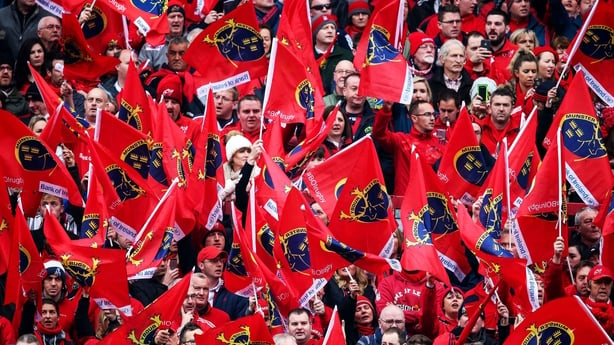 "That definitely helps. In the beginning, I must say, the first few weeks was a challenge.
"Of course, it's different cultures and we have to adapt to one another but we're getting there." 
Thomond is heading for a sell-out this weekend and Erasmus paid tribute to the fans, who are playing their part in getting the side back to where the double-Heineken Cup winners once were. 
"My family was visiting the last four or five weeks and they've just experienced this so they think it's always like this in Munster and I must say it's unbelievable," he added.
"We can just go out there and play with pride and honour and great effort and then hopefully the results will come.
"We can't point fingers at the crowds and at the field and at the occasion [to say they are not up for it].
"Every single time - they make it like that and we have to honour it by playing really well."
Listen to live Champions Cup commentary this weekend: Northampton v Leinster, Friday 1945 on 2fm's Game On, and Wasps v Connacht, RTÉ Radio One's Sunday Sport, from 1300 on LW252 and DAB.