Tommy Bowe has welcomed the introduction of bonus points to the Six Nations and says it will "add to the drama of the campaign".
This morning it was announced that the new system will come into play for the 2017 tournament.
Bowe, who has scored 30 tries in 67 Ireland appearances, told RTÉ 2fm's Game On: "The Six Nations is such a tight-fought competition that it's still going to come right down to the wire but I think [it's good] to be rewarded for scoring more tries – the crowd, everyone wants to see tries, they want to see high-scoring games.
"I think it's going to add to the drama of the campaign.
"Hopefully, it will add to more attacking play, more tries being scored and certainly as a winger that's something that I always enjoy.
"It's something that you know when it comes down to it there's going to be people finding holes in it and areas for people to complain.
"The powers that be would have thought long and hard about this and they felt that this was the right way to go.
"It's been there for club campaigns for the last couple of years, of course you don't quite have the home and away in the Six Nations but they obviously felt it was the right way to go forward and I think it should be a good thing."
The Ulster winger has made five appearances for Ulster this season having spent 11 month on the sidelines with a knee injury.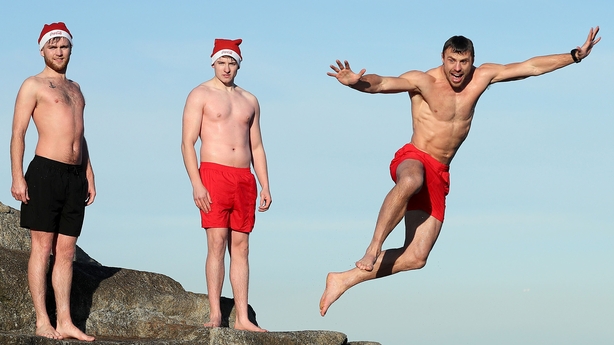 That meant he wasn't around to feature in the November Tests, when Ireland recorded wins over New Zealand and Australia.
The 32-year-old conceded that he wouldn't have been up to the pace of international rugby at that stage.
"You don't want to be going into those games half-cooked," he said.
"I've been around the game for long enough to know you're not going to be able to just bounce back into the jersey and be back to where you were.
"The team are going very well at the minute. I certainly don't think that I'll be able to waltz back into the team. I've a huge battle on my hands.
"Obviously, [I was] a little bit [envious of the lads].
"I enjoyed watching the matches, the nail-biting finish to that game in Chicago and last week against Australia, doesn't make it easy to watch.
"I thought it was fantastic; it was super to see how the Irish team had gone.
"I know I'm not quite at that level to be able to get myself into the team at the minute."