The "wounded" All Blacks will be desperate to avenge their Chicago defeat against Ireland on Saturday - to fend off a summer of ignominy in New Zealand.
That is the view of Kiwi and former Ulster coach Mark Anscombe, ahead of New Zealand's rematch with Ireland in Dublin tomorrow (5.30pm, live on RTÉ2).
The fanatical New Zealand public demand the All Blacks win every single match, and their 92%victory ratio under coach Steve Hansen has so nearly achieved that aim.
We need your consent to load this YouTube contentWe use YouTube to manage extra content that can set cookies on your device and collect data about your activity. Please review their details and accept them to load the content.Manage Preferences
But Canada coach Anscombe believes New Zealand's 40-29 loss to Ireland in Chicago on 5 November stung national pride - and he expects the All Blacks to hit back without mercy this weekend.
"You know they're wounded; they'll be desperate to put that last performance to bed, they'll have held some of it back for the weekend," said Anscombe.
"When the All Blacks lose the New Zealand public goes into mourning for a period of time. It's not something we like and accept very well.
"So if they want to have a decent summer when they return from this tour they'll need to avenge that loss!"
Ireland's first-ever win over New Zealand in 111 years of trying also ended the All Blacks' record-breaking 18-match winning sequence.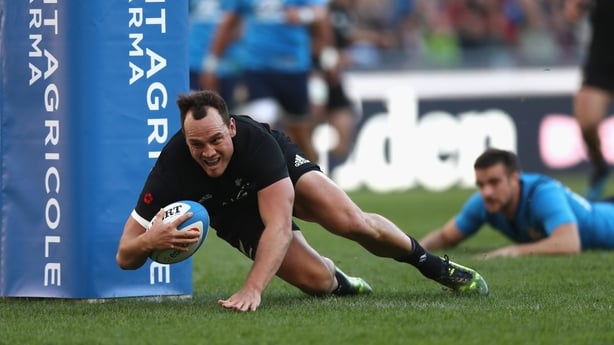 Head coach Hansen's side hit back to form by thrashing Italy 68-10 last weekend, but will now set about righting a perceived wrong by chasing vengeance against Ireland.
Joe Schmidt's Irish side so nearly toppled New Zealand in Dublin in 2013, leading 22-7 only to lose out 24-22 with the last play of the match.
Former Auckland flanker Anscombe watched on from the Aviva Stadium stands that day, the clash falling during his Ulster tenure.
Anscombe knows full well the hurt Ireland suffered in that last-gasp loss three years ago, and hailed Schmidt's side for their maiden win over New Zealand, pulled off earlier this month.
"I sat up there at the Aviva three years ago with my son, and I said to him 'well it's not been a good day today, but at least we can say we were at the game where Ireland beat the All Blacks for the first time' - and then the All Blacks scored," said Anscombe.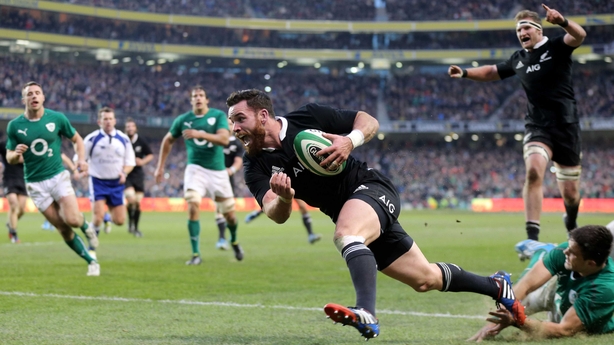 "They couldn't get away with it again.
"I know the players, I know Joe and when you see teams and players growing and progressing, you want to see success come to those teams."
While Anscombe believes the All Blacks will be desperate not to dent their reputation in their homeland, he does not believe Kiwis will hold any bitterness towards compatriot and Ireland boss Schmidt.
"As New Zealanders we're pretty competitive but we're pretty supportive of each other around the world in all sports," said Anscombe.
"If you see a New Zealander succeed in something he's supported.
"And I think Joe, he's a gentleman and he'd be well liked in New Zealand, and the public there understand that Ireland has a good New Zealand coach at the helm here."
Watch Ireland v New Zealand (kick-off 5.30pm) live on RTÉ2, listen live on Radio 1's Saturday Sport and follow RTE Sport Online's live blog