Canada boss Mark Anscombe insists there is "no disrespect" in Ireland fielding an entirely new XV for Saturday's Test clash in Dublin.
Ireland head coach Joe Schmidt has changed his entire line-up from the side that claimed a history-making maiden victory over New Zealand in Chicago last weekend.
Former Ulster chief Anscombe remains unfazed by the move, remaining fully respectful of Ireland's drive to build squad resources.
The Canada head coach has challenged his side to channel the underdog spirit that so helped Ireland end their 111-year wait for a win over all-conquering New Zealand last weekend.
"There's no disrespect, it's all about building depth and competition," said Anscombe, of Ireland fielding an entirely fresh line-up.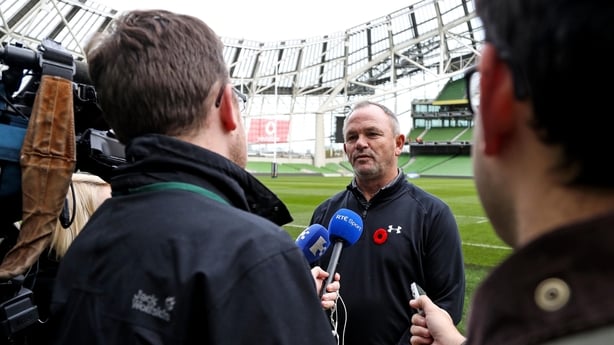 "The All Blacks have done the same to face Italy. Good teams have depth, and to have depth you've got to have a healthy and competitive environment in a squad.
"And that means people not being comfortable in their position or taking anything for granted.
"That allows these teams to keep people breathing down each others' necks.
"So when you put your top team out players know a poor performance could jeopardise their position in the future.
"That's what all teams want to strive to get to."
Canada will face Romania and Samoa in France across a three-Test November run, with their December world ranking crucial to World Cup 2019 qualification.
"There are surprises and upsets every week. Who expected the All Blacks to lose that 18-match winning streak? And bang, they got absolutely smashed."
Canada will face the United States in a two-leg play-off battle for World Cup qualification in June - with the higher-ranked team taking home advantage for the second and decisive leg.
The Canadians sit 18th with the USA just one berth above in 17th in the current rankings, leaving Anscombe hopeful his side can leapfrog their neighbours and rivals.
But first, Anscombe has challenged Canada to think about what an underdog can achieve, highlighted by Ireland's 40-29 victory last Saturday which ended New Zealand's record 18-match winning run.
"We're clearly the underdogs, but look at all sport around the world and underdogs do come through," said Anscombe.
"There are surprises and upsets every week. Who expected the All Blacks to lose that 18-match winning streak? And bang, they got absolutely smashed.
"That's what happens sometimes. That's the beauty of sport and that's why people turn out and watch it.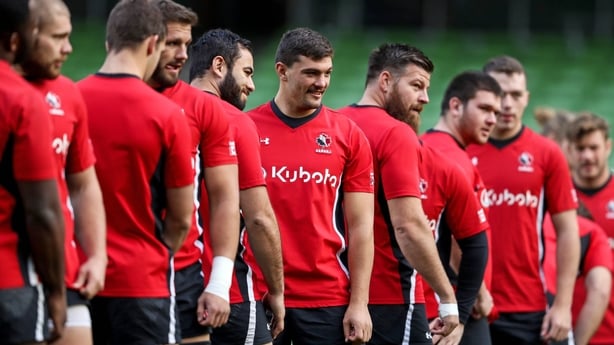 "What success is for us is being able to execute what we can do.
"We've got to believe in ourselves. There will be 50,000 people here and perhaps not one of them will believe we can win.
"So we've got to believe it, and if we don't we won't do ourselves justice."
Anscombe believes the quickest route to rugby's stated aim of globalisation is to hand lower-ranked nations at least one Test a season against top-tier opposition.
"I think a lot's been done to progress the game, but to grow you need at least one tier-one game a year," said Anscombe.
"And that's going to help us if we're truly going to develop the game around the world.
"Another big key for us is getting more of our players playing more consistently at a higher level of rugby.
"Games like this are a showcase, and hopefully clubs come knocking and a few more guys can get off and join clubs in Europe."