The plaudits that came Ireland's way for getting within seconds of beating New Zealand three years ago mean nothing to Jamie Heaslip.
Joe Schmidt's men led the All Blacks for most of the game but fell to a 24-22 loss thanks to a converted try in the last play of the game.
It was as close as Ireland have ever come to beating the double world champs but that fact provides no consolation to Heaslip.
"I was a bit annoyed at how everyone went 'fair play to you, you went toe-to-toe with them'," said Heaslip.
"I was like, 'we still lost'. I'm not ever going to pat myself on the back for losing. Not in this game. It was a tough pill to swallow but we can take a lot of learning and experience from it."
'Beat New Zealand' was a box not ticked in the playing careers of Irish legends Brian O'Driscoll and Paul O'Connell. The Leinster number 8, however, still has a chance.
"Beating the All Blacks is still on that list of things not done and I would like to get that off my list of things to do," said the Ireland vice captain, speaking at the launch of Irish Rugby: What We Did Last Summer, a documentary about the tour to South Africa in June.
"They've evolved. They constantly just tear up the game and start all over again, which makes it quite challenging to do analysis against them.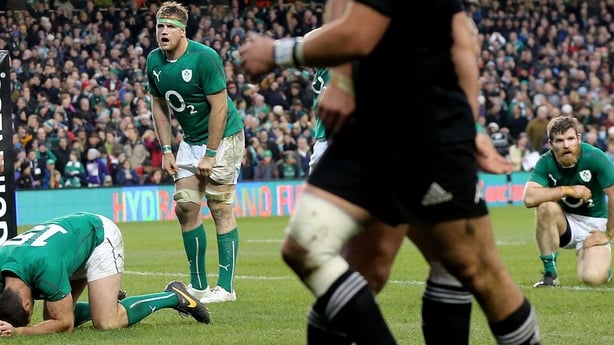 "In terms of [what was learned from that day in 2013], they are not unbeatable.
"They are just 15 blokes on a field against you as well. They might be 15 big blokes, 15 good players. At the end of the day they are just 15 men in front of you."
The series, where Ireland won their first away game against the Springboks, has some similarities to what Schmidt's men will face in Chicago in 11 days' time, according to Heaslip.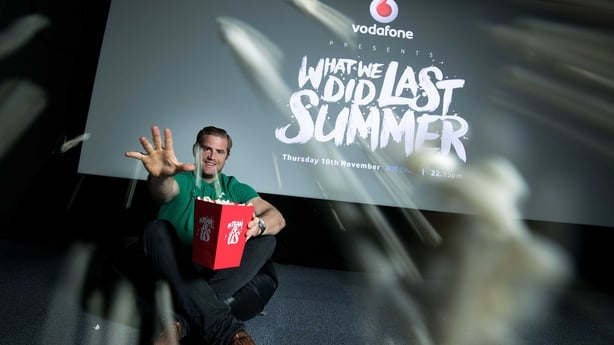 "It will be very similar to the summer," adds the 88-cap Ireland international
"We had a lot of injuries. Those kinds of challenges really do show what people are all about. You never see someone's character when it's easy.
"You never see a team's character when it's easy. I think that will be a true test of the squad's character."
The best of the Southern Hemisphere have failed to land a blow on Steve Hansen's all-conquering side as they stretched their winning run to a record 18 games.
One might have hoped that after retaining their Webb Ellis title and losing leaders Richie McCaw and Dan Carter to retirement, their hunger might have been satisfied; the team might need a year or two to regroup.
Not so.
"I don't think they every really have a lull," said Heaslip.
"They definitely change certain aspects of their game when you think that are at the top. So it could be the way they defend or the way they want to attack or counterattack.
"They've got a really strong squad, really good player base.
"They've got a really strong culture, which is massive in terms of one consistent thing throughout the years and they all buy into it, which makes it pretty powerful.
"I wish they would have a lull but they've just gone back-to-back World Cups and their stats speak for themselves. 
"It's going to be one of the most physically demanding games that we ever play in, whoever plays it.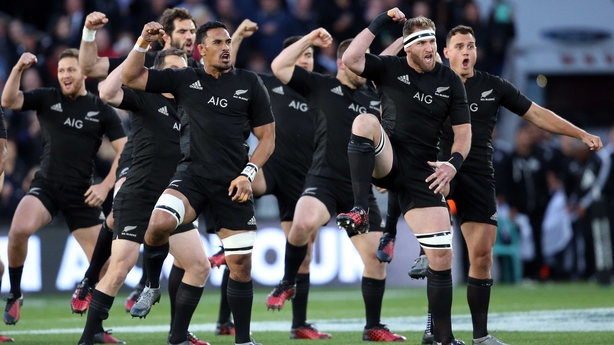 "Mentally challenging as well, trying to think your way through the game while you're playing it at 100 miles per hour, the way they play it and the way we want to play for a full 80 minutes.
"They are playing some amazing football but what an opportunity if you get an outcome."
So, how do you beat them?
Heaslip says: "You've got to play for 80, you've got have a squad. 23 players really good, all singing off the same hymn sheet, who all know exactly what they've got to do, mentally and physically ready for that intensity.
"I've played in two games where we've almost taken an All Blacks scalp but in both situations it's boiled down to that last 10-minute window. I think they are aware of that as well.
"They are a team that punish you for mistakes and they don't give you too many opportunities so when you are presented with them you've got to take them."
Irish Rugby: What We Did Last Summer will air on RTÉ One on Thursday, 10 November at 10.15pm.