Donal Lenihan says the contract extension signed by Joe Schmidt is "brilliant for Irish rugby" and feared the Ireland head coach would leave his current role.
The IRFU today announced that the Kiwi will continue in his role up to the end of the Rugby World Cup 2019 in Japan after months of speculation over his future.
Schmidt has enjoyed plenty of success since taking charge in November 2013, but there were suggestions he was about to return home when his deal expired next summer.
Today however the former Leinster coach said that while the decision took longer than he had anticipated, he is has been given great support from the wider public since taking over from Declan Kidney and is enthused by the talent coming through at underage level.
Speaking to RTÉ Sport, former Ireland international Lenihan said that he was relieved with the announcement.
"When you are waiting for the announcement you begin to worry that something is going on in the background that you don't know about," he said.
"When you get to this stage of the year and his reappointment wasn't confirmed, you start fearing the worst."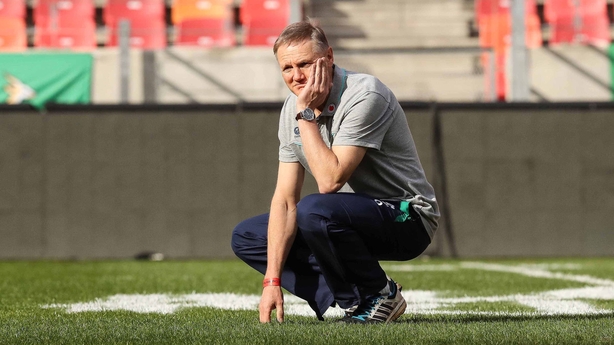 As well as successive 6 Nations Championships in 2014 and 2015, Schmidt has also led Ireland to a first Test Series win in the southern hemisphere in Argentina in 2014 and a first ever Test victory on South African soil against the hosts was in Cape Town at the end of the 2015/16 season.
"It's a game-changer for Ireland"
Lenihan believes it is a hugely positive move by the IRFU to tie down the 51-year-old for another two years.
"It's a game-changer for Ireland," he insisted.
"Joe Schmidt has been outstanding. He has now gone through a full World Cup cycle and its outstanding news for Ireland that he will now be there until the next World Cup.
"It's brilliant news and it gives us something to look forward to for the next three or four years."
Schmidt has capped 71 players, including 26 new caps, in the last three years and is preparing for the Autumn Test series where Canada, Australia and New Zealand will provide the opposition.