The numbers make for stark reading.
As the season kicked off we learned that this year France's Top 14 clubs will have €302.1million to spend on their teams.
Last year's IRFU spend on professional game costs was €37.6m.
Munster, considered European aristocrats following their 2006 and 2008 Heineken Cup wins, face Racing 92 later today (3.15pm), where they'll come up against one of the men who brought them to that glory, Ronan O'Gara, coach at the Paris club.
They were beaten finalists in last season's Champions Cup as Saracens broke Toulon's three-year stranglehold on the top prize in Europe.
Racing's budget this year is €25.4m.
A new TV deal will start in 2019 and over four years is worth €388m to the 14 clubs.
In England, a new agreement between the RFU and Premiership Rugby is said to be worth £224m over an eight-year period.
That's the way the wind is blowing. And star players like Johnny Sexton and Ian Madigan have already had a taste of life in France.
Paul O'Connell was on his way before injury ended his career.
The next generations of Irish rugby fans may only hear tell of the glory days, when three Irish provinces won six Heineken Cups, five of those victories in between 2006 and 2012.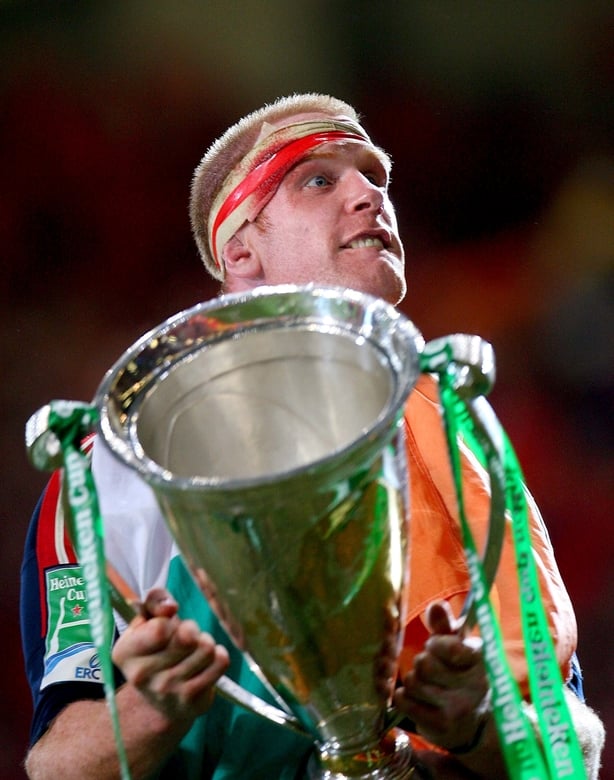 Without the population to compete with England and France, O'Connell is adamant that the onus is on the IRFU to boost the numbers from the bottom up. He points to one of the greatest teams in Gaelic games as an example.
"In Kilkenny they have kids in walking around with a hurley in their hands from a very early age," O'Connell, an ambassador for the IRFU's Aldi Play Rugby programme, told RTÉ Sport.
"This is about getting rugby into primary schools, getting teachers, coaches, parents trained up to implement and set up a rugby programme in primary schools.
"To get six, seven year olds, all the way up to 13, 14, get them playing, non-contact tag rugby, get them introduced to the game.
"That's the IRFU's philosophy – to produce players. It's different to clubs.
"French clubs are privately owned, English clubs are privately owned. The provinces are owned by the IRFU and it's their job to produce players and that is fantastic.
"Hopefully in ten years' time we'll have a kid that started with Aldi Play Rugby playing for Munster or Leinster or Connacht or Ulster or Ireland."
But before that, Munster, knocked out in the pool stages last season along with Leinster and Ulster, must aim to get out of Pool 1, which also contains Glasgow and Leicester.
For a side that dined at the top table for so long, it's a modest ambition.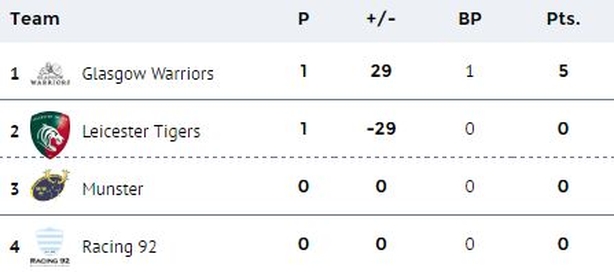 "I think if they could get out of their group it would be a phenomenal achievement," O'Connell says.
"That's just where we are at the moment… you can't get away from it."
Similar noises from the Munster camp acknowledge that the pendulum has swung.
Winger Simon Zebo admitted that the "gap is definitely growing" when it comes to how much pulling power the Irish sides will have down the line.
Looking at the draw, new coach Johan Erasmus remarked: "When look at the pool, you look for the easy games and when you look at this group you quickly realise that you are the easy game."
GO WEST
The ex-Ireland captain says that the answer for Irish rugby success in the future is to box clever.
If half of the plan is to develop a larger playing base, then another facet is to look elsewhere for money.
That elsewhere is America, an option that Pro12 managing director Martin Anayi, who says that discussions are ongoing with USA Rugby and broadcaster regarding a link-up, is keen on exploring.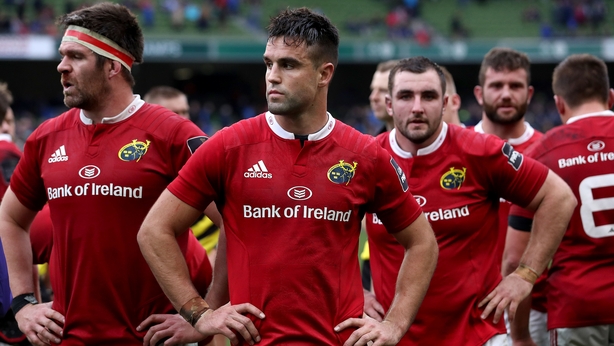 It will be a while before that venture bears fruit and O'Connell adds that looking inward is the key in the immediate future
He says: "It's going to be way more difficult than it was before but I still think we can be competitive. There's no point thinking otherwise.
"But I still think if you're good at what you do, if you're efficient in how you develop players, if you have the right culture, if you are very clever in how you sign.
"You are only allowed sign five foreign players, if you are very clever in how you do that I still think Irish provinces can be very competitive.
"One of the things for Pro12 or for Irish rugby to be competitive, you have to broaden the market. They are looking to spreading the game to America [and that's a positive]."
Last season Connacht provided an excellent example of what can be achieved with fewer resources, and yesterday both the Pro12 champions and Leinster struck timely blows for the resistance.
Munster, with the hardest task of all this weekend, can take inspiration and might just believe they can stem the tide, for the moment at least.