Ireland's Rugby World Cup 2023 bid chairman Dick Spring feels 40% of the vote in the bidding process has already been secured.
Spring, appointed chairman last week as the IRFU look to bring the tournament to the country for the first time, said that Ireland's global connections has put the bid in a strong position.
He told RTÉ Radio: "I would say at this stage we are already up over the 40% mark. And we would be working to build from that. But you have to get one over the quota. There is a first round of voting, and say you eliminate two at the first round, you will be voting again.
"I take this on with huge enthusiasm with the whole country behind us."
Spring also highlighted South Africa – who previously hosted the World Cup in 1995 – as a strong rival to Ireland's bid.
"I think South Africa will feel very strong. A strong rugby nation with their own difficulties in other circumstances and I think that they'll be doing their homework and we'll be doing likewise," said Spring.
"There would be strong reliance on the time zones, especially the way southern hemisphere rugby has bonded with their various competitions - Argentina, South Africa, Australia, New Zealand. Though we have strong relations with Australia and New Zealand, less so with Argentina I would imagine."
The former tánaiste and Labour Party leader claimed that this campaign is very much for the Irish people rather than specifically rugby and its community.
"This is a great challenge for Ireland Inc – the whole island. If I am asked to do something public service I am quite happy to step up to the plate with a good team, and a lot of work done already, which is great, we can hit the ground running," said the former Ireland international.
"In saying that I know we're in for one hell of a dogfight to achieve this for Ireland."
The campaign will run until 2017. World Rugby will then make a final decision on who will succeed Japan as the World Cup's hosts - the Asian nation hold the event in 2019.
"It is a two-year battle. As we speak World Rugby are speaking to the unions looking for expressions of interest and that's the first commitment that the IRFU have to make, backed by the Irish government and Northern Ireland government," said Spring.
"By the middle of next month we will be expressing our interest and then we will be putting our teams together. This isn't just the oversight team, we'll be putting a bid team together – and it will take quite some time and quite a lot of work.
"I'm very confident on one level – the infrastructure. Anyone with an interest in sport knows that we have Fitzgerald Stadium, we have [Semple Stadium] Thurles, we have an 82,000 stadium [Croke Park], which is not associated with rugby particularly, but obviously we can play the final there.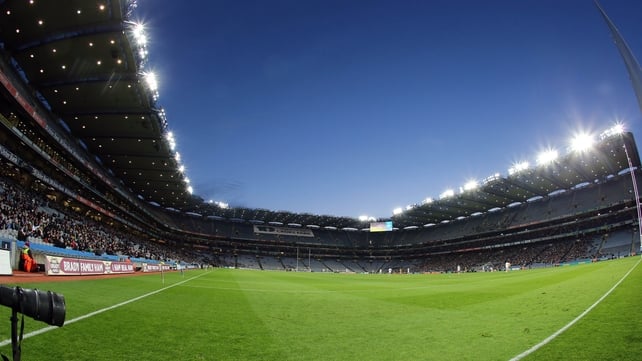 "This is something we have to get into the public domain early, [the misconception] that Ireland [only] has the Aviva Stadium. That's probably the first major information campaign that you need to get out there."
The GAA have fully backed the campaign and Spring credited the organisation, and its director general Páraic Duffy, for their support so far.
"This isn't just the IRFU bidding for the World Cup, it's sport in Ireland. Obviously the IRFU are connected with the FAI in the Aviva Stadium but the role of the GAA in this will be central. We couldn't even think about it without the absolute commitment of Páraic Duffy, and all the work that has been done in the background. The GAA have come forward and said they want to be part of this north and south," said the Kerry native.
"Certain GAA stadia will be upgraded. That was in the planning anyway and if you look at it retrospectively, 20 years we couldn't have brought this to Ireland because we didn't have the quality of stadia. Now we have – the major stadia have all been upgraded and there is work to be done in a number of the stadia and that will be done well in advance of 2023."
Casement Park in Belfast is on the list of stadia to be used; however, this is dependent on the planned £80m redevelopment going ahead.
Spring wants the matter resolved quickly as bid preparations continue.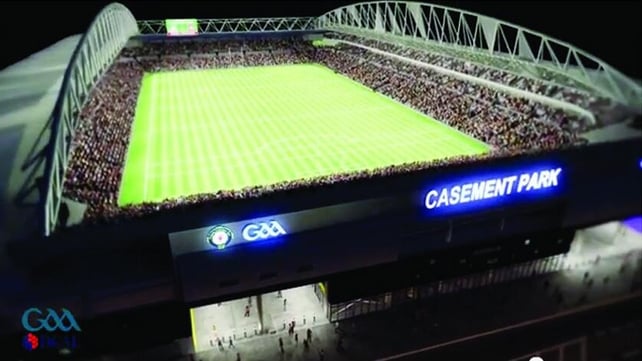 "The bid could go ahead without it, we'd obviously prefer if it was available, because it would fit exactly what we want for pool games. It's in the GAA's interests that they get this resolved ASAP," said Spring, who played with Munster and London Irish.
MacHale Park, Castlebar, is also one of the stadia proposed to be used as a World Cup venue and Spring has no doubt that the town could be used to host pool ties.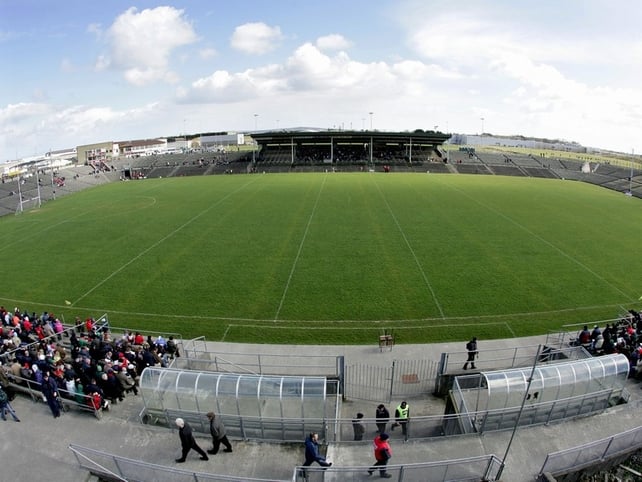 "It could cater for a pool game or two. The pool games that we are looking at would be somewhere between 15 and 20,000 people, so that would be well capable of doing that," said Spring.
"They host Connacht finals and big GAA dates.
"Also counties like Kerry and Mayo with big hospitality backgrounds will have little difficulty in pool games."
There has been debate over whether a tournament of this scope is beyond Ireland as a host country but Spring pointed to the manner in which New Zealand, a country with a similar population, succeeded in hosting the event.
"It's going to cost a serious amount of money. Looking at the way a country like New Zealand ran it, we would be confident that it will be an international success," said Spring.
"One, because of the sport mad Irish people. Two, our location from a point of European rugby following. Obviously with the proximity to the United States there is no difficult coming across the Atlantic.
"From the work done by the feasibility study we would be very confident that this would be a financial success.
"This is a very commercial operation, which given the success of rugby in Ireland of late, we would be in a very good position to exploit.
"The IRFU have a great tradition in world rugby as one of the oldest unions and we have also had great success in recent years.
"I would be emphasising the positives on Ireland rather than saying you should not be going to South Africa or France. I wish them well in their bidding but I think on this occasion will we emphasise the positive."
In terms of voting, the number of votes is likely to expand in a restructuring of the system, by the end of the year.
"The voting procedure is going to change before the year is out. At the moment it's about 27 votes on the world board. That may go up to somewhere between 35 and 40. It reminds me of, 'How do you change the Security Council on the United Nations?'" said Spring.
"Everybody wants change but nobody wants to lose their strong position. But there will be change in terms of the structure of World Rugby and in terms of the voting strength of the various countries and we'll know that by the autumn and we will go hunting."