By Tadhg Peavoy
As the Six Nations cranks up for a return to action next weekend, Ireland's coaching ticket will be rubbing their hands in delight at the imminent return to the paddock of Leinster's Sean O'Brien.
The back-rower has been out of action since his province's clash with Glasgow Warriors on 6 September, the opening day of the Pro12 season, after which he underwent a shoulder reconstruction to get him a position where he could take to the field again.
However, following inclusion at openside flanker in the Ireland Wolfounds XV to face the England Saxons tonight (Live on RTÉ 2, 1930), the one-man wrecking-ball has every chance of proving his match fitness in time to feature for Ireland in this year's championship.
Earlier this week Ireland head coach Joe Schmidt hinted that England's third-round game with England on 1 March would be the most likely return date to Test action for the Tullow Tank, and the player himself is in agreement.
"France [on 14 February] is probably definitely out, but if I play the Dragons game [in the Pro12 on 15 February] and the week after [against Zebre] I could be match fit for Ireland the week after," said O'Brien.
"Rome [against Italy on 7 February] could be too soon. There will be a big intensity on Friday [playing for the Wolfhounds].
"But going to Italy for the first Six Nations game, that's a big ask for someone who hasn't played in a length of time, but that will be up to them [the coaches], I suppose. They'll have to have a chat with me because it always takes a few games to get match fit.
"Every game you play you become more match fit. You'd be in a really good place to play if you came to the England game with those three games under your belt, you should be flying and fit as such."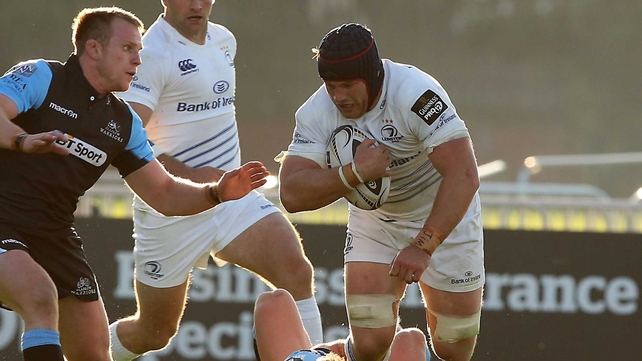 This most recent shoulder operation was of course the second O'Brien has gone through, and as a result of the double setback, he hasn't played Test rugby since Ireland's defeat to New Zealand back in the autumn of 2013.
Given that he's had more or less 14 months out of the game, he's also keenly aware that he can't push his body at this crucial juncture in his return to play period. He also spoke about how working on precise goals and targets with the Leinster strength and conditioning coaches greatly aided his recovery.
"I got the surgery done and then we came up with a plan with the strength and conditioning staff at Leinster. They've been really good as well and made sure I had something to look forward to every week," said O'Brien.
"At other times rehab is very tedious and you're just going through the motions, but I asked them to set a goal every week and a target every week, and asked them if I hit that could we move on to something else.
"That kept me going a lot and gave me targets to look forward to.
"[The targets] were like getting full range of motion in my shoulder one week; being able to do a press up one week; being able to do a shoulder press, stuff like that.
"It was always a building stage, but it made a big difference in my mind that I was able to get through the work."
The key issue in this lengthy recovery process is the athlete listening to his own body and making sure not to push it when there is nothing to give.
"We do listen to the medical advice, but as a rugby player we want to be playing games. But at the end of the day you are your own boss and you have to kind of know when you're right and you're not right," said O'Brien.
"The last time, I don't think the decision was rushed to come back. I might have rushed things during it, but I think it was just a fact the operation didn't go the way I wanted it to go. If it had healed right it would have been perfect. So I've learned a little bit in the steps leading to where I am now from last time. But I wouldn't really change anything.
"In previous experiences I've certainly listened to staff and my body but you do want to get out there."
While trying to hit those goals O'Brien also used shooting as a way of unwinding and getting his mind off his recovery.
"I hadn't been shooting in a long time so I did some when I was at home. I know Tom Croft and the Youngs lads [all England internationals] do a bit of shooting," said O'Brien.
"I have a black labrador and springer spaniel and you go out for a walk. That's what I did any day I had off. I also did a small bit on the farm. But I just tried to chill out mostly."
Despite being Six Nations champions last season and only losing one Test match in the calendar year, there had been some talk of Ireland deploying too narrow a game plan to be dangerous going forward into the World Cup year. O'Brien feels the same way and expects he and his Ireland's team-mates to bring new ideas to the table in 2015.
"I think we're going to play a lot more this year. We'll play probably a little bit more off the cuff and throw it around a little bit more," said O'Brien.
"I can't say exactly what way we're going to play but I know from speaking to Johnny [Sexton] that we're going to be playing a more open game. If we play this year the way we played last year we'd finish third of fourth probably.
"Every team is going to be stronger. I definitely think it will be a better, more open brand of rugby."
And in that sense, Johnny Sexton's role at outhalf will be key to Ireland progressing, as he seeks to impress his leadership skills on the team from the key halfback slot, and release ball-carriers like O'Brien and Cian Healy in try-scoring - or try-creating - positions.
"I don't know if Johnny has a big say in the game plan, but Joe is definitely bouncing ideas off all the No 10s and halfbacks – Conor [Murray] and Redser [Eoin Reddan]," said O'Brien.
"Because they're the ones on the field that have to change the plans. Sexton is bossing us around and he's getting it from Joe probably and it's a feed-on.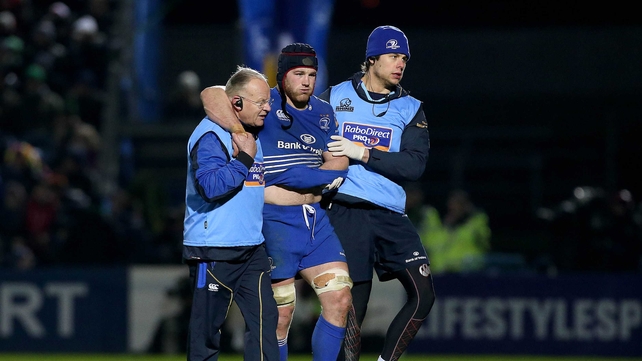 "I think we can mix up our game a lot more if we have myself and Cian, so we can have a power game or a more structured game.
"The more options we have, the more different styles we can play.
"There was certain games with Leinster under Joe where we said we were going to carry hard. And other games where we said we were going to throw it out the back. Joe is the man that will tell us what is what."
Leinster is also not far from O'Brien's mind as he begins to map out the season.
First in his mind is the Champions Cup and a quarter-final meeting with Bath, potentially followed by a trip to the south of France to face double defending champions Toulon. That trip to Stade Felix Mayol is generally regarded as the toughest in European club rugby, but O'Brien relishes the thought and feels as though Leinster have nothing to fear.
"We want Toulon. I'd even be happy to get them now, home or away. You're going to have to beat them all anyway," said O'Brien.
"Regardless of a quarter-final, semi-final - whatever. Bath are a dangerous side as well.
"[In last season's quarter-final defeat to Toulon] it was the performance that everyone was so upset with and the mistakes we made in that game.
"We just didn't look like we were sharp at all. We suffered from it obviously. We were two scores away from them at the end of the game and we hadn't played any rugby as such. It will certainly be a different job this time around.
"If we play to our potential it's wide open. And it hasn't been there I think. It's been there at times over the last month, and there's been flashes of it, and we just need to get more consistent and we need to kick on more.
"I think on our day any of the provinces can mix it with the best. I know they have world-class players but so do we. I think we can beat them."