Despite impressing in their victory over Castres at the weekend, RTÉ rugby analyst Tony Ward feels Leinster have it all to do against Wasps in their final Pool 2 clash in the Champions Cup on Saturday next.
The Ricoh Arena in Coventry will be the venue as Matt O'Connor's outfit bid to secure a place in the quarter-finals and become the only Irish side to reach the knock-out stage of this season's premier European club competition. They lead their group on 18 points, with Wasps only two behind on 16.
Having watched the three-time European champions dispatch Castres at the RDS on a 50-8 scoreline, Ward was full of praise for the Irish province and was, initially, confident they could progress.
However after Wasps' equally impressive win over Harlequins, he is not so sure.
Speaking to RTÉ Sport, Ward said: "Leaving the RDS on Saturday I was extremely confident because I thought it was one of the most complete performances we've seen from Leinster for some considerable time.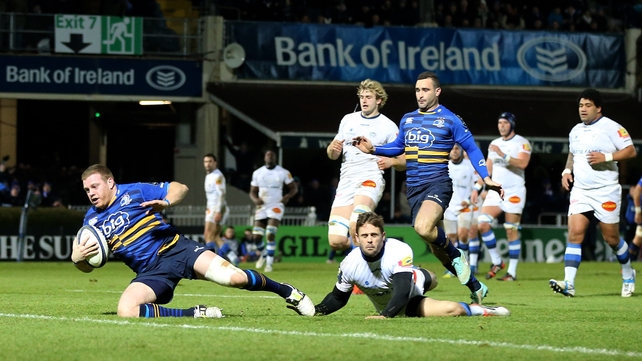 "Right across the board I thought everybody played well, even allowing for the quality of the opposition.
"Then I saw what Wasps did to Harlequins and I was really impressed."
Ward then went to consider the prospect that Irish interest in the Champions Cup may be over after next weekend.
"On Saturday, it will be a winner-takes-all affair and it is not inconceivable that Ireland could have no representative in the play-off stages," he added.
"It's going to be a hard game to call. If Leinster turn up as they did against Castres, then they have a real shout. The Champions Cup has now moved to a different level entirely."
Munster and Ulster's interest in the competition is over after they shipped heavy losses in their penultimate pool games, to Saracens and Toulon respectively.
Ward, not surprisingly, is concerned by the nature of those defeats, though he doesn't feel that it will have knock-on effect on the Irish national side as they gear up for the Six Nations.
"For Munster and Ulster to concede a total of 93 points in the two games and the manner of the defeats is worrying," Ward summed up.
"It's as poor a Munster performance, and let's not pretend otherwise, as we have ever seen on the road. The manner in which they went down is what hurts the most.
"Likewise, Ulster's performance against a side who had a lot of problems in the build-up to the game.
"I'm not sure it relates directly to what's ahead in the Six Nations. It's not good for national morale and it's something we could do without and it's definitely something Joe Schmidt could do without.
"But as we've seen with Wales over the years, they haven't done particularly well in Europe, yet you know how well they do when the Six Nations comes around."