By Bernard Jackman
Gameplans and strategy have come up a lot in recent weeks in discussions of Ireland, Leinster and Munster.
But what do we really mean when we talk about a team's style or strategy; why does it change; and what impact do coaches have from week to week?
I think most teams have a core style of play, dictated by a combination of two factors: the coach's philosophy on how the game should be played, and the skills profile of the playing personnel.
In theory it could be all one way or the other way but in most cases, a style is a hybrid of the two.
That core style then feeds through into a series of smaller areas.
Every team will have a strategy for a host of situations starting with how they receive the ball and exit their '22 all the way up to the "green zone" at the other end of the pitch. The plan will set out the outcome expected and the process involved in each sequence.
It is a similar story in defence: every team will have a core defensive principle that they can make small changes to, based on what they expect from the opposition.
The tweaks you can make are to things like how many players go to the far side of the ruck (do the opposition usually go 'same way'?), whether to contest with zero, one, two or three players, spacing in the defensive line, numbers in the backfield and tackle height.
Every team also generally have a number of different shapes to attack from. That is created by how you 'map' your players. 'Mapping' means how you redistribute your players from phase to phase. The attacking plan should combine width to pull the opposition defence apart with movement to stress it in certain areas.
Playmakers are designated and prioritised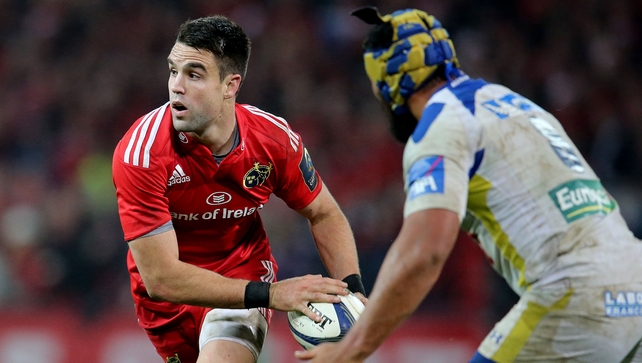 The gameplan will also designate the playmakers. A good attack can play off the scrumhalf, the outhalf and ideally another playmaker as well and before a match, the coaching staff can also designate which one has priority.
In fact, there are dozens of little things that can be calibrated differently each week from kick-offs to lineouts to offloading to defensive spacing.
All those elements add up to a gameplan for a given week and a tweak at the right time can yield big dividends.
For example, here in Grenoble we used a certain type of game plan for the first 11 matches and didn't vary it too much: it is hard to radically change in one week without losing clarity in what you are about.
But having had a three-week break over November we were able to work on a different type of gameplan based around kicking more and territory. We were able to catch Toulouse by surprise and get an invaluable away win.
But it is key to remember that there is a point at which you risk diminishing the fundamental strengths of your team by changing too much for one match just to be unpredictable.
I would estimate that most teams play with 75% of the same strategy week on week with just the odd new strike play and maybe a new pattern used to try and mix things up.
The Canterbury Crusaders are a good example. They play the same way almost all the time but it is effective because they execute so well. The forwards hold their positions in the wider channels and they pass the ball a lot to shift it away from the ruck to those players.
Rob Penney tried to mimic that style with Munster but we have seen a definite change under Anthony Foley this season.
Change under Anthony Foley
When Munster beat Leinster in the Guinness Pro12 they had their forwards play around the ruck with just one pass before they took contact, recycled and went again. They were much more aggressive than Leinster and dominated the match using what is a more traditional style of rugby for them.
At the time I remember wondering if it would be good enough beat Saracens and Clermont, who are both physically bigger and more powerful teams than Munster. I wasn't sure but they used the plan at home to Saracens and it worked well and resulted in a win.
But it came unstuck last weekend against a Clermont side that was well motivated and drilled and determined to smash Munster's ball carriers around the fringes. Looking at how the styles matched up, you could see that because Munster rarely use their backs and attack narrow, Clermont could be narrow in defence. That helped them make more impact tackles and killed Munsters momentum.
CJ Stander was stopped in his tracks for the first time this year, and after Dave Kilcoyne went off Munster's ball-carrying power was further weakened.
Gainline losses created pressure
That difficulty on the gain line spread outwards through the team. When Conor Murray and Ian Keatley tried to kick for territory they were doing so on the back foot and struggled for accuracy.
This style of rugby is very abrasive and will always make Munster hard to beat but against the very best teams they may need to find another two or three big ball carriers - maybe Robin Copeland could be one – and be more of a threat out wide to give their forwards a release valve.
The look of Leinster's play has also been a big talking point. The perception is that the style of rugby is not pleasing to the eye.
They are not as exciting to watch as they were under Joe Schmidt but it is easy to forget that they have scored the most tries in the Guinness Pro12 this season.
Matt O'Connor's Leicester teams were very consistent at scoring points and I think Leinster have that quality.
Personnel available must be considered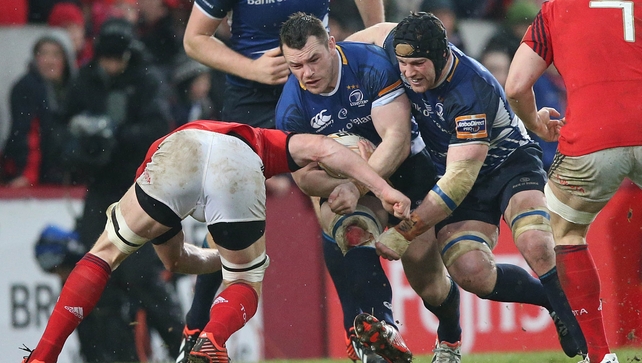 The injuries and retirements have to be factored in. I think if you take Sean O'Brien, Cian Healy, Jonny Sexton, Shane Horgan, Brian O'Driscoll and Isa Nacewa out of any team their ability to break the line and score beautiful tries would drop massively.
Getting more specific, the quality of Leinster's passing and decision-making in the wider channels has let them down this season, but those things can be fixed.
Against Harlequins, Leinster kicked less than they had the week before against the Ospreys but they turned the ball over out on the touchlines too often and that was the key factor in the loss.
The doubters may need to be reassured that O'Connor is a very good coach with a good reputation in the game.
Leinster can qualify and then get stronger
What Leinster did under Joe Schmidt is testament to his ability and the players they had at the time.
But Matt has to set his team up to try and maximize the talent he has and if they win this weekend I think they will they will qualify from their group. I think they will do that.
The playing personnel available is massive and can be forgotten in discussions about style and strategy.
For Leinster it is about the absentees coming back and the team getting stronger through the competition. It is a long time to the quarter finals and by the time they come around they should have Ben Te'o and a few others back and available.
Leinster were unlucky that Te'o got injured in his first game. The limit on the number of foreign players in Ireland means you need to strike gold with them.
Zane Kirchner and Kane Douglas were only on the bench last weekend and getting those players into the starting team and in form will also be crucial to their ability to challenge for silverware.