By Tadhg Peavoy at Clontarf Rugby Club
"Ultimately we always feel there's more to come from ourselves," said Ireland assistant coach Les Kiss in the clubhouse at Clontarf yesterday. And that sense of striving for more during tough challenges ahead seems to be the key message for Ireland heading into the winter.
Three wins from three in November for Ireland has set tongues wagging about the prospect of the men in green successfully defending their European crown for the first time since 1983, and also having their best chance of making the last four, or even two, at the 2015 Rugby World Cup.
These are grand notions, and much work, pain and learning must take place over the course of the next 12 months to ensure these lofty goals can be attained. And while things look pretty damn good right now, Kiss is very reluctant to get carried away by any fanciful notions, while admitting he also thinks the best is yet to come.
"It's pleasing to get the results, yes. But we've been in the game too long to know that it doesn't guarantee us anything over the horizon," said Kiss.
"It doesn't guarantee us anything for the Six Nations, it's what you do leading up to that reality and that moment. While it's good to reflect on a job well done in terms of the results, we're not going to be fooled by that, that's for sure.
"I think four years ago France had a terrible autumn and went through to win a Grand Slam [in the 2009/10 season]. You can't guarantee anything going forward."
Schmidt on the mend
Kiss's partner in crime, Ireland number one Joe Schmidt, was taken to hospital with appendicitis shortly after Ireland's 26-23 victory over Australia, but the Australian was keen to point out that his Kiwi colleague is well on the road back to full health and that preparations for Ireland's Christmas training camp have begun.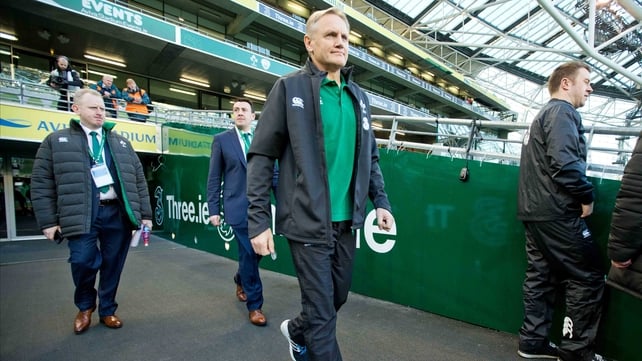 "Joe is good. I've spoken to him on the phone a couple of times," said Kiss. "We're in contact by email. I've spoken with Simon Easterby [forwards coach] earlier today.
"I was with Greg Feek [scrum coach] yesterday and Jason Cowman [fitness and conditioning coach] in my office going through some stuff.
"There's communication happening and Joe's tough and he's in a good place. And we're working away to try and make sure we are thinking forward in the right way."
Henry should take to the field again
The other major casualty news emerging from the Ireland squad of late was that Ulster flanker Chris Henry is set for a prolonged period on the sidelines having undergone exploratory heart surgery. However, Kiss put a positive slant on the injury by stating that it appears it is a not career-ending one for the Ballymena Rugby Club man.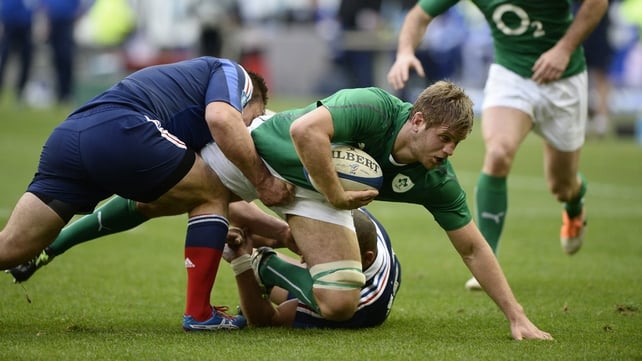 "I think the key thing at the moment is that he's in recovery. He's had the surgery. That should get in front of any issues. The big thing for Chris now is to get in a position where he's well and healthy again," said Kiss.
"And then we can consider when he returns to play. The biggest thing for the immediate window is to get back on his feet and feel healthy again.
"I think it's a when [he will return to play - not if]. We haven't got a clear timeline. It's just a case of getting him well and healthy and assessing him then."
Are Ireland predictable?
There had been some talk in the aftermath of Ireland's narrow win against the Wallabies that that the home team were somewhat predictable, and that a game plan to figure them out involved analysing what the team has done previously and to prepare for that. But Kiss disagrees - as you would hope - feeling instead that Ireland are continually looking to expand and morph their game plan into something more expansive.
"I think we're working on all parts of our game to build some variation there," said Kiss. "We don't want to be a one-trick pony by any means.
"I don't think we are. [In the] Six Nations we used the ball in hand a little bit more. This time we kicked a little bit more. Maybe some of that is because players read the situation as it is.
"We hope we can evolve our game as a whole. I'm reticent to say that it's in one particular area only.
"I think it's a combination of things and I think a strength of our team is that all our parts work together.
"And sometimes some parts aren't as good as they can be. Other times we'll work hard to actually negate any negative effect in that area."
Comparisons to 2010/11 season's attacking strategy
Similar comparisons of predictability were levelled during the 2011 World Cup campaign, which saw Ireland contained superbly by Wales in their 22-10 quarter-final defeat in Wellington. A campaign which Kiss was part of under the overall stewardship of Declan Kidney.
Kiss, when questioned on this, was keen to emphasise that working on a strategy is about a whole game plan, combining defence and attack and making it a fluid experience for a team.
"I think it's important to always look at the game as a whole. Like defence, it doesn't always work in isolation from the other parts of the game. They are not built around each other. Our set-piece is not built around winning the ball or stopping the opposition ball. It's built around the connected strategy of what it does to the opposition, or what it provides for you," said Kiss.
"It's hard to isolate one area and to forensically look at it in that way. I think it's in combination with a lot of things and I think that's the way we want to approach it.
"I think there's been some progress that's been evident and internally we'll look at it and assess it further from there."
Squad depth improved
Another criticism of that Kidney squad was a lack of strength in depth, which led to lack of competition for places and stagnation in the team. A key element going into a World Cup campaign is that this is not the case, and Kiss feels Ireland are well on the way to achieving that with several players showing first-XV potential.
"You're always looking at creating more depth and breadth in all positions," said Kiss.
"Certainly when you look at Dave Foley [in the second row] coming through, we certainly needed someone to step into the breach there, when you saw Dan Tuohy, Iain Henderson and Donnacha Ryan not being available.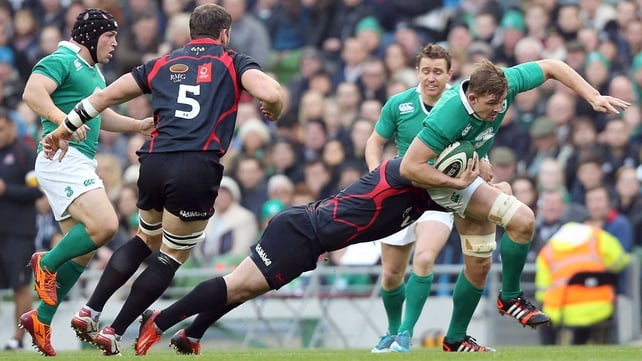 "So there was an opportunity there and someone stood up to the mark and put his hand up.
"I thought there was some benefit coming back in terms of deepening that position.
"The more experience certain props are getting is great. Richardt Strauss returning from injury. Sean Cronin stepped up. So there is deepening happening in certain players for sure.
"Even missing the like of Trimbie [Andrew Trimble] means there is exposure for [Simon] Zebo and [Craig] Gilroy [on the wing] in some sort of small window. So that you actually see them playing at that level a little bit more."
Line-out work to be done ahead of the Six Nations
The line-out was an area of Ireland's game that was criticised over the autumn, with only 76.5% and 87.5% win ratios on their own throw against South Africa and Australia respectively. Kiss has praised the work done on that set-piece, though, and feels that the drop in accuracy is temporary during an adjustment period as new forwards coach Easterby beds in with his ideas.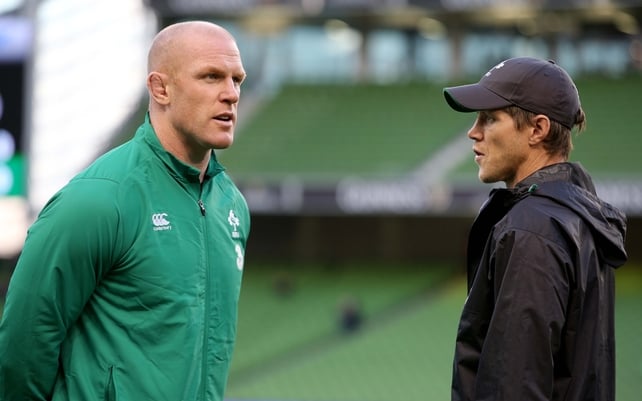 "Simon has come in and really put another level on the line-out. Because it didn't come through doesn't mean it's not in a good place where it is", said Kiss.
"Paul [O'Connell] and him [Easterby] have worked very hard to make sure we improve ways to use our line-out. So, it's not a standing still thing, it's a moving forward thing and a process of working through a different approach on how to use the line-out.
"I think we've got some upsides in that area and certainly some things to work on.
"I think the [December] camp will be where we look at the whole game and see how it all fits together to make sure we're on top of things that we feel we need to go through to the Six Nations and defend that."
Les Kiss was speaking at the launch of this season's Ulster Bank Club Rugby Awards. For more information on follow Ulster Bank Rugby on Facebook and Twitter.