By Brendan Cole
Irish rugby has not always responded well to success.
Two recent high-points, under Eddie O'Sullivan in 2006/07 and Declan Kidney in 2009, eventually ended up as lessons that very few in sport are spared the bump back to earth that is reversion to the mean. It takes something unusual for any team to win the battle against history and probability for anything approaching a sustained period of time.
In that respect, Ireland's level has been reasonably well established since the remarkable reset that took place in the millennium year.
During the whole of the 1990s, Ireland managed just eight wins and two draws in 40 Five Nations outings, a win percentage of 20%.
There were no wins against a major touring nation. Throughout, there was a familiar ritual of false dawns during which supporters, journalists and pundits would lionise all involved in a good performance before performing a sudden about-face when each little bubble inevitably burst.
Coaches were typically the victims of most of the ire.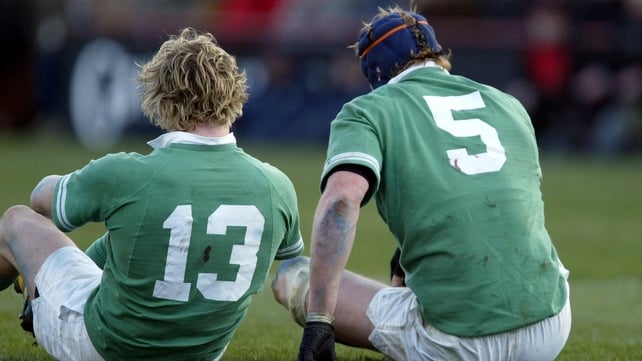 Then, all of sudden, everything turned. Brian O'Driscoll and Paul O'Connell arrived at the head of a wave of talented players, a new coaching ticket of Warren Gatland and Eddie O'Sullivan brought fresh ideas and high expectations to the senior team, and a series of happy accidents and good decisions gave Ireland the provincial system, central contracts and the Heineken Cup.
From seemingly out of nowhere, a real dawn hit and stuck around for 15 years.
Having been jump-started, Ireland won a remarkable 36 of 50 Six Nations matches (72%) over the next decade.
Even if results against Italy are stripped out, Ireland's win percentage is 65%.
They also established an ability to compete with the big touring sides in home November Tests, beating South Africa three times in four meetings and winning two and drawing one in five attempts against Australia.
In the context of the two barometers of Six Nations performance and November results, the run under Joe Schmidt from February to November 2014 joins those previous two upswings as one of the three best by an Irish team in the professional era.
Qualitatively, the 13-month stretch under Schmidt may actually rate higher. Ireland have also achieved a Test series win in Argentina and were not rewarded with victory for two of their best performances – the defeats against England and the New Zealand.
And unlike the two previous spells, their Six Nations results against Wales, Scotland and Italy were completely dominant with an exceptional average margin of victory 26 points.
Will the current boom follow the same pattern?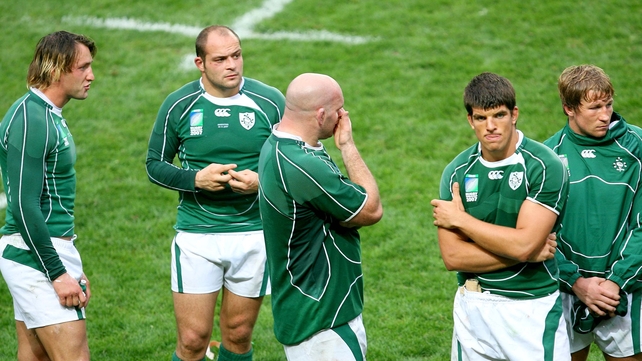 In trying to assess that it's worth taking a look at where the previous coaching regimes ultimately fell down.
In O'Sullivan's case, his outstanding strengths as a coach and a driver of standards delivered sustained success before squad management, psychology and selection let him down.
Kidney's brilliance as a psychologist and strategist of individual victories delivered outstanding results in the short-term, but Ireland inexorably fell behind on rugby philosophy, and as with O'Sullivan, selection errors crept in.
It's worth remembering that like Schmidt now, O'Sullivan and Kidney were rightly lauded for their achievements before the modern, elongated version of the old 'boom/bust' cycle kicked in.
And it's also worth remembering the role of Rugby World Cups in ending both regimes.
O'Sullivan was obviously fatally wounded by France 2007, but Kidney was also hamstrung by a failure at the tournament, never really recovering from defeat to Wales at the quarter-final stage of RWC 2011.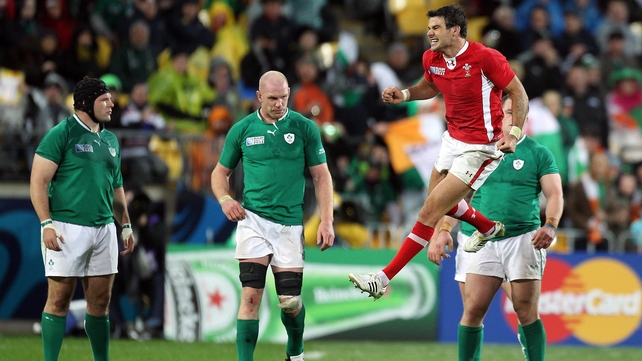 Can Schmidt buck that trend as well?
There are solid reasons to think he will, not least because as with all managers who beat expectations over a long period, he has shown the ability to evaluate players very accurately and select with nerve.
Against that, it should be pointed out that both O'Sullivan and Kidney started out as bold and accurate selectors before that ability deserted them when they needed it most under the pressure of the Rugby World Cup.
But that's still some distance in the future.
So far, Schmidt has arrested a worrying slide that saw Ireland fall back to a win-rate below 50% in the Six Nations and only register one win over a major southern hemisphere opponent over a four-year period between 2010 and 2013.
And while a long-term leap forward in the world pecking order similar to the early 2000s may not be on the cards just yet, Ireland are in the middle of a new top six.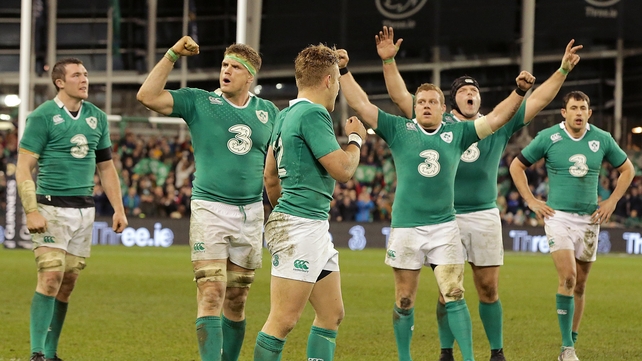 They will finish November in either third or fourth in the World Rankings (they will drop to fourth if Australia win by 15 points or more this weekend).
And there is room for more with a Six Nations which will see France and England visit Dublin, and then a Rugby World Cup where they could play every match until the semi-final stage as the bookies' favourites.
Were Schmidt's Ireland at their peak over the last 13 months? Arguably not, and as such there is a chance that Ireland will beat the cycle and repeat or improve on their performance since November 2013.
Who wouldn't have taken that 18 months ago?