Brian O'Driscoll believes that his former Ireland team-mate Ronan O'Gara did not get the send-off he deserved after finishing his international career.
O'Driscoll was a guest on the Late Late Show on Friday night and was asked to reminisce about the fantastic production that was staged for his final appearance in a green jersey. 
But the Ireland legend admitted that felt a tinge of disappointment that fellow international stalwart O'Gara was not on the pitch to share it with him.
"I wanted an opportunity to thank the crowd for all the years of support," said O'Driscoll. "I didn't really know what was happening.  And then all my family came down, and then Sadie came down and some of my buddies. It all just happened.
"And seeing ROG there. I kind of thought, ROG should be out there with me as well because he didn't get the send off the way he should have."
Ireland's record try scorer and greatest ever 13 believes that the national team will be absolutely fine without him as he explained how players were never irreplaceable, not only in rugby, but throughout all sports.
"No time at any stage is anyone irreplaceable. The team always manages, in every sport, the world over, to move on from players who have been around for a while," said O'Driscoll, modestly.
"Someone will make it their own. And I look at the guys who are touted as potential 13s as hugely talented players.
"I really rate Robbie Henshaw in Connacht. I think he has learned a huge amount for a young guy, being in the camp for the last couple of years.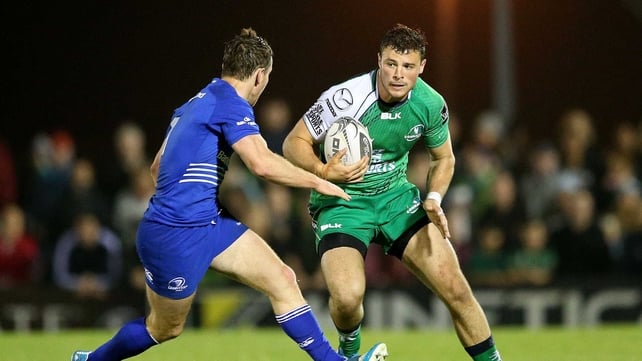 "And, obviously, Jared Payne is a very, very talented footballer, who I think is probably a tiny bit better as a full-back than a 13. I think he is a world class full-back and an excellent 13. But I think those two boys would certainly do the jersey every bit of justice it deserves."
O'Driscoll also spoke of the disappointment of failing to beat the All Blacks in his final clash with the southern hemisphere greats as the former Ireland captain immediately dismissed the suggestion that it was still a great performance against the All Blacks. 
Shaking his head, O'Driscoll said: "It was (a bad result). Valiant losers are gone now. We've moved on from that. We had it there. It was there for us to win and we just didn't do it."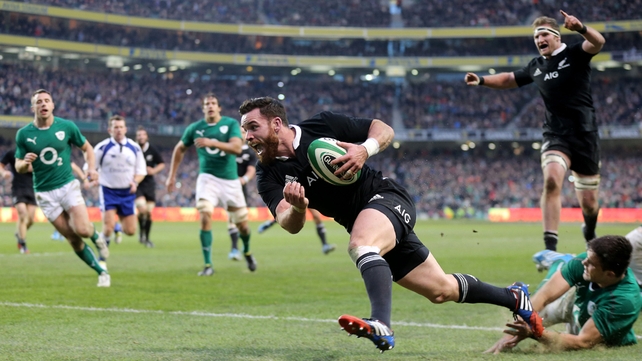 O'Driscoll had to come off with 50 minutes played in that fixture due to a head injury and he admits that it was the longest 30 minutes of his life.
"I got a bad head knock and got brought off to the Concussion Bin. I thought I was grand to come back but the doc had decided that I wasn't. I tried to argue my way back on to the pitch but he was having none of it.
"Which is great, looking after the safety of players, but you're sick at the time, and that was the longest half hour ever.
"Your default is to be back on the pitch, that's where you belong as a rugby player. Particularly if you have been picked for big games and the All Blacks, they don't come much bigger than that.
"We were 19 points up at one stage and when someone is telling you can't go back into that fray and have an involvement to help the boys get across the line, it's not an easy thing to take. But you're not thinking properly either when you get a big dunt to the head."
O'Driscoll has now stepped across to the other side of the touchline, working with the rugby media in both television and radio but there are certain aspects of the game that the Leinster legend misses from his playing days.
"You miss the big days," explained O'Driscoll. "I don't miss some of the less glamorous fixtures, I don't miss the pain of those defeats and how it completely dictates your mood.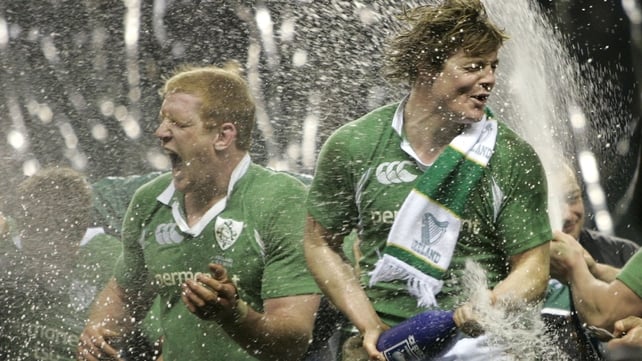 "You do miss the lads and you miss the dressing room and the craic. It's a really strange job, where it's a load of young lads and obviously we take our job very seriously, but when we're off, we're really off.
"And you just get stuck into one another. You had so much fun and it doesn't feel like a job, so I definitely miss that bit."
Watch the entire Late Late Show interview here: