By Tadhg Peavoy
Connacht's tenth-place finish in the Pro12 table this season was certainly not what they were hoping for.
Five defeats in their last five league matches meant a very possible dream of European qualification never quite materialised and instead this season was a case of what if, rather than achieving the desired and hoped for rewards that appeared on the cards 17 matches into the season.
Head coach Pat Lam, in his first season in charge, while disappointed that the season didn't go the way he hoped for, is very keen to take the positives from the experience.
"I'm frustrated that the table doesn't reflect the amount of work that the boys have done," says Lam.
"If we had finished the Cardiff game properly [rather than losing 22-15 at home], we would have finished in seventh. And then we look through all the games, and we think there are ten games we could have won [rather than six].
The overall thing is frustration that the outcomes haven't matched the work that we put in" - Pat Lam
"We win those ten games, then we're top four. So, the overall thing is frustration that the outcomes haven't matched the work that we put in.
"When you step into a management team with people you have never coached before, of course there is a transition. So, all in all, I feel really excited by next season. We've made a lot of progress in what we're trying to achieve."
The Westerners brand of rugby under Lam has been attacking and positive, and this was reflected with the provinces highest ever total of five pointers in one season.
Lam, 45, feels developing several attacking play methods is crucial to a Connacht improvement next season - a philosophy that was evident in previous teams Lam coached, including the Pacific Islanders and the Auckland Blues.
"We scored the most tries ever with 49 throughout the season," says Lam.
"The thing about playing rugby in the northern hemisphere is that you start off the season with some beautiful weather then the weather changes and comes back on you. So, the plan is not to throw the ball around, but to adapt our style.
"Rugby is about making sure you adapt to conditions. For that to happen we've got to have tools in a toolbox.
"The key thing here, and why I brought Dave Ellis in here, as a skills coach, is developing the players to be comfortable to adapt.
"If we want to play a kicking game we need them to be able to do that. If we need to go through the middle or around the sides we can do that as well."
Centre Robbie Henshaw has had a superb season in which he delivered powerful ball-carrying performances for Connacht and emerged as a possible successor to Brian O'Driscoll in the Ireland No 13 shirt.
Lam says the key for Henshaw is to keep getting better, and that resting on his laurels is the worst thing the player could do.
"Robbie needs to develop like all the other players. I think he's had an insight training with Brian O'Driscoll. One of the learnings there is that it doesn't matter what Brian has achieved, he  is continually trying to get better and improve and it's a day-to-day thing," says Lam.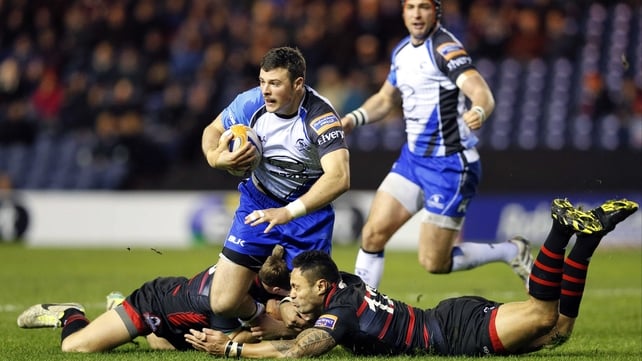 "Robbie is blessed with some ability and talent. He can do things at a younger age that other people are only doing further down the line.
"But he's the same as any player who decides they are not going to continue to learn or get better. They'll struggle. The bonus is international level; he'll most likely play against Argentina [on Ireland's tour this summer] and get that experience at a higher level."
Former All Black Mils Muliaina has been added to the Connacht squad for next season on a one-year deal and Lam has highlighted that the 33-year-old New Zealander is key to leading the squad and providing leadership among the backline.
"People can sign anyone, but it has to be part of a process on how you can improve your squad. Leadership-wise we need a mentor and someone the guys can look up to and help them in their game. Leadership-wise from my time in the game I know what Mils can do," says Lam.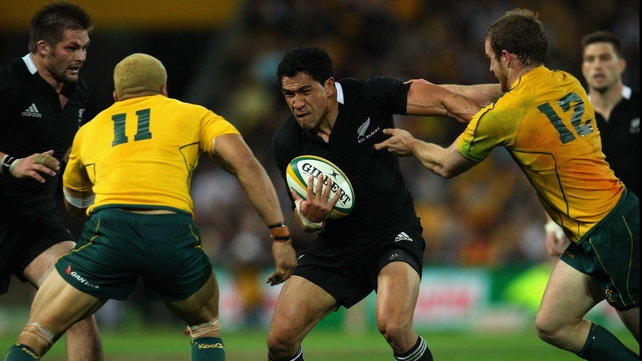 "I've seen that with Craig Clarke too with some of the young locks.
"When you get players in at a high level they lift the standards across that level. So, that's one of the priorities for us. We've built a foundation, we need to lift our standards, the way we do things. Mils will help that and be part of that.
"Not once did our best XV get a chance to play together due to injury. So, Mils will be part of the squad.
"We have to make sure people at two or three are genuinely challenging number one. Who can play at fullback: Henshaw, Muliaina, Darragh Leader. Who can play at centre? Those three guys as well. It's making sure that in every position, we build our squad better than what we have, creating depth, because injuries happen and it's a long season.
"I think it's still the game of rugby. But obviously the thing is within your team to make sure that you are trying to get team skills.
"You want every guy in the XV to be able to clean out well. You want them all to be able to pass left and right or to be able to tackle out wide. The more guys you have that can do those things under pressure the more comfortable you are playing any sort of game.
"If you got a lot of guys in your team who can only play a certain way, you're limited. You can only maul and kick the ball. Kick and chase. Part of the challenge is to improve the skills. One thing in terms of feedback and stats is how much improvement each individual has made despite where we finished in the table.
"You bring them all together and you have more chance to do things. It's a work in progress."
Often the IRFU are accused of leaving Connacht out in the cold, but Lam praises their work and attitude to Connacht and the marriage between the province and the governing body. He also puts a heavy emphasis on process of progression and using specific goals to get Connacht to where everyone wants them to be.
He says: "When I got asked about this job if they said, 'Pat, we need you to come here and win games and get us to this part of the table.' I would have said, 'What? Seriously?'
"But they put down a clear vision of where they want to be in five years' time.
"I love outcomes. I want us to be the best and win games. But you have to work through the process. We've had great support from the IRFU and the PVB (Provisional Games Board) at Connacht.
"While they had that vision, this is the process that we need to go get there. If you expect me to put things in place around the rugby, the infrastructure. Mate, I'm excited by doing that.
"The support from the IRFU has been immense and regarding where Connacht were, where they are now and where we're going, we're on track.
"I could play a set game with the players that we have, and get sixth of seventh, but is it going to be long lasting, will I be leaving Connacht in a better place?" - Pat Lam
"I could play a set game with the players that we have, and get sixth of seventh, but is it going to be long lasting, will I be leaving Connacht in a better place? From now on we have to be in Europe every year; that's our number one outcome in line with our vision: top six in the Pro12.
"As well as the process of winning it's also the process of working out why it didn't go right, which is our learnings. Connacht's never got above eighth and that's going to be even harder next season.
Being the underdog is what Connacht have always known, and what they will continue to be. But underdogs have often won dogfights in the past, and Lam is well aware of that fact.
"The Pro12 is going to be massive because every single game counts towards the outcome at the end of the year," says Lam.
"If you went to anyone who didn't know anything about rugby and said, 'Have a look at that table. Where do you think Connacht will finish?'
"I tell you now nobody would put us at number six. But I believe that's what the whole process is.
"The rugby skills, the culture, the environment. It's a team game. And I've been in many teams where people have said you've no chance but you've come through. And that's what we're working towards."