Toulon v Munster, Heineken Cup semi-finals, Stade Vélodrome, Marseille, kick-off 1530. The winner will play in the final on 24 May at Millennium Stadium, Cardiff.
By Tadhg Peavoy
Playing Toulon away is the toughest assignment in European rugby at present. Leinster – fancied by many to oust the French side – were totally outclassed in the Heineken Cup quarter-finals, and Bernard Laporte's team, in that encounter, gave a full account of why they are so good.
The first strength of the Toulon side is strength itself. Leinster were outmuscled all over the park in the quarters.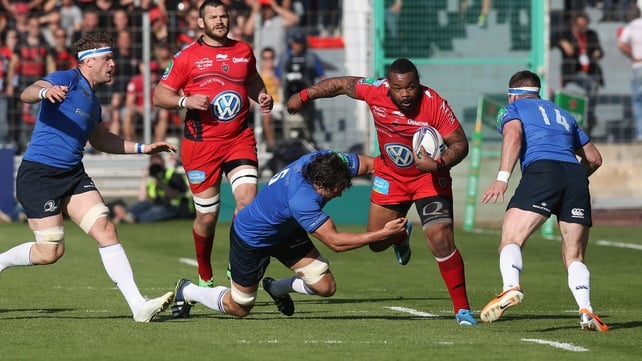 Toulon's game is built on a superb platform. Their pack carry hard and aggressively, going phase after phase, with tight pick and goes, eeking out yardage, with excellent retention.
They then tend to spin wide when in the opposition's '10m or '22m areas, with back-row forwards supplementing both centres on crash balls to break the defence, or, the ball is spun wide off first phase, where invariably gaps have occurred in the opposition defence due to desperate scrambling to cover the aforementioned attacks from the Toulon pack.
It's simple as hell, and a very similar gameplan to the one that New Zealand often deploy, and as it does for the All Blacks, it usually pays dividends for Toulon.
If the door doesn't open through that manner of attack, Toulon change their focus and go back to battering around the fringes. At which point the opposition has brought forwards out wide to defend the French side's open gameplan, again Toulon often find gaps as a result of the defence scrambling and their rivals then fail to adapt and get back into place for trench warfare.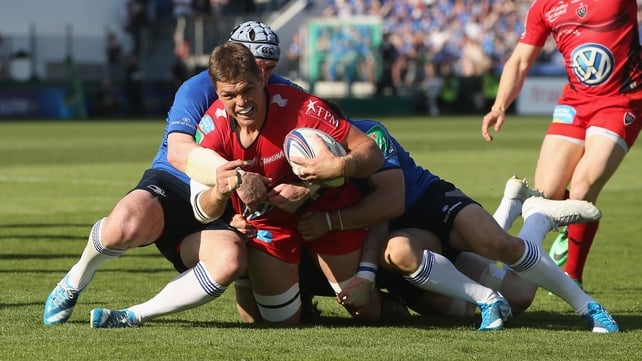 "Simplicity is the ultimate sophistication", said Pablo Picasso and the defending champions appear to have taken the Spanish artist's advice on board. Their gameplan is basic and for that reason any number of their squad can easily slot in and adapt to it seamlessly. This even goes as far as players swapping position, as when Matt Giteau moved in to out-half from centre following Johnny Wilkinson's injury against Leinster.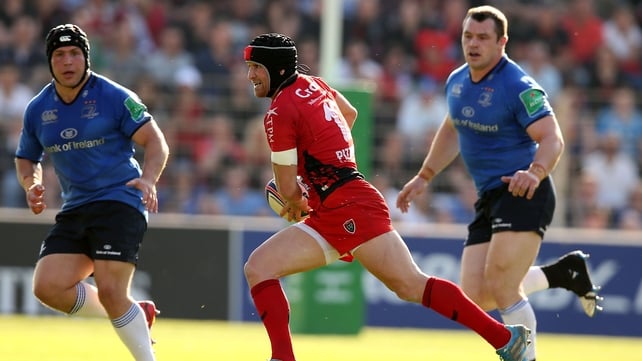 The key men in their strategy are many, and there are no major weaknesses in the side; however, up front Carl Hayman, Danie Roussow and Steffon Armitage are the battering rams that make all that crucial ground and give Toulon the platform.
Out back, Wilkinson sets the tempo, while Mathieu Bastareaud is the hole puncher, sucking up defenders before offloading out wide to the like of Drew Mitchell, Delon Armitage and Bryan Habana to finish off moves.
Loosehead Xavier Chiocci, a product of the Toulon Academy, is also fantastic in the tight, and his work with Hayman at scrum time is also a rich source of penalties for the side.
On the bench, Martin Castrgiovanni is there to reap more penaltes late in a tie, while Maxime Mermoz adds ballast and attacking intent late on.
If you step back and look at the whole package that president Mourad Boudjellal and coach Bernard Laporte have built it's impressive and they aren't the defending champs for no reason.
But Munster always have a chance such is their tenacity of spirit and collective unity.
If they are to win, first and foremost they must disrupt Toulon's platform. They need to gain parity in the scrum and contest on Toulon's line-out in an attempt to slow down ball to Sebastien Tillous-Borde at scrum-half and Wilkinson at No 10.
The Munster pack also needs to defend the channels on the fringes of the breakdown ferociously – this is key. Missed tackles and absent defenders will give Toulon space to attack into and gain the crucial ground that we discussed earlier. If the French outfit are starved of that space then the wide gaps that tend to appear out wide won't be there and much of their strategy is negated.
BJ Botha and Paul O'Connell are the key men here; their experience is unparalleled and they must lead the other six forwards on how to suffocate Toulon's gameplan.
Steffon Armitage – man of the match against Leinster – must be chop or choke-tackled every time he receives possession. The Munster back row must make it their mission to ensure he is marked out of the game. This will be the biggest challenge of James Coughlan's career and if he can overcome it many of his doubters will have egg on their collective faces.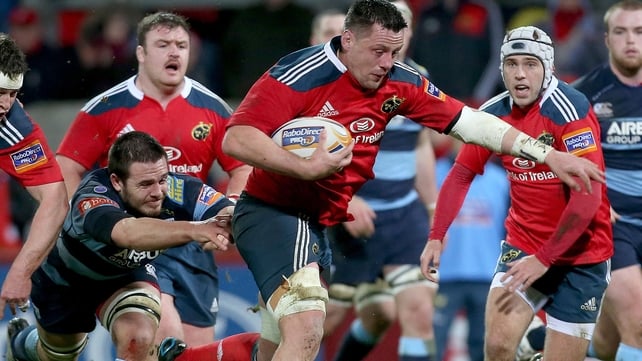 If Munster can do all of that then they are right in this tie. James Downey and Casey Laulala are big, powerful athletes and they are perhaps better equipped to arrest the development of Matt Giteau and Bastareaud in midfield. In the back three, Felix Jones, Keith Earls and Simon Zebo are every bit good enough to score tries and I feel they will if the rest of the team does their job right in the other parts of the pitch.
It would no surprise if the winner in Marseille is the side who gives their back three more space to roam into by dominating the more bread-and-butter elements of the game. And while Munster will almost definitely fare better than an undercooked and off-form Leinster did, if one looks at this tie with a cold eye, Toulon have to enter it as favourites.
Verdict: Toulon to win by eight.
Toulon: 15. Delon Armitage; 14. Drew Mitchell, 13. Mathieu Bastareaud, 12. Matt Giteau, 11. Bryan Habana; 10. Jonny Wilkinson (c), 9. Sebastien Tillous-Borde; 1. Xavier Chiocci, 2. Craig Burden, 3. Carl Hayman, 4. Danie Rossouw, 5. Jocelino Suta, 6. Juan Smith, 7. Juan Fernandez Lobbe, 8. Steffon Armitage.
Replacements: 16. Jean-Charles Orioli, 17. Alexandre Menini, 18. Martin Castrogiovanni, 19. Virgile Bruni, 20. David Smith, 21. Maxime Mermoz, 22. Michael Claassens, 23. Konstantine Mikautadze.
Munster: 15. Felix Jones; 14. Keith Earls, 13. Casey Laulala, 12. James Downey, 11. Simon Zebo; 10. Ian Keatley, 9. Conor Murray; 1. Dave Kilcoyne, 2. Damien Varley (c), 3. BJ Botha, 4. Dave Foley, 5. Paul O'Connell, 6. CJ Stander, 7. Sean Dougall, 8. James Coughlan.
Replacements: 16. Duncan Casey, 17. James Cronin, 18. John Ryan, 19. Donncha O'Callaghan, 20. Tommy O'Donnell, 21. Duncan Williams, 22. JJ Hanrahan, 23. Denis Hurley.