Tighthead prop Ricky Lutton and fullback Ricky Andrew have signed full-time professional contracts at Ulster Rugby.

Lutton, who is 28, has signed a two-year deal, while 24-year-old Andrew has agreed terms on a 12-month contract.

A three-time Oxford Blue, Lutton was on the winning side in the 2008 Varsity match and continued his rugby education with spells in Australia and New Zealand.

He returned to Belfast to play for Belfast Harlequins in 2011. His club form saw him capped for the Ravens, before he signed a development contract at the start of the 2012/13 season.

He has played 21 games for Ulster so far and has represented the province 14 times this season.

Commenting on his contract, Lutton said: "I am absolutely delighted. Being born and raised here it has always been my dream to play for Ulster and to have been able to do that over the past two seasons has been great and now to have the opportunity to do it for two more years is absolutely brilliant."

Andrew is a graduate of the Hughes Insurance Ulster Academy and made his debut for Ulster against Leinster in December 2011.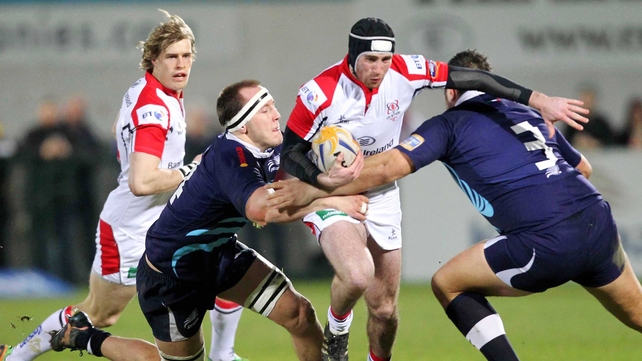 He's played 16 times for Ulster so far scoring one try.
"I'm extremely pleased to have signed a full professional contract," says Andrew.

"It is what I have been working for over the past six years. I have lots of good friends in the team and it's great to be playing now with the likes of Andrew Warwick and Luke Marshall who I went to school with.

"To be part of Ulster Rugby is absolutely fantastic and my aim is to keep learning and to keep contributing to the team."

Ulster's director of rugby, David Humphreys, added: "These are two talented players, from Ulster, who through hard work and dedication have become important members of our squad.

"I am delighted that they have signed full-time professional contracts and I have no doubt that they will play significant roles in Ulster's future success."