Ulster coach Mark Anscombe was delighted to kick off the Heineken Cup with a victory over the Aviva Premiership champions Leicester and praised Irish out-half Paddy Jackson, who kicked 17 points.
Five penalties and a conversion from the in-form Jackson, alongside a first-half try from Tommy Bowe - a score which was also created by Jackson - sent Anscombe's men on their way to a 22-16 victory.
The Tigers scored a first-half try through Logovii Mulipola, while Toby Flood nailed two penalties and a conversion before replacement Owen Williams kicked a late penalty to earn Leicester their first ever point from Heineken Cup rugby in Belfast.
"We know what Paddy is capable of and as a team we have all the confidence in the world in the guy, he is only human and you don't put A-grade performances in week in week out," Anscombe said.
"He started the season a little slow but he is hitting his straps at the right time, he is 22 and he is growing into a very good fly half."
"He started the season a little slow but he is hitting his straps at the right time" - Mark Anscombe
He added: "He was good, we played at the right end he kicks his goals only missed one, we played at the right end of the park and we left a few tries out there, we created some good opportunities but we're not having the luck but we have to keep positive and keep playing rugby and we know those opportunities will stick sooner or later.
"They might be happy with a point but our objective was to get four points and we achieved that, each week and each game we play that is our objective and if we stick to doing that we'll come through.
"We're happy with the four and there is only six games and you have to win your home games to be there at the end of the day and we have won our first one, we'll enjoy that and then we'll start to think about our trip to France next Saturday."
Leicester assistant coach and former Ireland international Paul Burke was pleased to leave Ravenhill with a losing bonus point after Williams' late penalty.
"Any point at Ravenhill we're really pleased with, to come to Ravenhill it is a difficult to play, previous years have proven if you don't win your away games you need to pick up a bonus and we did that," Burke said.
"It is probably what we deserved out of the game after going nine points, the resolve and the character we showed to get ourselves back and for Owen to kick that penalty to get us that bonus point was an outstanding effort from everyone."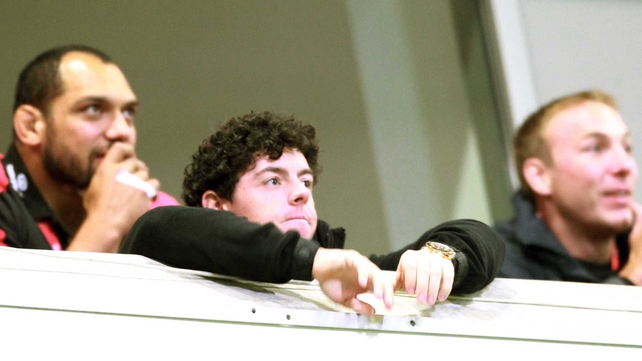 Burke was disappointed that Leicester could not turn their scrum dominance into points in the first half.
"That was an area that we really tried to target and we probably didn't get enough field position at times to exert that pressure, Ulster are quality side and they have some big men in their pack," he added.
"I thought at the scrum we had dominance early on then it tended to level itself out and now we'll look ahead to Treviso next week and take the positives out of this game.
"We targeted the start and knew it was really important to get a good start because we know how loud the local support can be.
"We targeted the first 15 to 20 minutes and I was really pleased with the start and our first 40 minutes and I don't believe going in three points down was a really reflection of the first half."