By Bernard Jackman
The Midi Olympique Newspaper is the Rugby Bible in France. It's printed bi-weekly every Monday and Friday and as I read it over my espresso this morning I couldn't help but notice that there was no reference to the fact that this is Heineken Cup week.
The front page was dominated by a headline that ran "Un Top 14, Fou, Fou, Fou".
"Fou" means "crazy" in French and apart from articles on all the weekend's games, the rest of the paper was taken up by debates on the problem of too many foreign players (thankfully not coaches) in France and various transfer rumours from around the clubs.
Very little in French rugby stays secret until it's signed, sealed and delivered, as is the way in Ireland. Local journalists and agents often leak things to the papers and other media outlets.
The reason the Top 14 is crazy this year, according to the Midi Olympique at least, is that Oyonnax and Brive, the two teams that have been promoted, have been winning while two superpowers, the Basque teams Biarritz and Bayonne, are propping up the table.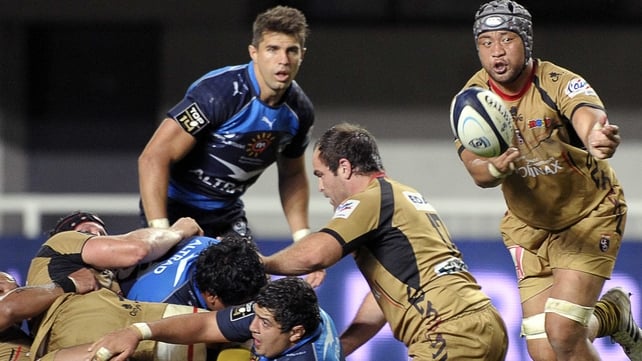 There have been a couple of high profile away wins each week as well and thankfully my team Grenoble was the surprise of round nine as we won away to Racing Metro. The whole home and away mentality is important to understand when you try to analyse the French team's performances historically in the Heineken Cup.
French teams and players really, as a whole, believe it is nigh on impossible to win away from home. It's ingrained in them from a young age and it is noticeable in how they train the week of a home match compared to an away one in terms of the intensity and application.
Even the supporters buy into it and when I am asked about a performance away from home they are quick to tell me that it is reasonable to play poorly away as it is too difficult to win.
There is a real attachment between French rugby players and their supporters.
Most clubs put their weekly training schedules on their websites and every session is an open session. It is normal to have 40 or 50 fans at training every day, all watching and mingling with the players.
On match day players tend to stay out on the field or go into the stands to mix with family or friends before they go back to the dressing room after the final whistle and there is huge pressure to perform so as not to embarrass your family and friends as you have to face them immediately after.
French rugby people also feel that the referees are biased towards the home team because of the crowd and that is something that is also seen as an acceptable excuse for losing.
"If they think it is hard to get a bus three hours up the road and win, imagine how they feel about getting a plane to Dublin, Limerick, Galway or Ulster"
If they think it is hard to get a bus three hours up the road and win, imagine how they feel about getting a plane to Dublin, Limerick, Galway or Ulster. Before our Amlin Cup match against London Welsh we stayed in a really nice four star hotel in Chiswick.
Our French players hated it! They said the food was crap and asked "how can you play rugby in a climate like this!?"
I remember a few years ago Perpignan were playing Munster in Limerick and Nathan Hines, who had been with them the previous season, texted one of his friends to wish him luck.
The reply said that that Perpignan had no chance, and the friend was complaining about the food and even said the bananas tasted worse than at home.
The French are never happy with the quality of refereeing in the Top 14 but at least they are French. They go crazy when they have to be play under non-French refs in the Heineken and they often feel that the officials and even the ERC are conspiring against them.
So when you understand that mentality you can see why French teams have often put in Jekyll and Hyde type performances in Europe - milling team at home one week before playing terribly the next.
Because the groups are so competitive they have often failed to qualify despite having the squads to do it or missed out on a home quarter-final because they slipped up in a winnable away venue.
Obviously, Clermont and Toulon were the finalists last year. But they are two teams with a different attitude and have a lot of world-class foreign players who have helped change that culture there.
This season with the French adamant that they want a reformed Heineken Cup and renewed talk that amongst the club presidents that there will be no European rugby next year, combined the unpredictability of this year's Top 14, means that the French clubs may be tempted to focus more on the domestic competition and to try and make the play-offs of that.
Certainly Toulon, having lost the final of the Top 14 to Castres last season, have been very clear that their primary objective this year is to bring home the Bouclier de Brennus.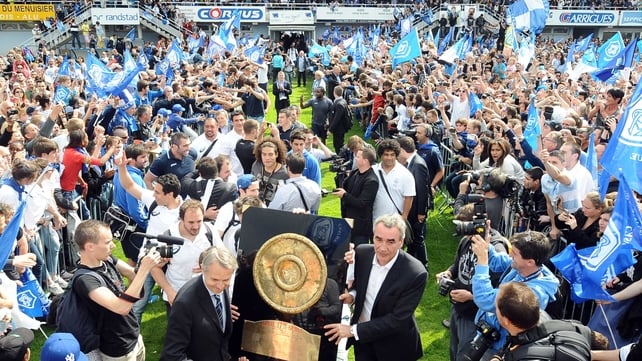 Toulouse are joint top of the Top 14 at the moment but they are in a rebuilding stage and do not look ready to fight on two fronts and it is hard to see Clermont winning the Heineken Cup this season either.
The best placed French team I think to be contenders are probably Montpelier who have a very big squad and are very well organized under Fabien Galthie.
They may feel that this year it might be easier for them to win the Heineken Cup rather than a Brennus. That might sound silly but a lot of people I have spoken to here really believe that if you are champions of France then you are the best team in Europe and that the Heineken Cup is "just for the Irish". Those are their words, not mine!
The mentality will not make sense to a lot of Irish people But when you are watching the opening rounds of the Heineken Cup this weekend, you should at least have an insight into why teams full of world-class players can under perform so badly in certain weeks and brilliantly in others.
Live radio coverage of Ospreys v Leinster on Saturday Sport from 14:45 on Saturday 12 October on RTÉ Radio 1 and RTÉ.ie (Worldwide).